A mysterious shipwreck, recently uncovered by Hurricane Isaac, has appeared on an Alabama beach six miles from Fort Morgan.
According to the Birmingham News, this isn't the first time that the wreckage has shown up. The wrecked ship was partially uncovered by Hurricane Camille in 1969 and reappeared following Hurricane Ivan in 2004 and then again after Hurricane Ike in 2008.
There has been debate over the ship's identity. It was originally thought that the remains were the wreck of the Confederate ship Monticello, a Civil War blockade runner that ran ashore in 1862. However, WALA reports that experts have since debunked that theory, pointing out that the ship's riggings date from after the Civil War.
The wreck is now thought to be the Rachael, a three-mast schooner that ran aground during a 1933 storm. According to the New York Daily News, the ship was looted and set on fire.
People have been drawn to the wreck since it was uncovered, fostering concern for several reasons. According to Fox Pensacola, the ship is on private property and has attracted unwanted visitors. Other residents are concerned about people damaging the wreck by taking souvenirs.
"I've always thought it would be kind of cool for them to excavate this thing and move it… preserve what they can and take it to the museum," Bill Berrey, a longtime resident, told WALA.
But Fox News reports that since the wreck is on private property, owners would have to pay for the excavation.
Correction: A previous version of this article incorrectly referenced the Monticello as a "battleship."
Before You Go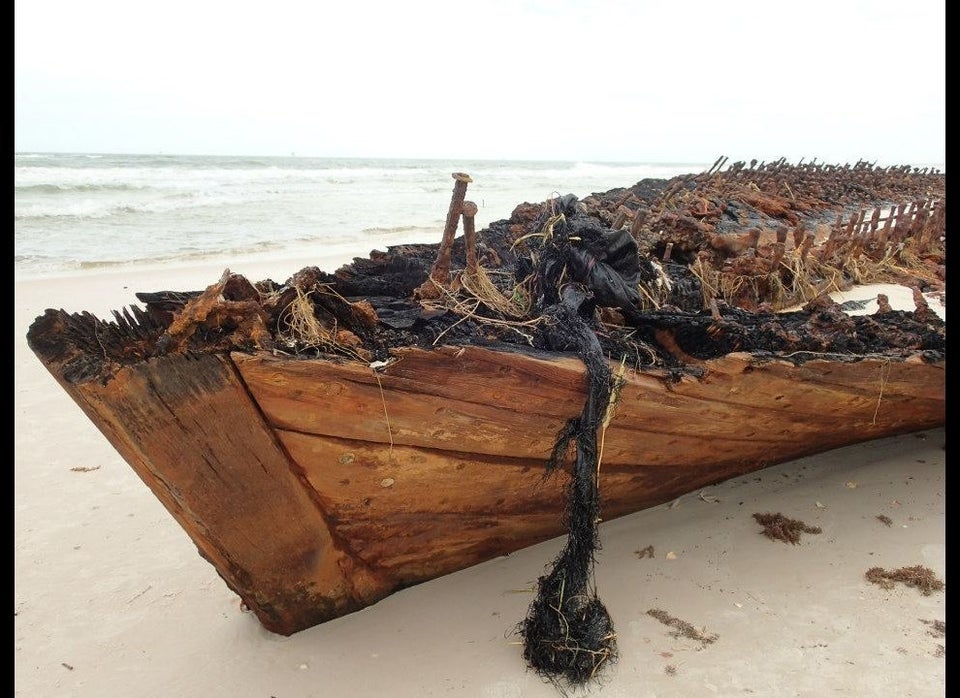 Hurricane Isaac Uncovers Alabama Mystery Shipwreck
Popular in the Community