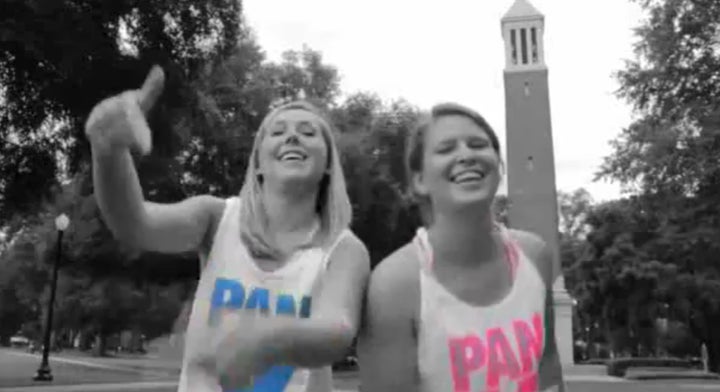 So even though the Panhellenic Association has removed it from its YouTube account (and deleted the account, apparently), the video lives on.
On August 13, @UAPanhellenic tweeted: "What do you think of our #uarecruitmentrap ?" with a link to a now defunct video.
The Association posted the same broken link to its Facebook page, with a commenter noting that the "video is so gangster."
Cathy Andreen, the Director of Media Relations at the University of Alabama, stressed to The Huffington Post that the video was made by students for a recruitment convocation on Saturday. "It was supposed to just be to welcome the girls who were going out for Greek rush," Andreen said. She did not know who posted it to YouTube originally, nor who deleted it.
Change of heart? Probably. But the women in the video look like they were having fun making it, and that's all that matters.
Now it's your turn to have fun watching it. Enjoy.
WATCH: Alabama Panhellenic Recruiting Video:
Calling all HuffPost superfans!
Sign up for membership to become a founding member and help shape HuffPost's next chapter