An Alabama police officer made an unexpected stop during his highway patrol.
While driving along Interstate 65 in Prattsville on Sunday, State Trooper Delvylon Williams pulled over to give meals to two men he saw asking for food and money on the side of the road, WSFA reported. Raenetta Burch Bennett, a bystander, captured the kind gesture on camera and shared the images with the local news outlet. The photos have since gone viral.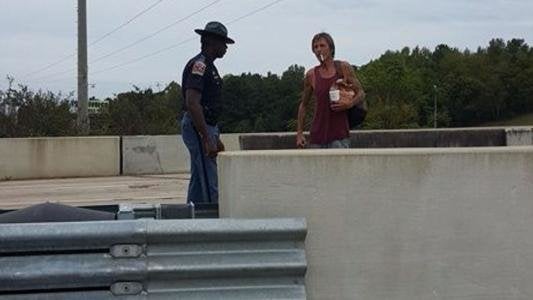 "It brought tears to my eyes. I stopped traffic to capture the moment," Bennett told WSFA. "The trooper was unaware I was taking the picture. The faces of the men were priceless."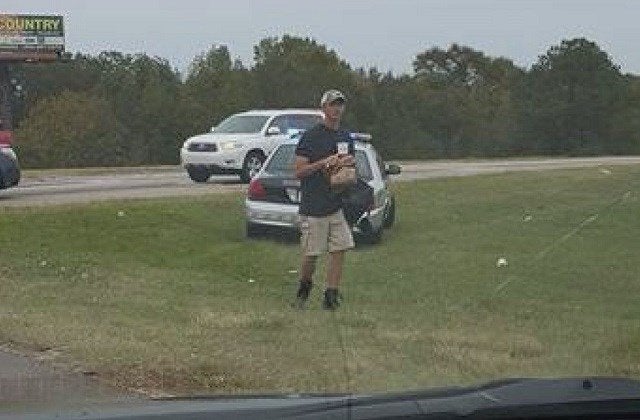 According to the National Coalition for the Homeless, there are approximately 6,000 homeless people in Alabama, and the state has one of the highest populations of homeless children, according to the National Center for Family Homelessness. While the two people Williams spotted on the side of the highway were both adults, the trooper learned upon meeting them that the two men were father and son. Williams had initially stopped his vehicle to check on the welfare of the pair, and upon reading their sign asking for food and money, he drove away and shortly returned with two meals.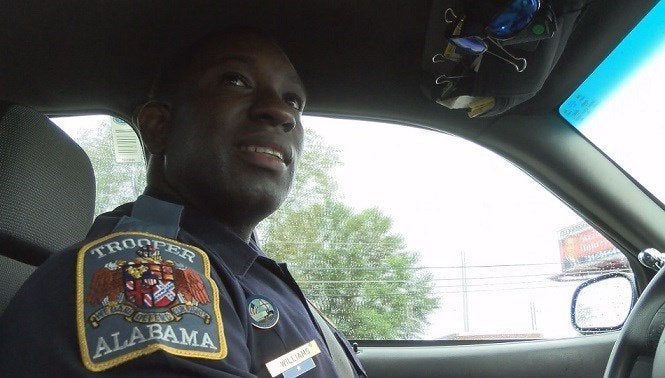 "As I was traveling, I thought I'd go back and get them something to eat to make them have a good day," Williams told WSFA. "They just basically said thank you and they were very appreciative."
"We are very proud of Trooper Williams," Sgt. Steve Jarrett of the Alabama Law Enforcement Agency said in a statement provided to The Huffington Post. "He exemplifies our motto of courtesy, service, protection."
People around the country have commented on the image, commending the trooper for his generous act, writing comments like "Humanitarian. Good to get good cop stories," "God bless you my friend" and "We have angels everywhere. This is what we should be doing."
To read more about State Trooper Williams' kind act, head to WSFA.
PHOTO GALLERY
The Most Heartwarming Thank You Notes To The Police