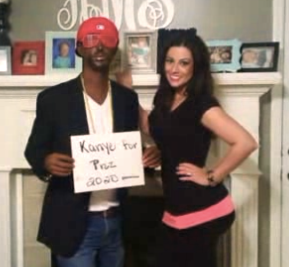 A Facebook photo emerging of a white Alabama elementary school teacher dressed as Kanye West wearing blackface is now the center of yet another conversation on blackface and its racist origins.
Heath Morrow, a fifth-grade teacher at Chestnut Grove Elementary School in Decatur, and his wife Shannon dressed as Kanye West and Kim Kardashian for a Halloween party. Morrow can be seen wearing a sign that reads "Kanye for Prez 2020" and an imitation of West's signature shutter shades.
The couple's (now removed) photo of their costumes on Facebook has caused quite a stir -- to their surprise.
"I didn't know dressing up as a celebrity couple would cause so much controversy," Shannon told the NY Daily News. "There was no malicious intent in this costume. It's for HALLOWEEN, the one time a year it is okay."
Shannon, who donned Kim K's famous posterior and leopard print heels, didn't specify what she considers "okay" on Halloween, but insisted there was no "racial intent," pointing out that her husband has black friends.
"Some of my husband's best friends are black. There was no racial intent whatsoever," Shannon said.
Morrow echoed his wife's sentiment that there was no malicious intent but he apologized for his "error in judgment" in a statement, local Alabama news WHNT 19 shared in a photo.
"I would like to first apologize for my error in judgement [sic], but my intentions were not malicious or directed toward any certain group of people," he wrote. "I would also like to say that everyone who knows my character and knows my heart, knows that I have never seen color in my life."
Read the full letter below:
"We are saddened as a district by the action of a member of our staff that have offended members of our community, and most of all, have taken away from the focus of our children and the good things that are going on in our school district and with our children," he said.
WHNT has since updated that Morrow will not be punished for this incident.
"Mr. Morrow was teaching yesterday and teaching today," Nichols told the Huffington Post. "He made a statement about the event. The statement that he made was adequate enough. He has been a fine teacher in our district."
This article has been updated to include Dr. Nichol's statement to the Huffington Post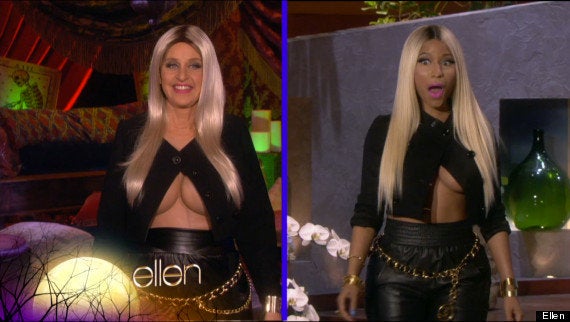 Celebrities Who Didn't Wear Blackface (Or Whiteface) For Halloween
Support HuffPost
Every Voice Matters
Popular in the Community