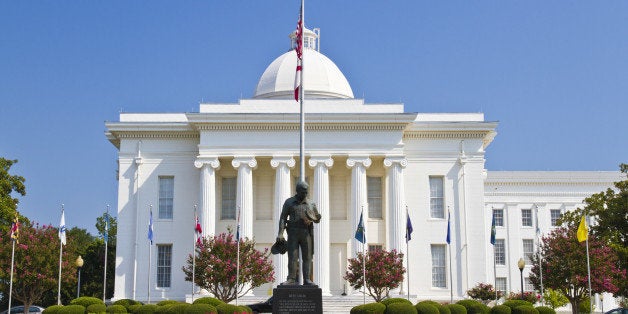 The House Judiciary Committee passed a constitutional amendment without discussion or debate that would allow the Ten Commandments to be posted in public buildings and schools.
The bill, sponsored by Rep. Duwayne Bridges, R-Valley, stipulates that the commandments could be displayed unabridged or unrestrained on public property as long as it's in compliance with constitutional requirements.
Susan Watson, executive director of the American Civil Liberties Union (ACLU) Alabama, said the the constitutionality of displaying the Ten Commandments depends on its context. She said the more you dilute the religious message, the more likely it will pass constitutional muster.
She said she's not sure why the bill is needed at all.
Joe Godfrey, executive director of the Alabama Citizens Action Program, said the reason for the bill is that courts, over and over again, are ruling that you can't display the Ten Commandments. He said they're the foundation to the laws of our nation and society and should be allowed to be on display.
"The founders of this nation explicitly state that there's to be no prohibition of the free exercise of religion," Godfrey said. "(Religion) was meant to be part of our culture."
And this isn't the first time state officials have encouraged the display of the Ten Commandments.
In 2001, Alabama Supreme Court Chief Justice Roy Moore commissioned a massive, 2.5-ton granite monument of the Ten Commandments that was placed in the state's Judicial Building. But civil liberties groups brought a lawsuit, and a federal judge ordered the monument to be removed.
When Moore refused, he was thrown out of office by the Alabama judicial ethics panel. But he was re-elected to the position again in 2012.
(c)2014 the Montgomery Advertiser (Montgomery, Ala.)
Distributed by MCT Information Services
This story has been updated.
REAL LIFE. REAL NEWS. REAL VOICES.
Help us tell more of the stories that matter from voices that too often remain unheard.
BEFORE YOU GO
PHOTO GALLERY
U.S. State Capitol Buildings