Dozens of tornadoes devastated the South in a massive storm system that has reduced neighborhoods to rubble and killed at least 337 people across 7 states, the AP reports.
The twister outbreak is the second deadliest in U.S. history. The largest death toll ever was on March 18, 1925, when 747 people were killed from storms in Missouri, Illinois and Indiana.
Preliminary government estimates say that there were more tornadoes in a single day during the outbreak than ever recorded in history. Of the 312 twisters that were spawned, 226 occurred within a 24-hour period.
The photos below show the aftermath of the destructive storms in Alabama, which has been hit the hardest by the deadly tornado outbreak, as well as other states across the South.
CLICK HERE to see how you can help relief efforts across the South.
(This post has been updated to reflect the increased death toll.)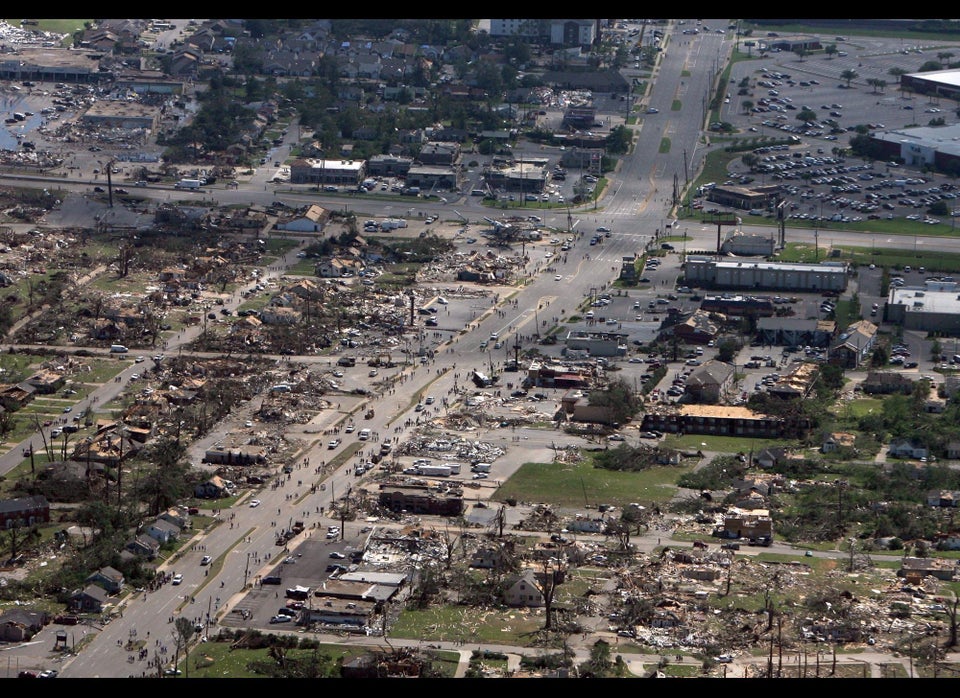 Alabama Tornadoes 2011
Popular in the Community