State officials in Colorado and Maryland on Thursday banned government employees they oversee from traveling to Alabama for work purposes. The move is in response to Alabama enacting a law Wednesday that effectively bans abortions in the state, even in cases of rape and incest.
In Maryland, comptroller Peter Franchot called for a travel ban on 1,100 staffers in his department from visiting Alabama, and also announced plans to divest the state's $52 billion pension fund of all Alabama-based companies.
That includes pulling business from any investment managers, brokers and consultants who have a headquarters ― or even a regional office ― in the state, Franchot said.
The comptroller explained his rationale in an excoriating letter published on Facebook Thursday morning. In one particularly damning section, he writes:
I obviously have no direct control over the behavior of Alabama lawmakers who would thrust their religious interpretations upon those they are paid to represent, and who choose to weaponize their system of laws to punish women who are already experiencing great vulnerability. 

However, I can work to ensure that Maryland's taxpayer dollars are not used to subsidize extremism. Furthermore, experience has shown that MONEY is the one thing that matters more to people of this caliber than their religious prerogatives.
"It is my hope that this will put the 'leaders' of Alabama, and those of other states who may be contemplating abusing public laws for theocratic gratification, on notice that this is, indeed, 2019," Franchot concludes. "Gratuitous attacks on the freedoms and the well-being of women will come at a prohibitive price."
For now, any threat of divestment is mostly symbolic: Franchot will need the approval of the pension fund's board of trustees before any money is actually moved.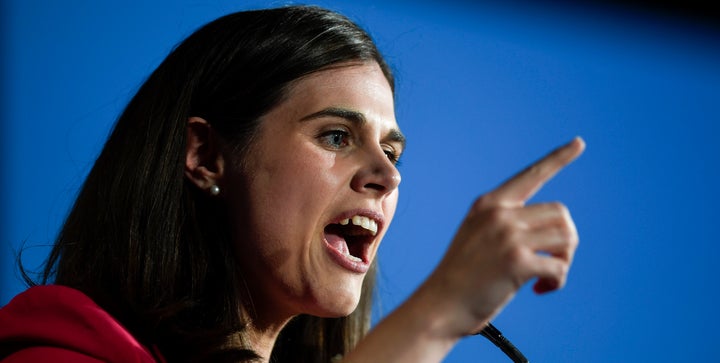 And in Colorado, staffers in the secretary of state's office won't be attending any trainings conducted by the Election Center, a nonprofit that hosts instructional seminars in Auburn, Alabama, among other locations.
"I will not authorize the spending of state resources on travel to Alabama for this training or any other purpose," said Secretary Jena Griswold in an emailed statement. "This is one action that I can take in response to this egregious law against women."
Griswold called for other state and local leaders both in Colorado and around the country to join in her boycott. While Colorado Gov. Jared Polis declined to expand the travel ban to include other state employees, a spokesman told The Denver Post Polis fully supports "a woman's right to make her own health care decisions."
Calling all HuffPost superfans!
Sign up for membership to become a founding member and help shape HuffPost's next chapter