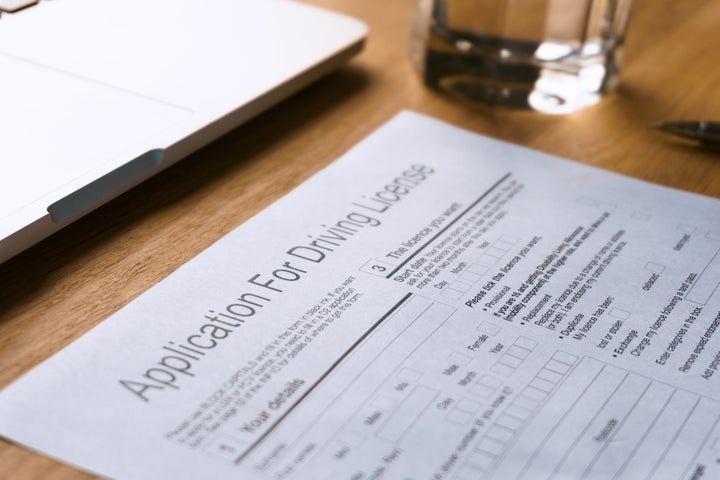 UPDATE: Oct. 1 -- On Sept. 30, the Alabama Law Enforcement Agency announced that a budget cut of $11 million would force it to close 31 part-time driver's licensing offices across the state. 
"The Driver License Division is severely understaffed and has 103 vacant positions as a result of past budget cuts and attrition," read a statement on the ALEA's website. The agency's statement said that the locations that are closing accounted for less than 5 percent of all the transactions it typically performs.  
While the number of office closures was less dramatic than what the ALEA had threatened in August, when the state legislature was still working out its budget, the state's voter identification requirement for elections means that some eligible voters could be disenfranchised if they are unable to travel far beyond their county to obtain a license. Moreover, many of the areas that will now lack a part-time driver's license office are very low-income, majority African-American counties. 
WASHINGTON -- The Alabama Law Enforcement Agency said Monday that proposed budget cuts would force it to close all but four driver's license offices, even though the state requires government-issued photo identification, like a driver's license, to vote in elections. 
The 45 other locations would be closed in phases, the agency said, if the Republican-controlled state legislature were to pass the kind of "drastic" budget cuts it's now considering. Lawmakers have proposed $40 million for the agency next year, which would be a $15 million cut from what it received in state funding this year. 
"We want citizens to know that their state law enforcement services are facing severe cuts which will result in a drastic reduction of public safety in Alabama," a public information officer for the agency said in a statement emailed to The Huffington Post. "We encourage them to contact their state representatives and voice their concerns."
The four remaining driver's license offices would be in the cities of Birmingham, Huntsville, Montgomery and Mobile, meaning that the cuts would hit people in rural areas hardest. Someone who currently can visit the office in Dothan in southeastern Alabama, for instance, would instead have to travel 107 miles to Montgomery or 186 miles to Mobile to obtain a license for the first time. (Renewals can be done online.) 
The legislature passed Alabama's photo ID law in 2011, arguing that it would prevent voter fraud -- even though proven cases of in-person voter impersonation fraud are extremely rare. Voters had previously been allowed to show non-photo forms of identification, like a Social Security card or a utility bill. Now, if voters don't have one of the acceptable forms of photo ID, they can obtain a free Alabama voter photo ID card from a county registrar's office. And still some long-time voters couldn't vote in last year's elections, because they didn't have a way to travel to such an office to get the ID. 
Just 41 percent of eligible Alabama voters participated in the 2014 general election, which was the lowest rate for the state in 28 years. Voting rights advocates warn that the threatened office closures would inevitably cause difficulties for otherwise eligible voters. 
Bradley Davidson, executive director of Empower Alabama, pointed that people may not realize soon enough that the 2011 law doesn't allow voters to use expired photo IDs. "If the state limits the number of offices where voters can renew their licenses, I would expect to see an increase in eligible voters turned away at the polls," he said.
He called that outcome "another unintended consequence of a law passed to solve a problem that doesn't exist." Davidson said, "Impersonating someone else at the polls has been shown by multiple analyses to be an incredibly dumb way to steal an election, which is why it doesn't happen, in Alabama or any other state."
However, Alabama state Sen. Arthur Orr, the Republican chairman of the chamber's Finance and Taxation General Fund, suggested to HuffPost that he thought any predictions about the results of budget cuts are "a bit untimely right now" since "there's a long way to go before we come to some final, definitive number."
To complete the budget process, the state legislature will need to come back for a special session, which Orr noted the governor hasn't called yet. 
"I sense among my colleagues a real desire to bring some additional revenue to bear so I don't think we will be looking at a cut budget like what we've had [proposed] in the regular session," Orr said. "What's happened is that in Alabama it seems like almost every year there's a funding crisis or shortfall, some kind of fiscal crisis, and miraculously they all get resolved at the 11th hour, and I think the public therefore is a little bit conditioned to wolf-crying." 
In particular, Orr said that the law enforcement agency's projection that it would have to close all but four driver's license offices was based on "an unrealistic number" for its eventual budget. Moreover, he noted that people are also able to obtain the free photo IDs at the county registrar's offices.
But Myrna Pérez, deputy director of the Democracy Program at the Brennan Center for Justice at New York University, said that it was important to consider the real-world impact of such budget cuts on low-income and minority voters in the state.
"This is one of a million reasons why we, as a country, need to rethink why it is that photo ID laws are being enacted and who it is that they are harming," she said. "Strict photo ID requirements have placed enormous burdens on the right to vote for some of our most marginalized members of society, which is compounded when states don't make those ID-issuing agencies accessible and available." 
A 2012 Brennan Center report showed that the Alabama driver's license offices that operate on a part-time basis -- those that would be on the proposed closures list -- tend to be located in areas with high concentrations of minority voters, who disproportionately live in poverty. It also found that nearly one-third of eligible Alabama voters live more than 10 miles from an ID-issuing agency.
Calling all HuffPost superfans!
Sign up for membership to become a founding member and help shape HuffPost's next chapter