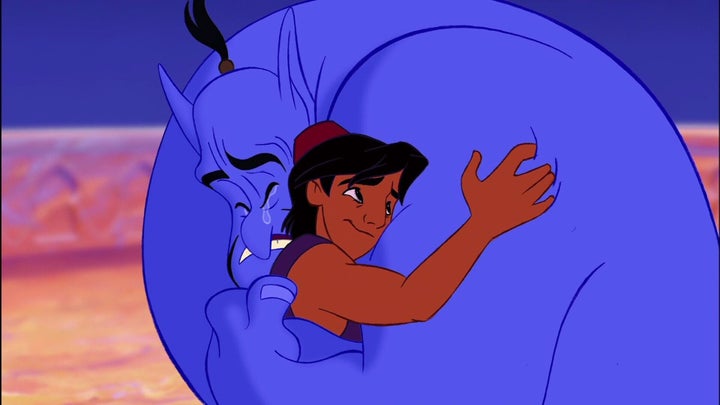 There are a lot of fan theories out there nowadays, but with this news, it's like a whole new world.
"Aladdin" fans have speculated for a while that the peddler at the beginning of the film was actually Genie in disguise. As evidence, fans have pointed to the fact that, like Genie, the peddler only has four fingers per hand and Robin Williams voices both characters.
Well, it turns out your wish has been granted. It's actually true!
During an E! News interview with directors John Musker and Ron Clements, the latter confirmed the theory, saying, "I saw something that speculates that the peddler at the beginning of 'Aladdin' is the Genie. That's true!"
The director added that this was originally going to be revealed at end of the movie, but "through story changes and some editing," they lost the reveal. "So, that's an urban legend that actually is true," said Clements.
With the news, "Aladdin" now joins "Harry Potter" and "Frozen" as popular works that have also had major fan theories get supported recently.
So there you go, Disney fans. The only question is, what do you want for your next two wishes?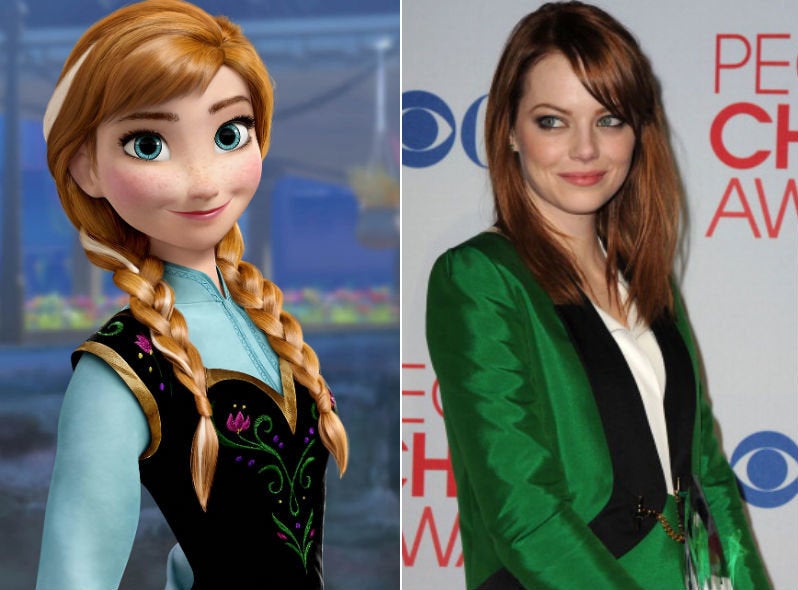 Celebrities Who Look Like Disney Characters
For a constant stream of entertainment news and discussion, follow HuffPost Entertainment on Viber.
Popular in the Community