Alan Bamberger, the principal of San Francisco based artbusiness.com likes art openings. In fact, he likes them so much that in an average year he attends between 1,000 and 1,500 openings annually. Using a Sony Cybershot DSC-H50 camera, Bamberger makes an effort to photograph artists in front of their own works, and his Facebook Album is filled with an amazing collection of shots.
Asked about his motivations, Bamberger explains:
There are several reasons I cover San Francisco art galleries so extensively. First, I love art. Second, San Francisco has a substantial and diverse art scene and, at least in my opinion, it was getting -- and still tends to get -- comparatively little coverage in major arts publications. Third, I would hope that over the years I've been doing this, my coverage has helped in some small way to establish a greater sense of unity and community among galleries, artists and those who love art.
Alan Bamberger's photos capture artists who are generally very pleased to pose with their art. Although "a very small percentage" of artists decline to be photographed, those who do radiate pride and an almost familial connection with their art. I often think about the notion that behind each work of art there is a human being. In Alan's photos, the artists each stand directly in front of us, and for just a moment their art becomes the backdrop.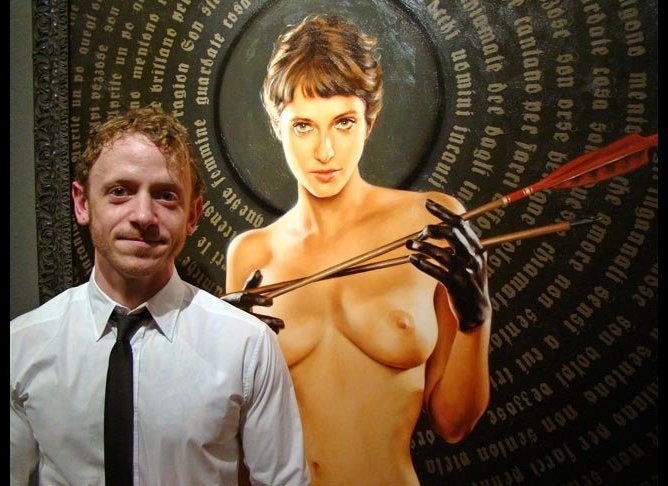 Alan Bambeger: 12 Artists and Their Work
Popular in the Community