After being mugged outside his house, a retired man with disabilities was too afraid to return to his home. But now, thanks to the kindness of one young woman and the generosity of tens of thousands of strangers, 67-year-old Alan Barnes has the resources to find a new place to live -- and a whole lot of support.
Barnes, who lives in the English town of Gateshead, was attacked last month outside his home. According to the BBC, Barnes, a petite man who is visually impaired and has developmental problems, had been taking out his trash when a man assaulted him, demanding money.
When Katie Cutler, a 21-year-old beautician, read about Barnes' story in the news, she says she was "extremely distressed," stunned at how someone could be "so cruel." Desperately wanting to help Barnes, she set up a GoFundMe page asking for donations.
"We can't take away what has happened but with a little donation we can make the future a prettier one & help towards the cost of his new home," a description on the page reads.
Cutler's initial goal was relatively modest. She was hoping to raise around $750, she said, to help Barnes relocate to a new home where he could feel "safe" and "carry on with his life." Little did the young woman know that Barnes' story -- and her own kindness -- would rapidly go viral, touching the hearts of thousands around the world.
Within five days of launching her fundraising campaign, Cutler has raised more than $485,000 for Barnes. More than 24,000 people have chipped in to the fund.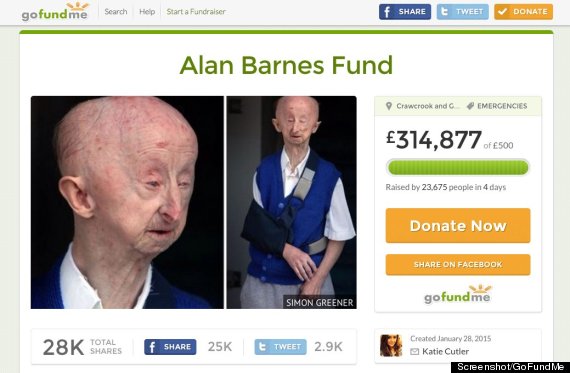 "There are so many lovely people out there," Cutler, who says she's been shocked by the overwhelming response, told the BBC. "We've had people donating from Canada, Holland, down south, the USA, New Zealand … This person that hurt Alan is just a minority."
Cutler said that many people have also offered practical help to Barnes. Plumbers and electricians, for instance, have offered their services to the retiree; others have also offered to donate furniture.
On his part, Barnes says that he's been totally floored by the outpouring of support.
"I've heard of fundraising for charities but I've only got a fractured collarbone, I didn't expect that sort of response," he told the BBC. "Thank you doesn't really seem to answer it, does it?"
According to The Northern Echo, Barnes and Cutler recently got to meet face-to-face. It was an emotional encounter for both individuals.
"It was absolutely magic to see her," Barnes told the Echo. "Despite what happened to me, I always knew there were good people in the world, and this has confirmed it."
Barnes says that he's planning on using the money very carefully. "This is the best thing that has ever happened to me," he said.
Related
Before You Go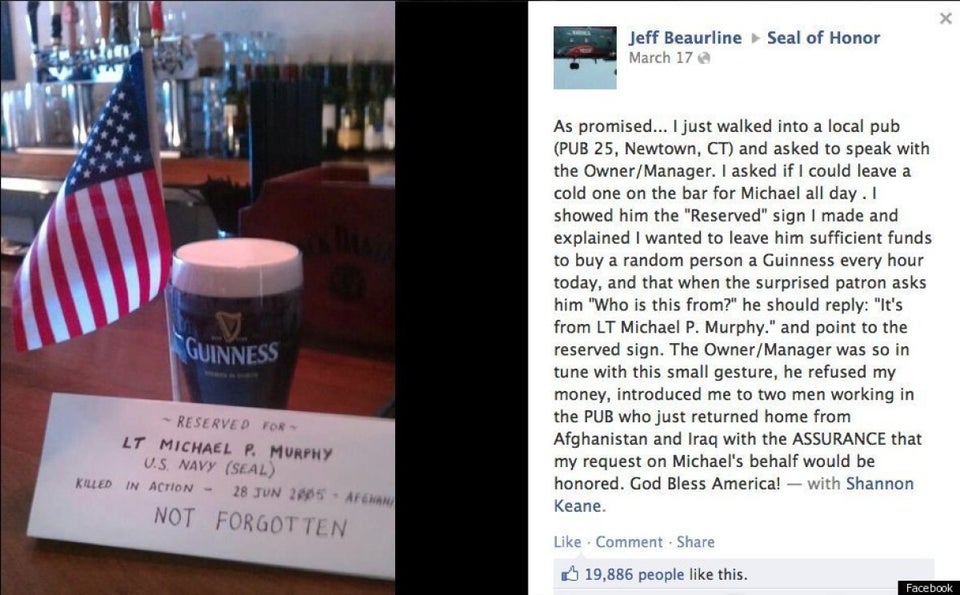 Random Acts Of Kindness
Popular in the Community