 WASHINGTON -- The principal sponsor for South Carolina's voter ID law expressed regret on Tuesday in federal court that he thanked a supporter for a racist email about the state's ID law.
Garrard Beeney, an attorney representing civil rights groups including the NAACP Legal Defense Fund and the ACLU, read Alan Clemmons, a South Carolina state representative who authored the state's voter ID law, an email sent from a supporter regarding the law in federal court on Tuesday. Clemmons acknowledged his somewhat positive response to what he called an email that "certainly" included "a shade of racism."
The email sent to Clemmons said, "I don't buy that garbage that if a poor black person or an elderly one, that these people won't be able to get one. You listen to that big racist (Jim) Clyburn and Harpootlian talk and they make it sound like these people are too stupid to get one." It was sent by Ed Koziol and referring to African-American Rep. James Clyburn and the Democratic Party Chariman for South Carolina, Dick Harpootlian.
The email continued, saying that all the state legislature would have to do is give "a hundred dollar bill away if you came down with a voter ID card, and you would see how fast they got voter ID cards with their picture."
"It would be like a swarm of bees going after a watermelon," read the email.
In response to the email, Clemmons acknowledged that he wrote, "Amen, Ed. Thank you for your support of voter ID." Clemmons said his words were a "poorly considered response," written from an iPhone. When asked if he should have considered getting into a debate over the "swarm of bees" comment, Clemmons said, "I didn't think it was the time nor the place" to do so.
The NAACP Legal Defense Fund and the ACLU are joining the U.S. Justice Department to challenge the legality of South Carolina's 2011 voter ID law, which requires voters to show one of five forms of ID and which some believe is targeted at African-American and minority voters. The law is currently under examination in the U.S. District Court for the District of Columbia, which will determine if it violates the 1965 Voting Rights Act.
During the cross-examination on Tuesday, Beeney read several of Clemmons' email exchanges. In a response to a Tea Party leader's email, Clemmons allegedly wrote, "We thought we saw a great deal of bused liberals and fraudulent early votes in the 2008 election."
Clemmons said he has "no objection" to anyone riding a bus to the polls, but rather was against "homogeneous groups that all decide that they are going to vote with an excuse that they can't be there on election day."
Clemmons later admitted he had no proof of anyone riding a bus to the polls and or casting ballots fraudulently.
South Carolina Gov. Nikki Haley (R) signed the voter ID law, requires voters to show a driver's license, passport, military ID, DMV-issued photo ID, or photo ID issued by the local board of elections. Under the 1965 Voting Rights Act, the Justice Department reviews election laws in states with a history of racism. South Carolina voters without ID are 20 percent more likely to be black, and one-third of registered minority voters do not have a driver's license, according to the DOJ.
Paul Clement, former President George W. Bush's solicitor general who is defending the law, maintains that it doesn't place a burden on minority voters. Gov. Nikki Haley (R) has dismissed concerns that voters without ID will be harmed. "Find me those people that think that this is invading their rights," she said in November 2011, "and I will go take them to the DMV myself and help them get that picture ID." Haley assailed President Barack Obama for the DOJ decision in her convention speech Wednesday night.
Beeney later asked Clemmons if he remembered handing out a bag of peanuts with a card attached that read, "Stop Obama's nutty agenda and support voter ID." Clemmons said he didn't recall the event, but Beeney read a June deposition in which he did.
Beeney also read a tweet Clemmons sent after the U.S. Justice Department denied preclearance to the voter ID law that read, "Are you surprised Obama justice/Eric Holder/Jesse Jackson ignore U.S. Supreme Court in killing voter ID." Clemmons eventually admitted that he doubted Jackson had any role in the denial of preclearance.
Clemmons said the notion that the purpose of the law was to make it more difficult for African Americans and Democrats to vote was "offensive."
Another witness, South Carolina Election Commission Executive Director Marci Andino, admitted that the voter ID law could not prevent voter fraud, and that she had never seen a case of credible in-person fraud.
She also said that it was "possible" that every voter would have a "reasonable impediment" -- an exception built into the law -- to vote without an ID, since if the law is implemented there will be such a short time to acquire IDs before Election Day.
Before You Go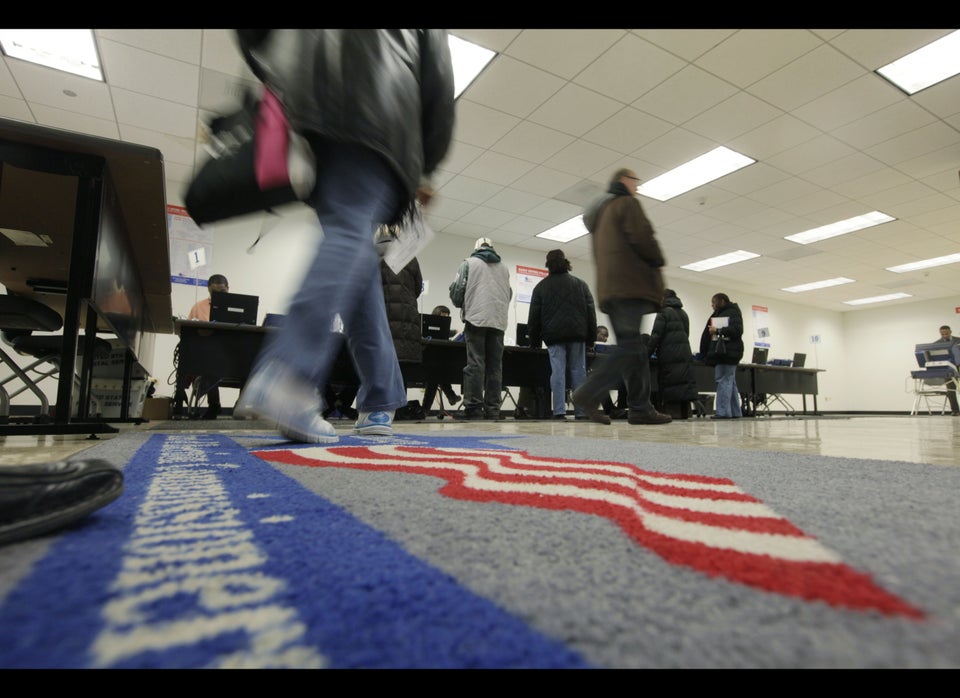 7 Ways You Could Be Disenfranchised
Popular in the Community