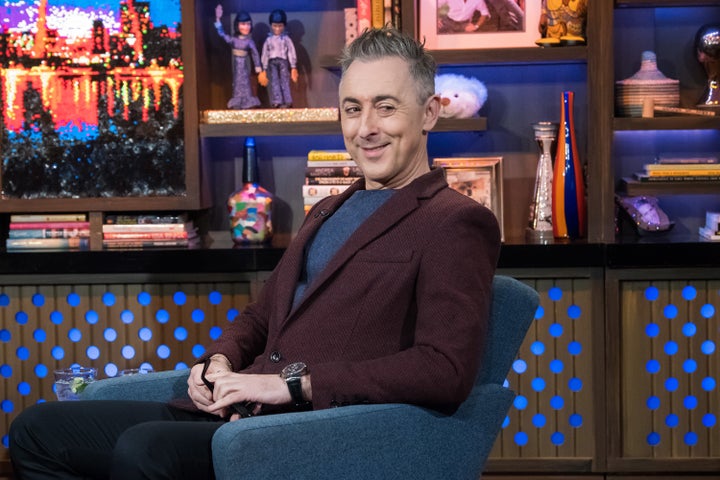 In the new film "After Louie," Tony Award-winning actor Alan Cumming plays a gay former ACT UP activist who's very angry about what he views as complacency among the younger queer generation toward AIDS and HIV. And he's challenged by a younger man with whom he becomes sexually involved.
In real life, however, the openly bisexual actor is actually quite impressed with the activism he's seen among young people in recent weeks.
"I think it's interesting, there's this whole thing happening in our society right now," Cumming said. "Me Too is part of it, where people, young people, are pissed off with the older generation because behavioral patterns ― bad behavioral patterns ― are being condoned and allowed to be repeated."
Time's Up, the movement against sexual harassment founded by Hollywood celebrities in recent months, Cumming explained, is "a really great way of saying, 'We've got to stop this.'"
That, he added, is "what the kids and the [gun control] movement are about, and what women and men are saying about sexual misconduct and sexual assault and abuse of power."
"I think it feels like it's hopefully the last gasp of old white guys running everything," he quipped. "Sadly, we've got the worst of that in the White House."
Always outspoken, Cumming, discussing his character Sam in "After Louie," who becomes involved with Braeden (Zachary Booth), a younger man who is in an open relationship, said the greatest thing queer people can teach heterosexual people about marriage is how to have sex outside of it.
In "same-sex relationships, having the understanding that you're probably going to have sex outside of that, on whatever level ― from an open relationship to an 'Oops, that happened, never mind' ― I think that's very, very, very common," he said. "I think, actually, that's the biggest thing queer people can teach straight people. Marriage equality will actually be a very positive thing for straight marriage, because hopefully people will learn that there are far worse ways to betray somebody than by having sex with someone else. And that you can discuss that and you can actually make it work in your relationship."
Calling all HuffPost superfans!
Sign up for membership to become a founding member and help shape HuffPost's next chapter