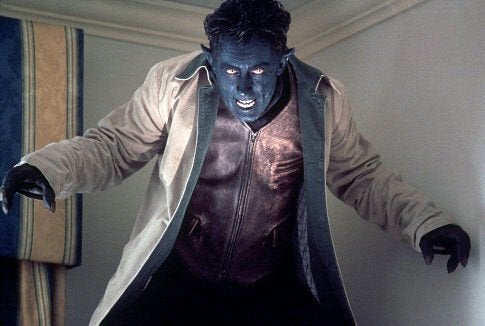 Bryan Singer took over "X-Men: Days of Future Past" directing duties in October, and it hasn't taken him long to reassert himself at the top of the franchise. (Singer directed "X-Men" and "X2: X-Men United" back in, respectively, 2000 and 2003; he produced the 2011 hit "X-Men: First Class.")
Over the last few months, original "X-Men" stars like Ian McKellen, Patrick Stewart, Hugh Jackman, Anna Paquin and Ellen Page have been announced as co-stars in "Days of Future Past," which already features "First Class" stars Michael Fassbender, James McAvoy and Jennifer Lawrence as youthful versions of the comic book heroes. But what about fan-favorite Nightcrawler, last played by Alan Cumming in "X2"?
On Monday, I spoke with Singer about his new film "Jack the Giant Slayer" (the full interview will publish closer to its March 1 release date) and asked the director specifically about Nightcrawler, a character Cumming is on the record as open to playing again.
Will we ever see Alan Cumming as Nightcrawler again?
I don't know. We'll see. You know ... we'll see.
That sounded coy.
[Laughs] Yeah, I know. I don't want to ... sometimes you don't want to say "yes" or "no" to something that may not be a "yes" or a "no," or anything. I haven't decided yet, a few things. I'm still, you know -- there are certain aspects of the script that I'm still toying with.
As a fan of that character, that at least gives me hope.
[Laughs] OK.
Mike Ryan is senior writer for Huffington Post Entertainment. You can contact him directly on Twitter.
Popular in the Community