Harvard law professor Alan Dershowitz on Thursday urged the Senate Judiciary Committee to delay its vote on Brett Kavanaugh's Supreme Court confirmation until the FBI investigates the sexual misconduct claims against him.
Dershowitz echoed the widespread call for an investigation after the emotional testimony of Kavanaugh and one of his accusers, Christine Blasey Ford, earlier in the day. 
"The accusers and other witnesses should be questioned by the FBI and then be summoned to testify before the Judiciary Committee," Dershowitz wrote in an op-ed for Fox News. "All sides have an interest in a full and thorough examination of these serious charges.
"Maybe we can get closer to the truth, although that is not certain," he continued. "But right now there are too many unanswered questions to bring the confirmation of Kavanaugh ― currently a judge on the U.S. Circuit Court of Appeals for the District of Columbia ― to a vote of the Judiciary Committee as scheduled on Friday, much less to a vote of the full Senate."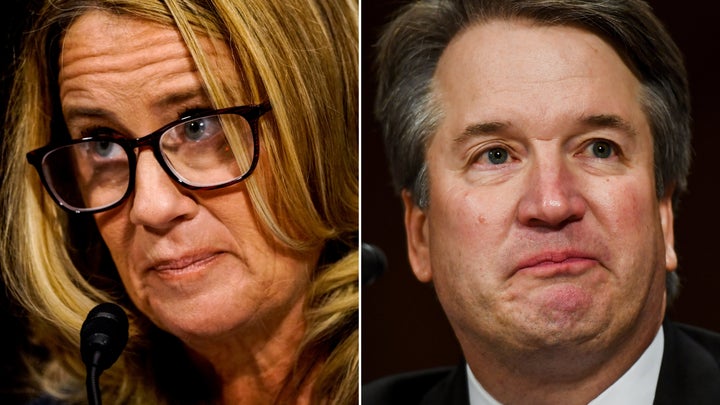 Dershowitz, a self-described liberal Democrat who voted for Hillary Clinton, contributes frequently to Fox News. He has repeatedly questioned the legitimacy of special counsel Robert Mueller's probe into the Trump campaign's ties to Russia. But on Thursday, he was firmly on the side of Democratic lawmakers who want the FBI to probe the allegations against Kavanaugh. Republican senators have refused to call for an investigation.
To reinforce his point after both Blasey and Kavanaugh said with 100-percent certainty they were telling the truth, Dershowitz told a story about a rabbi: Acting as a marriage counselor, the rabbi hears the complaints of the wife and tells her she's right. He then affirms that the gripes of the husband are also justified. Finally, the rabbi's assistant turns to his mentor and says: 
"But rabbi, I don't understand. They can't possibly both be right!"
To which the rabbi answers: "My student, you're right too."
"Is it possible that both Ford and Kavanaugh are truthfully stating what they honestly believe, but that one of them is honestly mistaken?" Dershowitz wrote.
"It is also possible that one of them is deliberately lying," he noted. "Right now, there is no way of knowing for certain, which is why the FBI needs to talk to the judge's accusers and others."
Dershowitz emphasized that the "burden of proof" was on the accusers, not the accused.
Calling all HuffPost superfans!
Sign up for membership to become a founding member and help shape HuffPost's next chapter
BEFORE YOU GO
PHOTO GALLERY
Brett Kavanaugh Testimony