Alan Gendreau is nothing if not unique. The devout Christian, Florida native was a superstar kicker for the Middle Tennessee State's Blue Raiders; he is also openly gay. As an athlete at a Southern college, Gendreau was not only a successul team member, but he also felt accepted by his teammates. Now, he has his sights set on the National Football League (NFL).
Gendreau gave an exclusive interview to OutSports' Cyd Zeigler about life as an openly gay college athlete and his NFL prospects, revealing that when he came out to his MT team in freshman year, they fully embraced him.
"Everyone just saw him as a football player," MT holder and team punter Josh Davis told OutSports. "He was just one of the guys. The fact that he proved himself on the field, there was a respect for him."
The 5-foot, 10-inch kicker, who graduated from MT last year, knows the NFL is a long-shot for him this year. Gendreau is currently a free agent, and only the New York Jets and Carolina Panthers are likely to draft a kicker this year. Still, it isn't impossible.
"It's totally legit that he can get into the league," Minnesota Vikings punter Chris Kluwe, who is also a gay rights advocate, told OutSports. "Place-kicking is all about doing this one specific skill set. And if you can do that, you can make it whether you've been out of football for one year or 10 years."
"We have seen time and time again that diversity is a benefit," Hudson Taylor, founder and executive director of pro-tolerance nonprofit Athlete Ally, previously told The Huffington Post. "It's a benefit in corporate America; it's a benefit in schools; and it's a benefit in sports. An athletic culture that welcomes and includes LGBT athletes will ultimately draw improved talent and create more unified and respectful team cultures."
"These ideas are resonating for the sports community at all levels, from the leagues to the players to the corporate sponsors. And perhaps most importantly, they are resonating for fans," he continued. "Though a player's decision to come out is intensely personal and something about which only he or she knows best, it is a promising time as the sports community welcomes those decisions and the corporate community incentivizes them."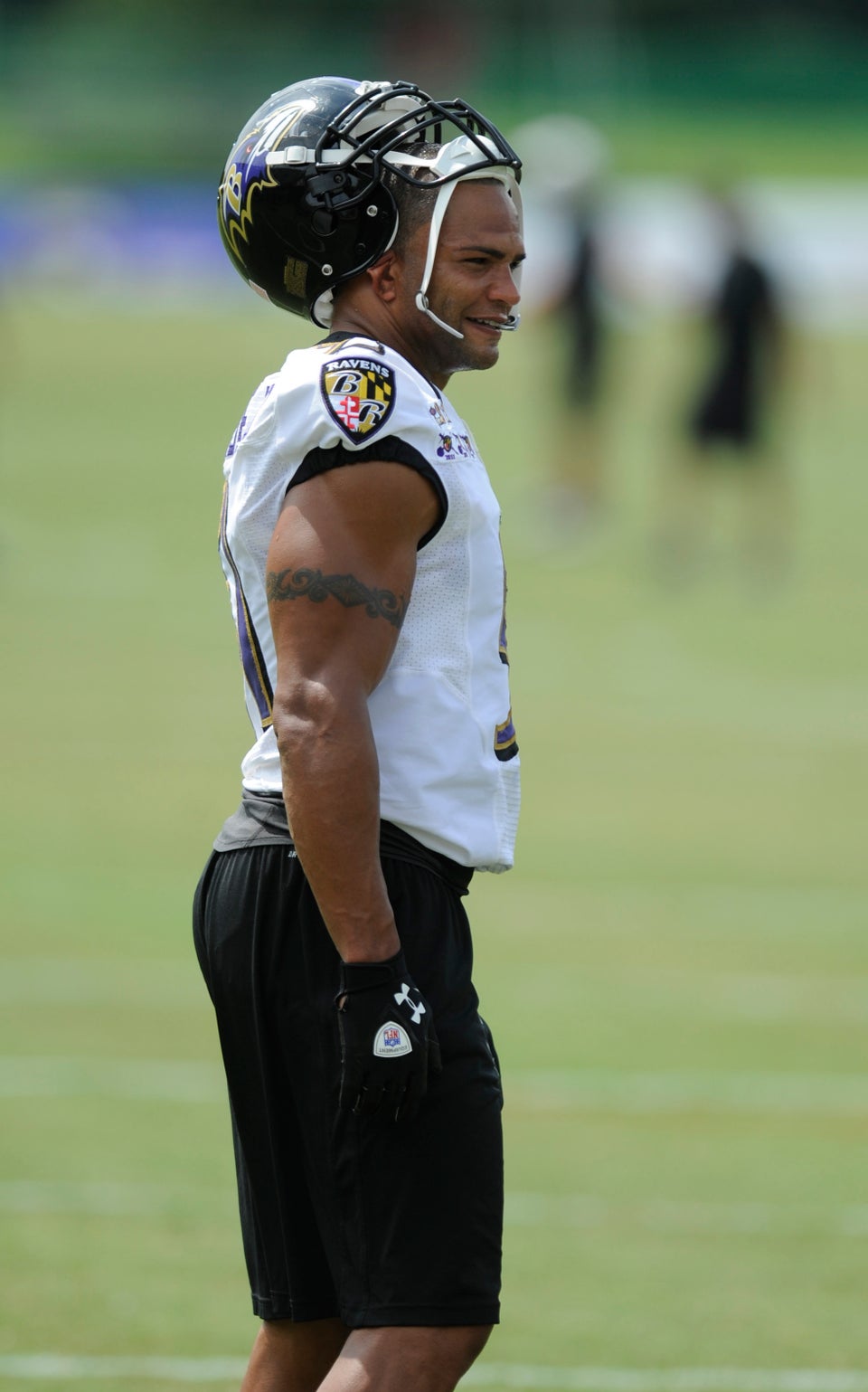 Straight Professional Athletes Who've Come Out In Support Of LGBT Rights
Popular in the Community