After President Barack Obama accused critics of his proposed trade deal of being wrong on the facts, one member of Congress released a lengthy video explaining point-by-point why he believes free trade has hurt the United States and why a new deal would be even worse.
In a nine-minute video, which will be sent out to 1 million members of the Progressive Change Campaign Committee on Thursday morning, Rep. Alan Grayson (D-Fla.) seems to try to meet that challenge.
In the video, Grayson blames the North American Free Trade Agreement, passed under President Bill Clinton in 1993, for the loss of 5 million manufacturing jobs over the last 20 years.
"Since NAFTA took over our lives, day after day, month after month, and year after year, Americans have bought trillions of dollars of goods and services produced by foreigners, but those foreigners have not bought an equal amount of goods and services produced by Americans. Not even close," he says in the video.
During the town hall, Obama blamed the loss of American manufacturing positions on shifts in the economy to favor automation and service jobs.
"We're not going to be able to compete for low-wage, manufacturing jobs anymore. That ship has sailed," Obama said.
But Grayson argues that the United States' ballooning trade deficit since NAFTA should be evidence enough that the country does not need another free trade agreement. Grayson asked "what sane person" could look at the effect of NAFTA on the economy and argue that the U.S. should go into another deal. More free trade deals, Grayson says, could lead to the "end of America."
Watch Grayson's entire video above.
Before You Go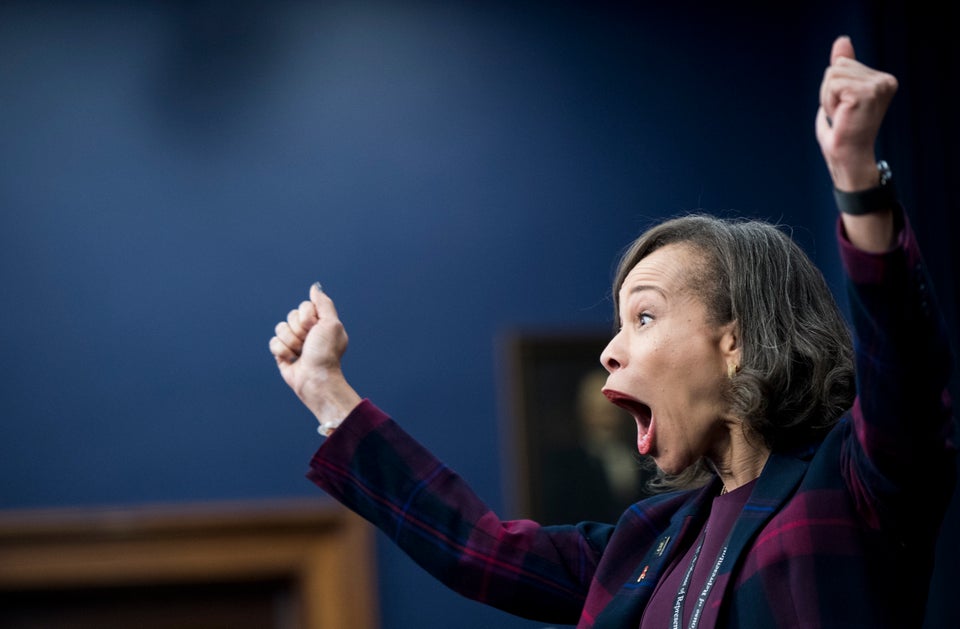 Scenes From 114th Congress And Capitol Hill
Popular in the Community