WASHINGTON -- A peaceful path out of the Syrian impasse began to emerge Monday, as support builds for U.S. Secretary of State John Kerry's proposal that Syria hand over its chemical weapons to the international community in order to avoid an airstrike.
Russian officials quickly embraced the proposal, as did the Syrian government, and in the U.S. House of Representatives, Rep. Alan Grayson (D-Fla.), one of the most outspoken opponents of airstrikes, backed it as well.
"The proposal to place Syria's chemical weapons under international control has a great deal of merit, and unlike the planned strikes, actually would prevent chemical warfare attacks in the future," he said in a statement to HuffPost.
British Prime Minister David Cameron, meanwhile, also encouraged the Syrian government to put its arsenal under international control, Reuters reported. Cameron cautioned, however, that it should not be used as a "distraction tactic."
Placing the weapons under international control has both a real-world and a political logic to it. If the goal is to prevent a future chemical weapons attack by the Syrian government and to deter other countries from using such weapons, a robust international response that culminates in the full control of the stockpile would appear to accomplish both goals. Politically, it would give the president a way to snatch victory from what is increasingly moving toward a crushing defeat in the House.
Russian foreign minister Sergei Lavrov also called on Syria to destroy its weapons and join the Chemical Weapons Convention -- Syria is one of five nations not to join -- at some point in the future. "We are calling on the Syrian leadership to not only agree on placing chemical weapons storage sites under international control, but also on its subsequent destruction and fully joining the treaty on prohibition of chemical weapons," he said, according to the Associated Press.
It is unclear whether Kerry's potential diplomatic breakthrough is part of a broader strategy, or if he simply was thinking out loud. State Department spokeswoman Jennifer Psaki told the Washington Post that Kerry's suggestion was merely "rhetorical," suggesting that it may not have been in earnest.
"[Kerry's] point was that this brutal dictator with a history of playing fast and loose with the facts cannot be trusted to turn over chemical weapons. Otherwise he would have done so long ago," Psaki said.
UPDATE: 1:53 p.m. -- State Department spokeswoman Marie Harf said at a press conference that the U.S. would take a "hard look" at the feasibility of Kerry's proposal, but said that the administration viewed the possibility with "serious skepticism" and that Russia's support for it could be a stalling tactic.
UPDATE: 4:30 p.m. -- By the afternoon on Monday, the proposal had also gained support from several Democratic lawmakers. Sen. Dianne Feinstein (D-Calif.) had endorsed it, saying she "welcomed" such a move. Sen. Bill Nelson (D-Fla.) urged Congress to pass the resolution granting the president the authority to authorize strikes, but said that if Assad did as Lavrov suggested, then it would be a "good thing." And Rep. Raul Grijalva (D-Ariz.) said the proposal suggested a "way forward."
This post has been updated with the State Department's comments to the Washington Post.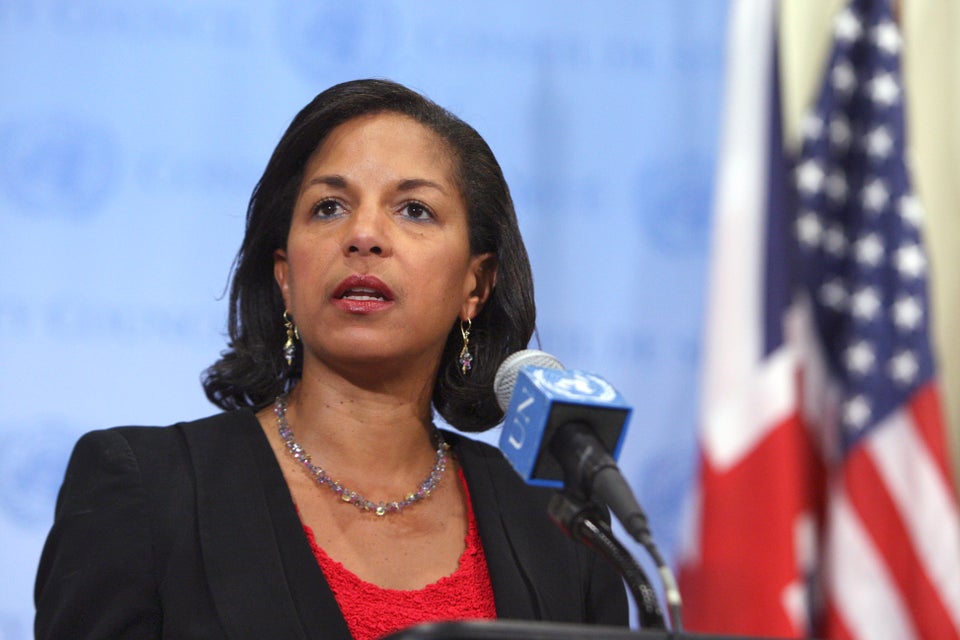 Here's What Politicians Have Said About Syria