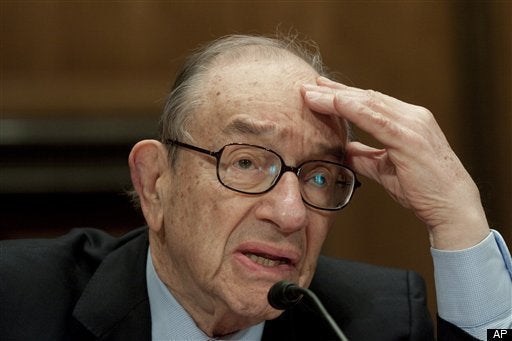 This award won't be going on Alan Greenspan's mantle.
The once-lauded Federal Reserve chairman has been awarded the "Dynamite Prize In Economics" by his fellow economists, according to the blog Real-World Economics Review. The blog solicited votes for the economists most responsible for the financial crisis from its 11,000 subscribers -- most of which, the blog claims, are economists.
Finishing second was Milton Freidman, the staunch free market advocate (3,349 votes), followed by Lawrence Summers (3,023 votes), Obama's chief economic adviser and former president of Harvard.
This blog established the prize in response to attempts by economists to evade responsibility for the crisis by calling it an unpredictable, "Black Swan" event. In reality, the public perception that economic theories and policies helped cause the crisis is correct.
Check out the rest of the list at Real-World Economics. (Incidentally, they're also looking for submissions for their "Revere Award In Economics" for the economist who best saw the financial crisis coming. We put together our own list of some of the economic thinkers who predicted the crisis.)
Related
Popular in the Community