 HAVANA, Nov 28 (Reuters) - American Alan Gross, serving a 15-year sentence for installing Internet networks in Cuba, does not have cancer and is in overall good health, the Cuban government said on Wednesday, responding to charges by his lawyer that he is not receiving adequate medical care.
A biopsy has found that a lump on Gross' shoulder, about which his wife Judy and lawyer Jared Genser have expressed great concern, is not cancerous, the Foreign Ministry said in a statement.
It said it informed U.S. diplomats, including U.S. Interests Section chief John Caulfield, about the test results in a meeting in the Cuban capital on Monday.
Gross, 63, was arrested in Havana in 2009 and sentenced to 15 years in prison for installing Internet networks in Cuba under a U.S. program the Cuban government considers subversive.
Washington has said he was only setting up Internet for Cuban's Jewish community.
The case put the brakes on a brief warming in long-hostile U.S.-Cuba relations after President Barack Obama took office in 2009.
Genser has demanded that Gross be examined by a doctor of his choice, which the Cubans have not permitted.
He has filed a petition to the U.N. special rapporteur on torture charging that the lack of proper care for Gross constituted torture.
In a statement, Genser questioned the thoroughness of the medical test and said he would shortly have an American oncologist apply for a visa to examine Gross in Cuba.
"We urge the Cuban government to allow this to happen promptly so we can put questions about Mr. Gross' health to rest," he said.
Alan and Judy Gross filed a lawsuit two weeks ago against the U.S. government and contractor Development Alternatives Inc, which hired him for the work in Cuba, charging that they had not warned him about the risks he faced.
The lawsuit seeks $60 million in damages.
The Foreign Ministry statement said Gross is exercising regularly, is in good health despite the usual aches and pains of a man his age and due to a "balanced diet of his selection" is of normal weight, compared to the "condition of obesity" he had when he was arrested.
Gross is being held in a military hospital in Havana. (Reporting by Jeff Franks; Editing by Kevin Gray and Mohammad Zargham)

Before You Go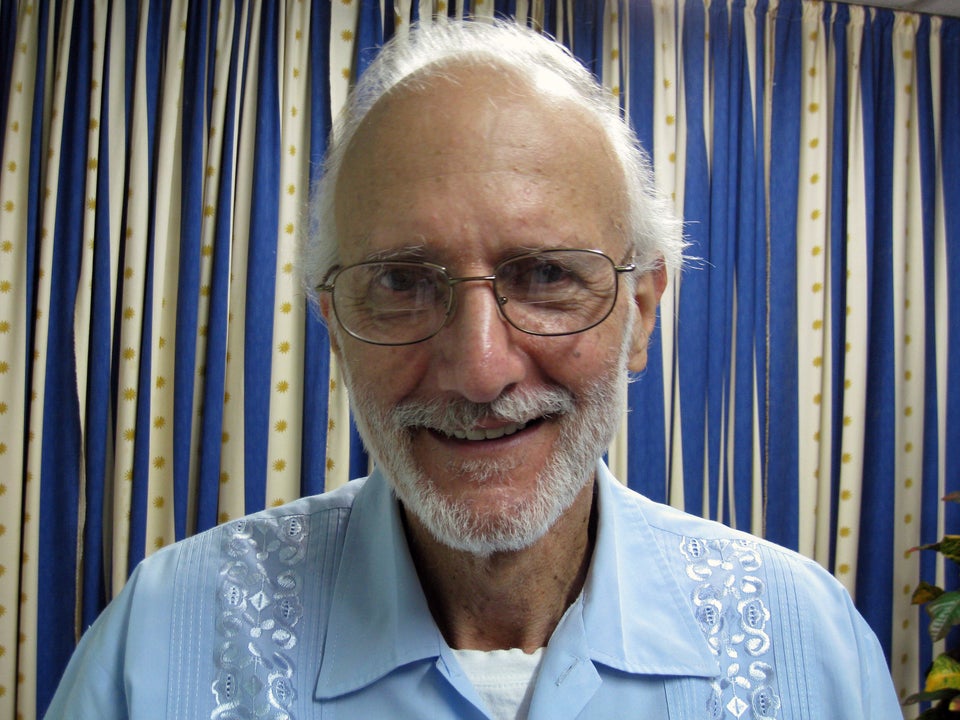 Alan Gross Held In Cuba
Popular in the Community