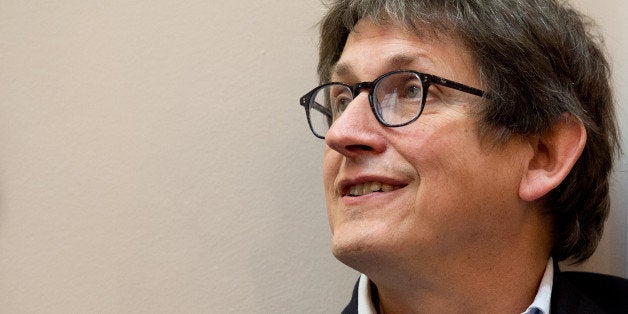 This, if you're reading the physical paper – which, of course, you are not – is my last edition as editor. In just over 20 years we have put nearly 7,500 papers "to bed", as almost no one says nowadays. At some point in the 24-hour, seamlessly rolling digital news cycle, you'll have a new editor. I will have slipped away and my successor, Katharine Viner, will have materialised at the helm.
Since 1821 there have been just 10 editors of the Guardian – or 11 if you count Russell Scott Taylor, the 18-year-old who helped edit for a brief period in the 1840s. The greatest of them, CP Scott, managed 57 years in the hot seat. His son, Ted, drowned on Windermere only three years into his stint. Twenty years is, give or take, about the average.
The paper I joined in 1979 felt in some ways like a family firm, and in a sense, it still is. I started on the same July Monday as Nick Davies, who went on to become one of the finest reporters of his generation. His career led him into investigations, mine initially into descriptive reporting, columns and features. From the day I arrived, the Guardian felt like a warm bath – a place of sanctuary for free thought and writing.
Calling all HuffPost superfans!
Sign up for membership to become a founding member and help shape HuffPost's next chapter