Former Sen. Alan Simpson (R-Wyo.) has never shied away from turning his trademark brand of colorful rhetoric on his own party, and on Thursday he did so again, in a scathing examination of the Republican approach on social issues.
"[It's] a hideous thing. It's terrible," Simpson said of the medical procedure. "But it's a deeply intimate and personal thing. ... Men legislators shouldn't even vote on it."
Simpson also called out what he saw as a "homophobic strain in our party," and accused members of the GOP of following a social agenda that was inconsistent with their broader political ideology.
"You're a Republican, you believe in get-out-of-your-life and the precious right to privacy, the right to be left alone," Simpson said. "Well then, pal, I don't care what you do. You can go worship the Great Eel at night, I don't give a rat's ... . But don't mess with me and don't then go take a position I have and wrap religion around it."
Simpson has expressed similar disagreements with Republicans on social issues in the past. In 2011, he targeted intolerance in the party, suggesting that it often ended up being a hypocritical display of hate.
"But I'm not sticking with people who are homophobic, anti-women, you know, moral values while you're diddling your secretary while you're giving a speech on moral values," he said. "Come on. Get off of it."

Before You Go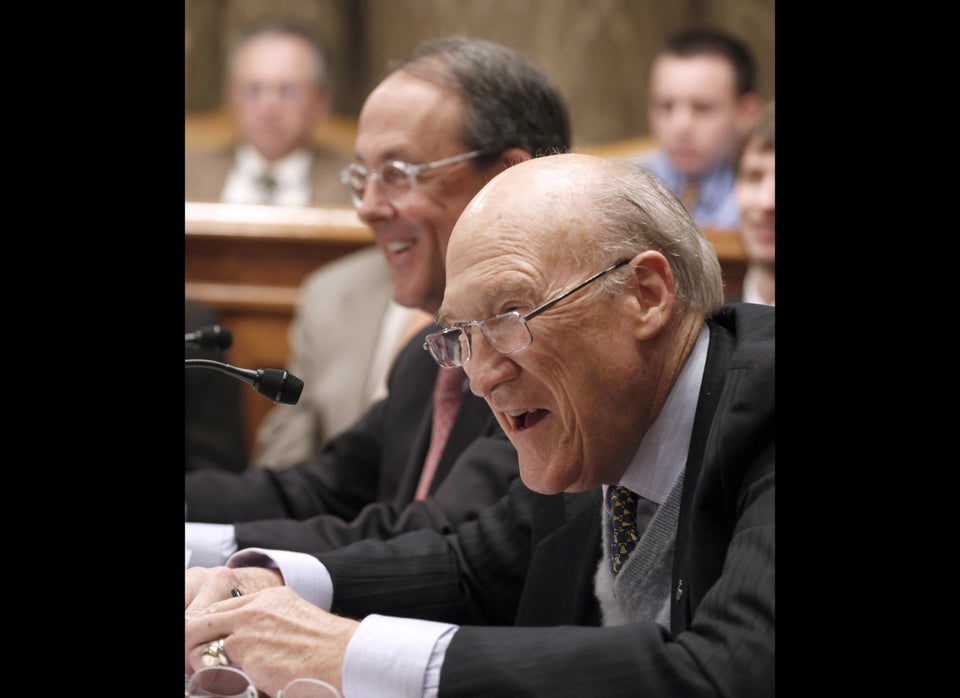 Stuff Alan Simpson Says
Popular in the Community