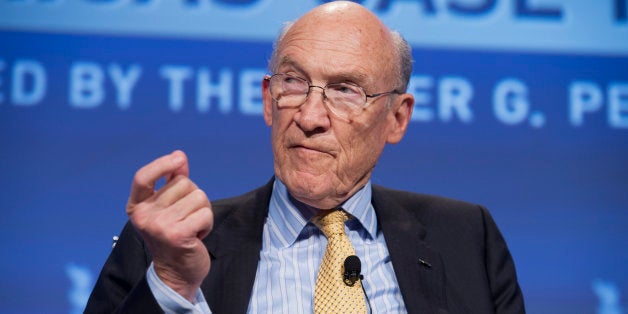 Now that his "naked" vs. "nekkid" expertise is out in the open, another quotable quotable from former Sen. Alan Simpson (R-Wyo.) has emerged.
The Washington Post reported Wednesday that staffer David Nakamura had a conversation with Simpson about immigration reform in February. Nakamura told the senator that he was going to be covering the issue, prompting Simpson to reply: "Oh yeah? Well grab your left nut for luck."
The Post report comes one day after a memorable exchange surfaced between Simpson and a Des Moines Register reporter. When the paper called him for an interview, he picked up the phone and said he was "stark nekkid," which is quite different than just plain naked.
"Do you know the difference between naked and nekkid?" Simpson asked, according to the Register. "If you're naked, you don't have any clothes on, but if you're nekkid you don't have any clothes on but you're up to something."
This wasn't the first case of Simpson being up to something. Back in Dec. 2012, he captured plenty of attention for dancing gangnam style to spur more attention toward our fiscal crisis from young folks.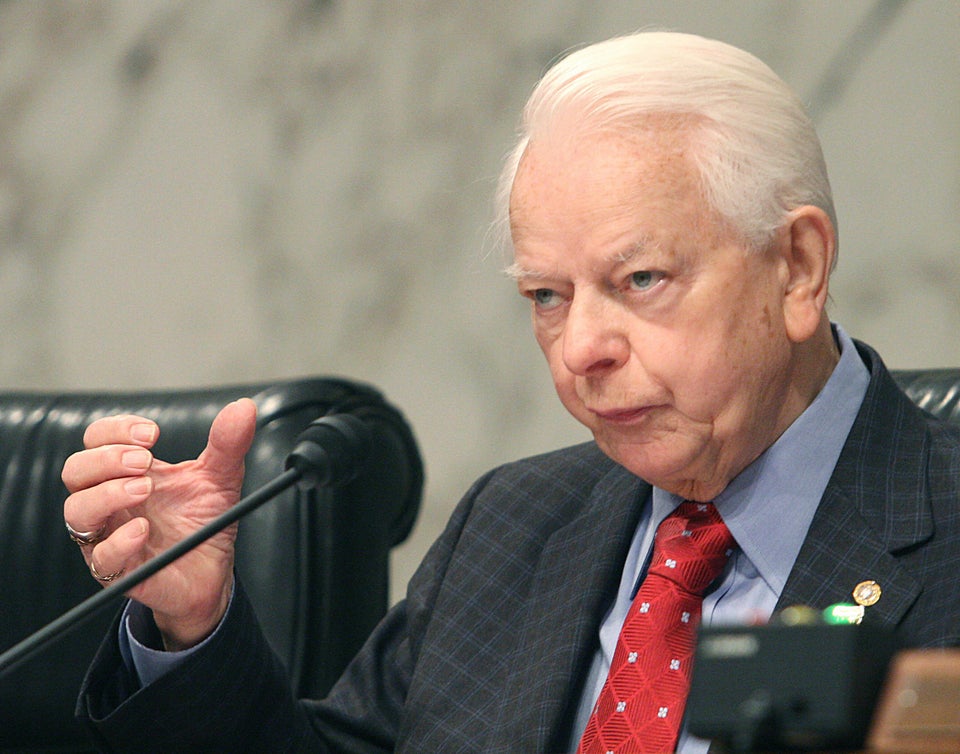 Longest Serving Senators In U.S. History