A video from October is making the rounds on Facebook on the heels of Veteran's Day, and with good reason.
Alaska Airlines passenger Julia Collman Jette posted a video to Facebook from the Ted Stevens Anchorage International Airport of customer service agent Denise Snow, singing the national anthem in tribute to a veteran named AJ, whose ashes she learned would be traveling on their flight from Anchorage to Seattle.
The passengers stood in silence as the employee sang a beautiful, heartwarming rendition of the national anthem.
"I was fighting back tears!," Jette captioned the post, adding, "what a moving experience and what an amazing voice of that Alaska Airlines employee!"
KTVA reported back in October that AJ had served in the military for 20 years of active service including the Vietnam War.
Readers took to KTVA's webpage to praise Snow and Jette for capturing the moment on video. Snow, who has been working with Alaska Airlines for 26 years, has previously honored veterans with her voice ahead of an honor flight to Washington D.C. in April 2015.
Take a look at the touching video above.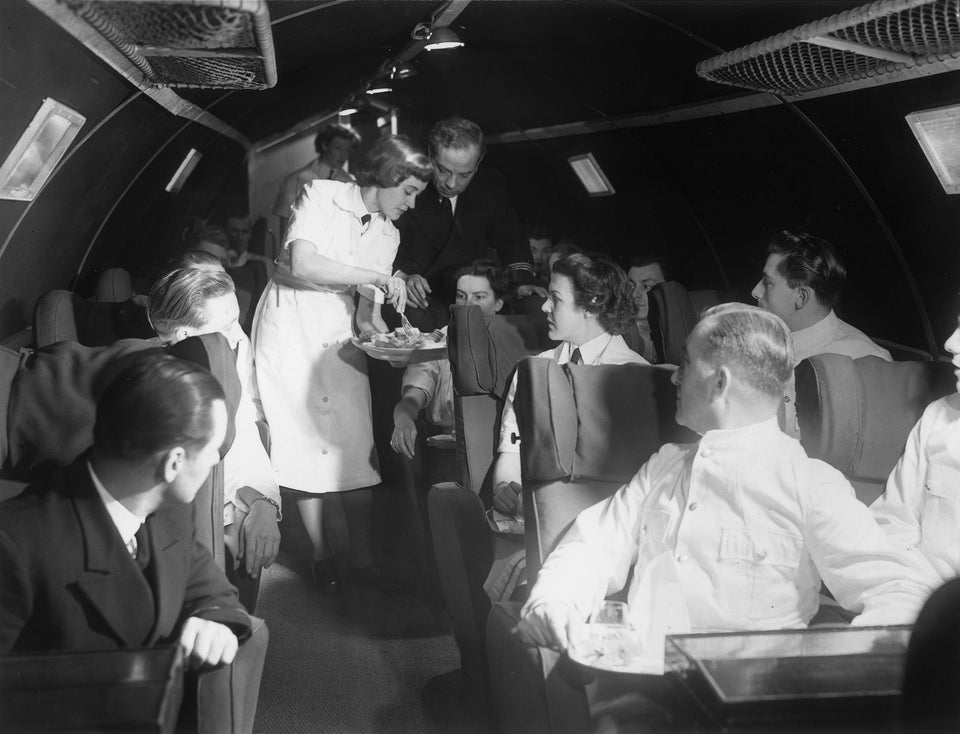 Vintage Air Travel Photos