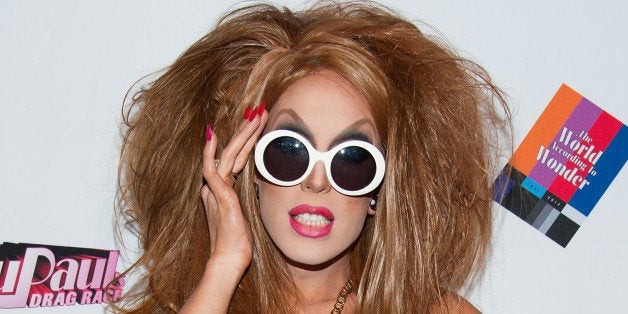 The video, titled "RuPaul's Drag Race Season 76," depicted Alaska as RuPaul in a distant future and ended with the drag icon using a hairdryer to kill an activist who complained about the use of particular words in the episode. The video appeared to be a direct response to the ongoing controversy regarding the use of terms like "she-male" on the hit reality TV show, which outraged many in the LGBT community.
Calling to weigh in on the "Feast of Fun" podcast, Alaska apologized to the writer that many claimed the video depicted, but clarified that he never intended to specifically parody an individual person. He also stated on the podcast:
If we took the passion and the conviction that the activist trans community has and we combined it with this over-the-top marketable charisma of drag, I feel like if we worked together, we could really effect major social change and world change. I'm glad that your community, and our community, was outspoken enough to let me know that I was out of line. And I think that we can work together and do really good things.
Listen to the full interview here.
Note: This page originally contained a video by drag artist Alaska Thunderfuck. We believed that the clip was one example of how diverse gender-variant communities are currently engaged in a complicated conversation about important issues regarding language, identity and privilege. However, we now realize that the video is patently offensive to many people and ultimately now feel it goes beyond being useful in this discussion and therefore have removed it from the site. We apologize.
Alaska also released a follow-up video earlier this week which can be viewed below.
REAL LIFE. REAL NEWS. REAL VOICES.
Help us tell more of the stories that matter from voices that too often remain unheard.