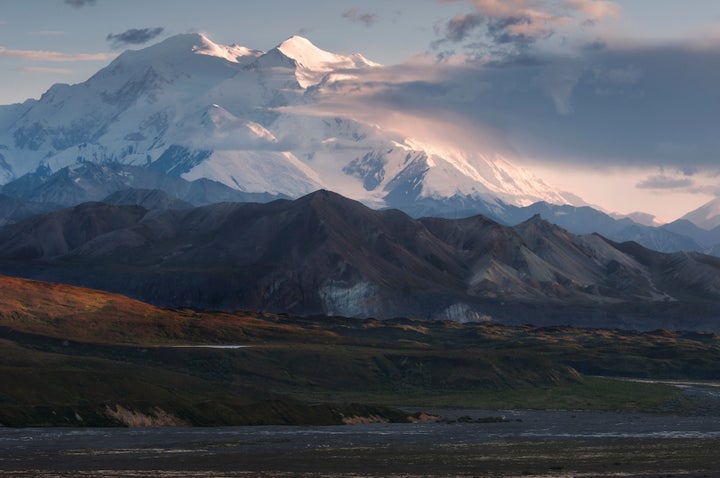 A century ago, an Alaska Inuit prophet predicted dramatic change due to outside influences coming to Alaska, lamenting that: "Yesterday is quite a long time ago, and tomorrow is growing old."
These words ring true today, as nowhere is more at risk from the unbridled industrial agenda of the Trump administration than Alaska. Those who love the real Alaska - its wilderness, wildlife, scenic beauty, and traditional cultures - are very worried about what may be in store for one of the world's last wild places.
As the largest state in the nation, Alaska has the more national park, wildlife refuge, and forest lands than most other states combined. The federal government owns and manages 61% (224 million acres) of land in Alaska, over a third of all federal lands in the entire nation. This includes over half of the nation's wilderness. And Alaska's federally managed offshore waters, covering over one billion acres; 6,000 miles of coastline; and marine ecosystems are more extensive and productive than the rest of the nation's waters combined.
Alaska's federal lands and waters are among the most unique, wild, and spectacular in the world - a global treasure. And these lands and waters are owned and managed on behalf of all Americans. Given the shortsighted boom-and-bust ideology that prevails within Alaska, that's a good thing. Federal management has mostly kept in check an industrial free-for-all. Until now.
With the current alignment of interests of the Trump administration, congress, state government, and industrial interests around the world, a combustible combination of greed, ignorance, and political power is emerging in Alaska like never before.
Alaska conservation is at greater risk today than at any time in state history.
Arctic National Wildlife Refuge (ANWR) - Alaska's congressional delegation and state government have pushed to open the coastal plain of ANWR to oil drilling ever since the refuge was established in 1980, but the politics for drilling here didn't align - until now. The delegation recently introduced legislation to open ANWR to drilling, placing our national oil addiction in direct conflict with our wilderness values, and with the Porcupine caribou herd. Many worry the effort may succeed this time.
Offshore Drilling - Although the Obama administration withdrew five areas of Alaska's federal offshore waters from oil leasing (Bristol Bay, Chukchi Sea, Beaufort Sea, Norton Basin, and St. Mathew/Hall Basin), the Trump administration and congress have indicated their intent to rescind many of these withdrawals, reopening these waters to offshore drilling.
Trans Alaska Gas Pipeline - Alaska is pushing to build an 800-mile long, $45 billion natural gas pipeline from the North Slope to an export terminal on the south coast, with a section of the pipeline routed through Denali National Park. Pipeline construction would bring socioeconomic disruption to the state (as did building the Trans Alaska oil pipleine in the 1970s), would lock Alaska into a fossil fuel economy for decades, and would ultimately contribute millions of tons of carbon to the global atmosphere. Alaska's governor has asked the Trump administration for a $40 billion loan guarantee, tax exemptions, and reduced regulatory oversight to build the pipeline.
Endangered Species - Alaska has 38 (mostly marine) species listed as Threatened or Endangered under the federal Endangered Species Act (ESA), and many more should be afforded such protection. But the incoming administration and many in congress oppose the ESA entirely, and threaten to repeal it; defund it; or simply ignore it altogether.
Trawl Fisheries - Large commercial trawl fleets from outside of Alaska have degraded Alaska's federal offshore ecosystems. Many fish, marine mammal, and seabird populations in the Bering Sea have been in decline for decades due, in part, to overfishing. Many fear the Trump administration may remove existing marine habitat protections, and increase overfishing and mismanagement of Alaska offshore ecosystems. The administration is expected to oppose Marine National Monument or National Marine Sanctuary designations off Alaska.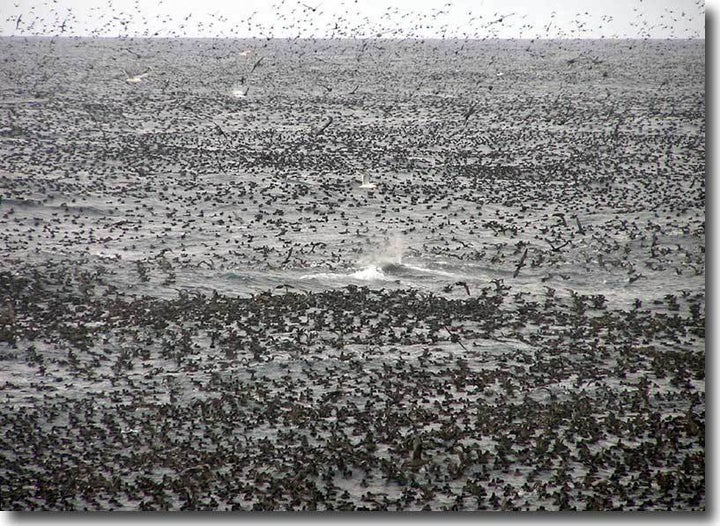 Pebble Mine - A Canadian mining company's plan to develop one of the largest open pit gold and copper mines in the world in the Bristol Bay watershed, also home to the largest red salmon runs in the world, has gained new momentum with the Trump election. Until now, EPA had imposed rigorous regulatory requirements for the mine, but with a new leaner, meaner and impotent EPA, mine supporters are renewing their push for the project.
National Parks and Refuges - Alaska politicians are pushing congress and the Trump administration to overturn rules that prohibit extreme predator control practices on national wildlife refuges and national preserves in Alaska - shooting bear cubs and mothers with cubs; brown bear baiting, trapping, and snaring; same-day-airborne hunting of bears; and killing wolves, even pups in dens, throughout the year.
National Forests - The nation's two largest and oldest national forests - the Tongass in southeast, and the Chugach in southcentral - are at risk of unsustainable timber harvesting, road building, mining, and other damaging industrial activities.
National Petroleum Reserve Alaska (NPRA) - Most of the central Arctic of Alaska's North Slope is managed by the federal Bureau of Land Management (BLM) in the NPRA (23 million acres, the size of Indiana). Many fear the NPRA may now be opened to more oil development, including roads, pipelines, drill rigs, and the inevitable industrial degradation this causes.
Arctic Policy - Alaska is our nation's only Arctic state, and given the hyper-nationalism and bombast of the Trump administration, many now expect official U.S. Arctic Policy to focus more on military and industrial expansion than conservation or community resilience. The prospects of multilateral cooperation across the circumpolar Arctic have dimmed considerably.
Climate Change - Climate change is more advanced and serious in Alaska than most areas to the south. Several coastal Alaska Native villages are currently either moving to higher ground or planning to do so, and subsistence cultures are threatened. There has been a dangerous acceleration in loss of Arctic sea ice, glaciers, and permafrost; coastal erosion; wildfires; ocean acidification; and terrestrial and marine ecosystem decline. While the former administration made progress in climate change mitigation and adaptation, the Trump administration threatens to set this effort back decades. Many Trump cabinet appointees are climate change deniers; climate science is being defunded; and the administration has promised to withdraw from the Paris climate accord and rescind the EPA Clean Power Plan, the central component of the emissions reductions agreed by the U.S.
Federal Oversight - The Trump administration and congress have already begun to reduce federal regulation and oversight, and industrialists are celebrating a return to the anti-regulatory, free-market "good old days" in Alaska. The administration is already weakening or dismantling the federal agencies - NASA, EPA, Interior, and NOAA - that have protected Alaska for decades. We can expect more Exxon Valdez oil spills, and other environmental disasters.
In short, "the last frontier" may now become "the lost frontier." If this happens, the world would be forever diminished.
As Ralph Nader once wrote of Alaska:
It would be tragic not to have our largest state benefit from the full lessons of human experience only to find itself plunging into the vortex of corporate determinism. Few Americans would escape the consequences of such determinism wherever they reside. Such is the measure of what Alaska will mean to our country.
Rest assured, those concerned about one of our last wild places plunging into "the vortex of corporate determinism" will be pushing back, and pushing back hard. As Alaska's federal lands and waters belong to all Americans, all Americans can help by raising concerns with congress and the administration.
Popular in the Community