A series of cameras set up near Brooks Falls in Alaska's Katmai National Park have returned for the season, allowing armchair travelers to watch coastal brown bears catch and eat sockeye salmon.
The three cameras come courtesy of a $150,000 grant from the Annenberg Foundation's Explore.org, which funds cameras and other projects in locations around the world.
The bears on the camera are coastal brown bears, larger cousins to the grizzly, and males can routinely weigh more than 1,000 pounds. They're also known for a wide range of fishing styles, from the "stand and wait" to the "dash and grab." Some bears will even beg for fish from other bears.
Brooks Falls is a popular hangout for brown bears as it's one of the region's first streams where pre-spawned salmon are ready to become bear food.
"Early in the salmon run, Brooks Falls creates a temporary barrier to migrating salmon," the National Park Service said. "This results in a particularly successful fishing spot for bears. Once salmon stop migrating in large numbers, Brooks Falls is no longer a good place to fish and bears quickly abandon that spot for better fishing elsewhere."
Along with eating fish, webcam viewers may get a glimpse of some other bear activity: June is the height of mating season.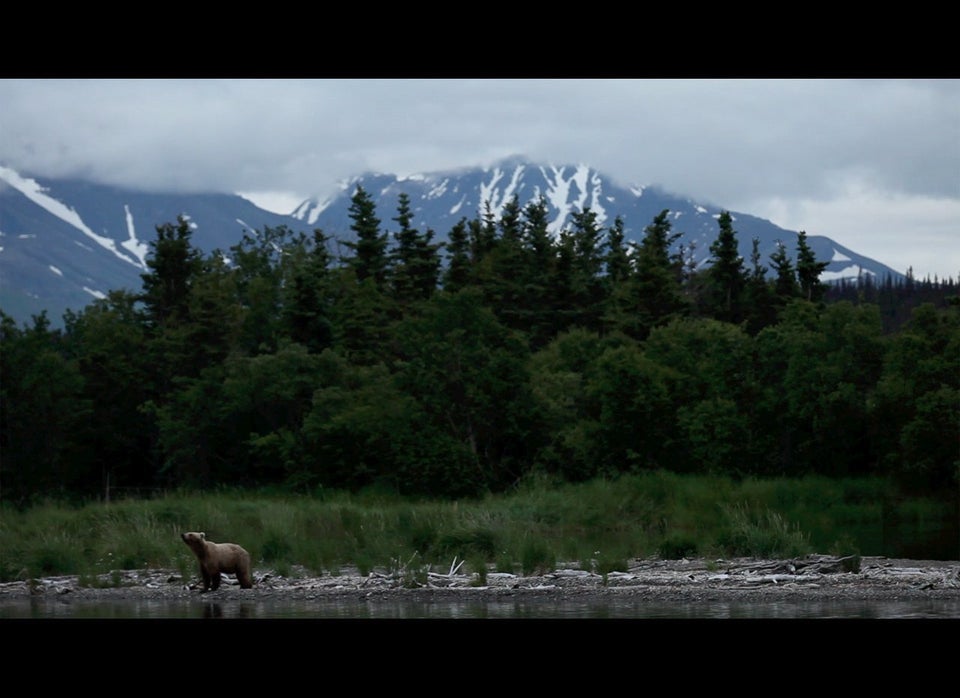 Images From Alaska Brown Bears Webcam
Popular in the Community