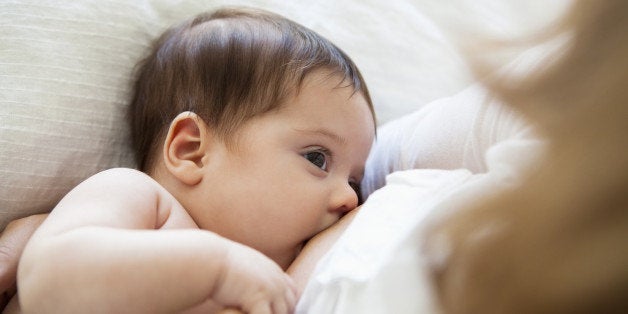 WASHINGTON -- A Republican legislator in the Alaska state House apologized Tuesday for touting the benefits of breastfeeding by calling it "smart and sexy."
On Monday evening, a press release went out from the Republican majority in the House reading, "Smart and Sexy: Legislature Encourages Hospitals to Promote Breastfeeding."
It was first noted by political blogger Amanda Coyne, who wrote, "It's also unclear for whom breastfeeding is supposed to be sexy: The baby? The mother? The viewer?"
In a statement Tuesday, Rep. Shelley Hughes took full responsibility for the "smart and sexy" line and apologized.
"My intent was to draw attention to this incredibly important issue. Unfortunately, this is not the kind of attention I hoped to receive. I take full responsibility for the headline. I apologize for the poor choice of words, and am sorry if I offended anyone," she said.
"The wording used was unfortunate and I don't want it to detract from the great work Rep. Hughes did in passing this resolution through the legislative process. I take responsibility for this, as the release came from our Majority Office," added Alaska Speaker of the House Mike Chenault (R).
The release touts the fact that both chambers of the legislature passed a measure, sponsored by Hughes, that encourages local hospitals to implement a program called the "Ten Steps to Successful Breastfeeding."
Calling breastfeeding "sexy" may not be the best way for it to gain increased acceptance. After all, many women have had to fight to breastfeed in public, for example, since some businesses and individuals find it inappropriate.
The Office of Women's Health at the U.S. Department of Health and Human Services advises, "Many women have reported feeling uncomfortable breastfeeding in public, even doing so discreetly. But it is important to remember that you are feeding your baby. You are not doing anything inappropriate."
The original press release:
SMART AND SEXY: LEGISLATURE ENCOURAGES HOSPITALS TO PROMOTE BREASTFEEDING
Baby friendly designation will result in positive health, social & fiscal impacts in AK

Monday, April 14, 2014, Juneau, Alaska – The Alaska Legislature today, with unanimous passage in the Senate,passed House Concurrent Resolution 18, by Representative Shelley Hughes, recognizing the substantial benefits of breastfeeding and encouraging local hospitals and birthing centers to attain the Baby-Friendly Hospital Designation by implementing the Ten Steps to Successful Breastfeeding program.

"I initially hesitated carrying this resolution forward because I thought it was merely feel-good fluff, but when I reviewed the documented research conducted over decades, I realized it was not," Hughes, R-Palmer, said. "The facts spoke for themselves; promoting breastfeeding is a good thing for Alaska.

"Increased breastfeeding will pay out benefits in Alaska: not only extraordinary physical and mental health improvements for mom and baby, but also economical and societal benefits for Alaska," Hughes said. "Without a penny of state spending, we can help address obesity, reduce diabetes, and decrease the occurrences of breast and ovarian cancers. At the same time, we can realize reduced child abuse and neglect, anti-social behavior, incarceration and sex-trafficking, all because of the simple act of breastfeeding and the natural bonding that occurs. Breastfeeding has even been shown to improve I.Q. scores of children. Add to all these great benefits the fact that increased breastfeeding will save Alaska millions in the long term – less state dollars toward Medicaid and more money in families' pockets due to lower medical costs and less spending on formula.

"As a legislature forever fond of natural resource development, it's time to endorse the extraction of this God-given, abundant and renewable natural resource," Hughes said.

The Ten Steps to Successful Breastfeeding were developed by a team of experts and consist of evidence-based practices that have been shown to increase breastfeeding initiation and duration. More information on the program can be found at www.babyfriendlyusa.org.

HCR 18 passed the House on March 24,2014.

# # #

For more information, contact Rep. Hughes' office at 907-465-3743.
Before You Go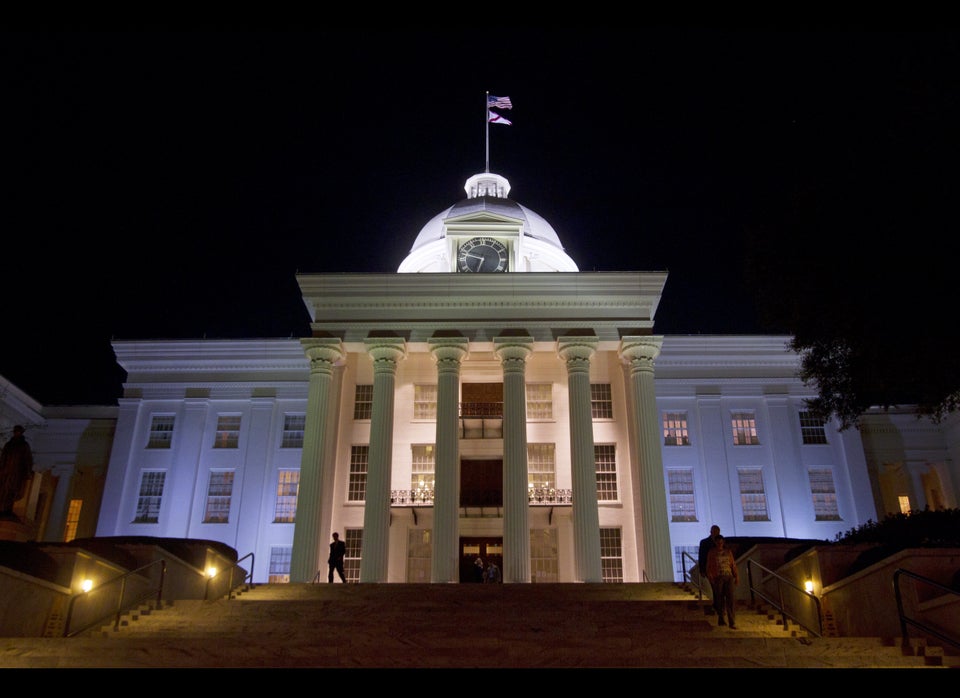 U.S. State Capitol Buildings
Popular in the Community