USGS scientists met with state and local officials on Wednesday to discuss what might happen if a 9.1 earthquake -- similar to the one that struck Japan in 2011 -- occurred offshore of the Alaskan Peninsula. Researchers called the scenario "hypothetical, yet plausible," warning officials to prepare for the worst.
In the hypothetical scenario, researchers said waves of up to 24 feet high could batter the California coast.
"And this is not one wave. It won't even look like a wave, it's going to be surges," explained Dr. Lucy Jones, Chief Scientist of the USGS Multi-Hazards Demonstration Project, to NBC San Diego. "We're only going to have like three-and-a-half hours between the time we determine it really is a big tsunami coming and the time that the waves get here."
Areas worst affected would likely include the San Francisco Bay Area, Santa Cruz and Monterey, Paso Robles, Santa Maria and parts of Los Angeles and Orange County. The Oakland Airport and low-lying islands like Alameda in the Bay Area and Balboa in Newport Beach could be entirely underwater.
Researchers said the waves could decimate the ports of Oakland, Los Angeles and Long Beach, and force the evacuation of more than 750,000 people. In the destruction, crude oil, fuel, sewage and other contaminants could be emptied into the open sea.
Fortunately, according to the survey, California's two nuclear plants would likely not be at risk.
The survey was part of a 12-chapter study, examining the potential effects of a large Alaskan earthquake in an effort to help officials better prepare for a large-scale disaster.
"The 2011 Tohoku earthquake was not anticipated, despite Japan having the best seismic and geodetic networks in the world and the best historical record in the world over the past 1,500 years," researchers said. "What was lacking was adequate paleogeologic data on prehistoric earthquakes and tsunamis, a data gap that also presently applies to the Alaska Peninsula and the Aleutian Islands."
Researchers said that proper evaluation and preparedness could greatly lessen the extent of such a disaster.
"A number of steps can be taken by governments, businesses, and residents to help reduce the environmental impacts of tsunamis and to recover more quickly from these environmental impacts."
Support HuffPost
The Stakes Have Never Been Higher
Related
Before You Go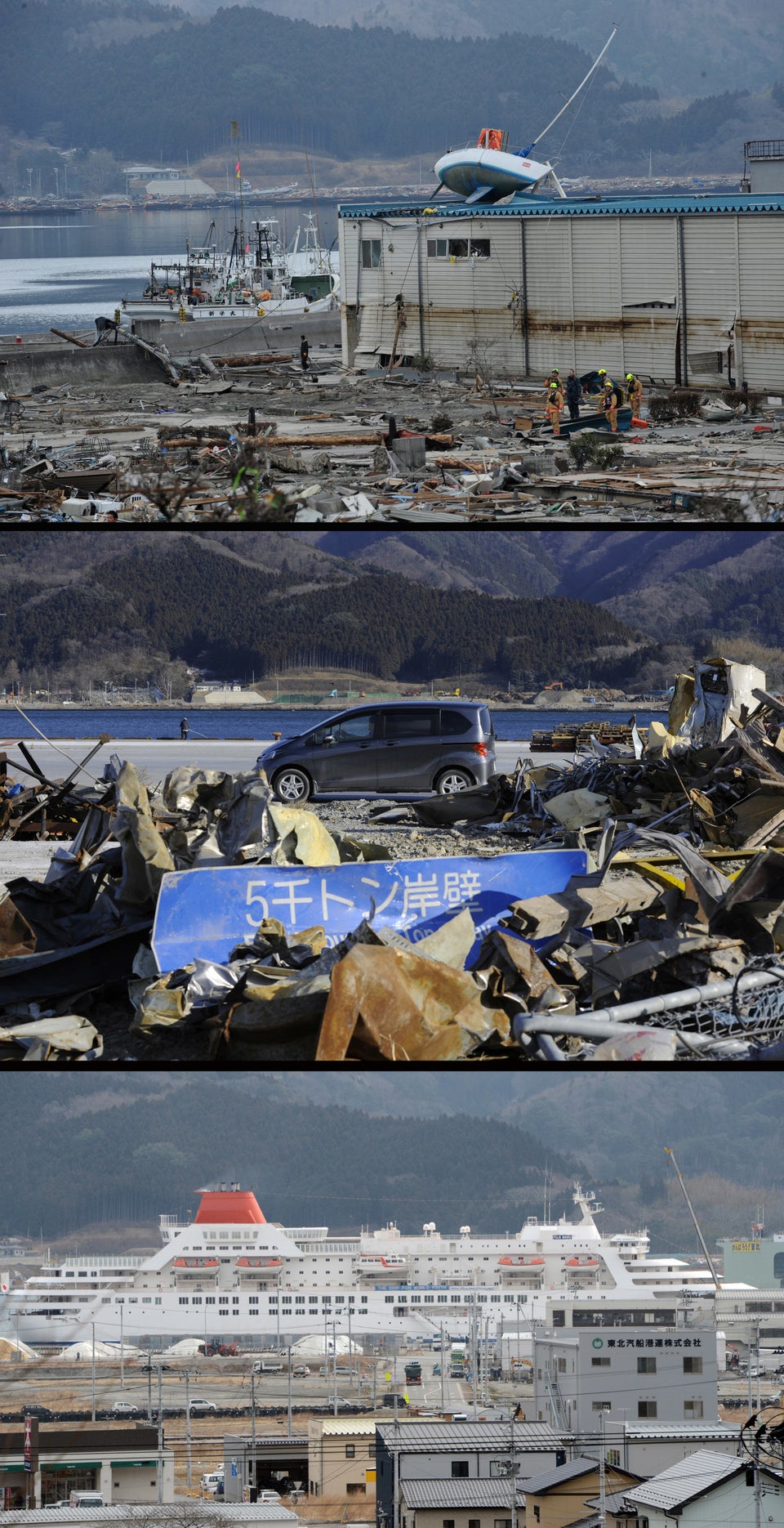 Tsunami Aftermath
Popular in the Community