ANCHORAGE, Alaska, Sept 23 (Reuters) - New regulations to oversee hydraulic fracturing of oil and gas wells in Alaska could be issued later this year by state regulators, officials said at a public hearing on Monday.
The regulations, proposed by the Alaska Oil and Gas Conservation Commission, would require the approval of regulators before fracturing is conducted, notification of landowners and testing of water wells within a half-mile radius, and the full disclosure of chemicals in the hydraulic-fracturing liquids.
While "fracking" has been used for decades in Alaska to stimulate oil and gas production, and the practice is already regulated under state well-integrity rules, the new rules would beef up oversight and make public more information.
The proposed regulations, which will incorporate well-bore-integrity rules, are intended to let state officials keep up with technology and to ensure that public concerns are addressed, said Cathy Foerster, chairman of the commission.
Fracking, or the use of specially formulated liquids to create cracks in reservoir rock that allow oil and gas to flow out, has been key to unlocking reserves in shale formations in other U.S. states. Shale rock lacks pores or natural openings to release oil and gas, so it must be cracked open by artificial forces. But fracking is controversial, with many activists claiming that liquids used in the process taint groundwater.
Alaskan oil and gas production is entirely from conventional porous rock sources, so fracking is not used to the same degree.
While some independent companies are in the early stages of exploring shale on the North Slope, Alaska is far from any shale production, Foerster said. "It's just a gleam in somebody's eye," she said in an interview after the hearing.
Industry representatives complained at the hearing and in written testimony that the proposed Alaska fracking regulations are stricter than those in place or proposed in other states. They objected to the specific chemical disclosures because they would reveal proprietary formulas and trade secrets.
California's governor just signed a law on fracking regulation on Friday, which includes some disclosure of chemicals.
In written comments, one trade group said the proposed Alaska rules were more demanding than those in Texas, California, Colorado, Illinois, North Dakota, Oklahoma and Pennsylvania.
"Almost all the states provide some level of trade secret protection, while Alaska would provide none," wrote the Alaska Oil and Gas Association, a group of energy producers.
But environmental and community organizations applauded the proposed requirement for full disclosure, as well as the mandatory notification and water-sampling.
Draft regulations released earlier this year were revised in response to many public and industry comments. Revisions include expanded notification and water-testing requirements.
Foerster said the commission would accept comments for another three weeks. If no more changes are deemed necessary, final regulations could be issued soon after that, she added. (Reporting by Yereth Rosen in Anchorage; Editing by Braden Reddall and Andre Grenon)

Related
Before You Go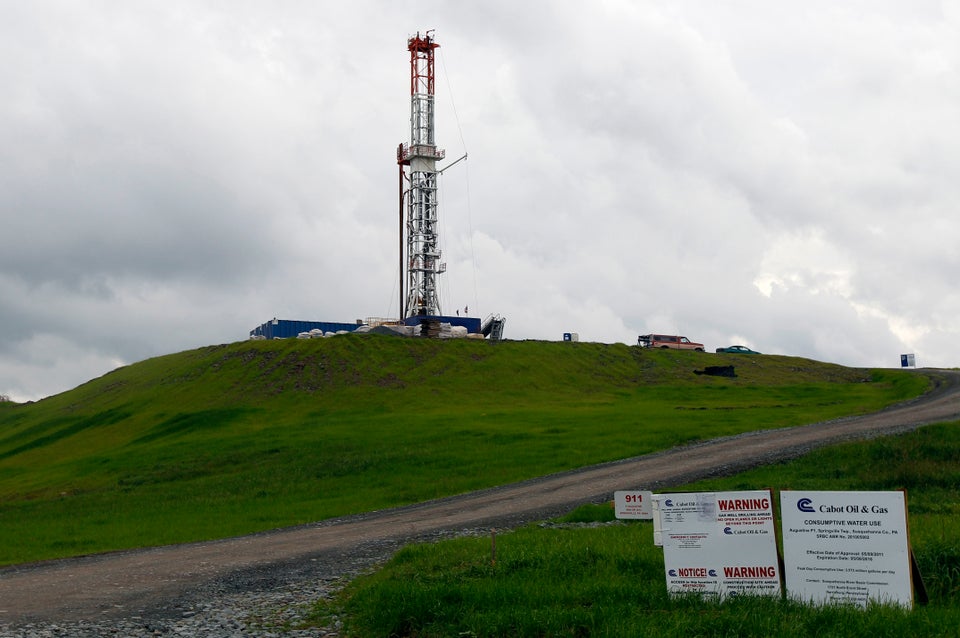 Drilling And Fracking Photos
Popular in the Community