If Alaska voters decide in next week's election to legalize marijuana, sales to adults will generate millions in state tax revenue.
That's according to a comprehensive report released Monday by the Marijuana Policy Group, an organization of Colorado researchers and economic consultants.
The first year of legal recreational marijuana sales would mean about $7 million in state taxes, according to Marijuana Policy Group, which previously analyzed the marijuana market in Colorado, one of two states where recreational sales are legal. Alaska's legal recreational marijuana sales would account for about 22 percent of total demand in that first year -- or about four metric tons, according to the research.
"Previous studies incorrectly assume that all demand will quickly shift to regulated markets," the researchers noted. "In our experience, such assumptions are naïve."
Adult Alaskans consume nearly 18 metric tons of marijuana, the researchers said. That demand is satisfied now through the black market, as well as the state's network of medical caregivers, home growers, and the diversion of medical marijuana to the black market.
By 2020, Alaska's legal retail marijuana market would grow to approximately 13 metric tons, adding $23 million in taxes to state coffers, according to the report. First-year legal sales are projected at $55 million, reaching $106 million by 2020.
The projections for the demand for legal marijuana depend on the retail price compared with black market channels, the researchers explained. "If retail prices increase significantly, then most heavy users
will avoid this supply mode and buy marijuana from black or grey market sources as possible."
Alaska's Department of Revenue has said it doesn't plan to forecast the state's marijuana market. Marijuana Policy Group researchers Miles Light and Adam Orens said in a press statement Monday that the report is offered "as a service to Alaska voters because there is no official tax revenue estimate supplied by the state." The group said it wasn't paid to do the study and neither supports nor opposes Alaska's Measure 2, the legalization initiative.
Under Measure 2, adults 21 and older would be able to possess up to one ounce of marijuana and grow up to six plants (with no more than three being mature) for personal use. The measure also would legalize the manufacture, sale and possession of marijuana paraphernalia, including devices for smoking or storing the plant. It's the state's third attempt to legalize recreational marijuana, with voters rejecting measures in 2000 and 2004. Alaska voters legalized medical marijuana in 1998.
If Alaska voters approve legalization, Marijuana Policy Group projects 2016 would be the first full year of legal sales. Both Colorado and Washington state, which legalized recreational marijuana in 2012, had delays between Election Day and retail sales as officials established a regulatory framework.
Oregon, Florida and Washington, D.C., also vote on some form of marijuana legalization in November.
Besides Colorado and Washington, 23 states and the District of Columbia have legalized marijuana for medical purposes. Still, marijuana remains banned by the federal government, which continues to classify the plant as a Schedule I substance, along with heroin and LSD.
Before You Go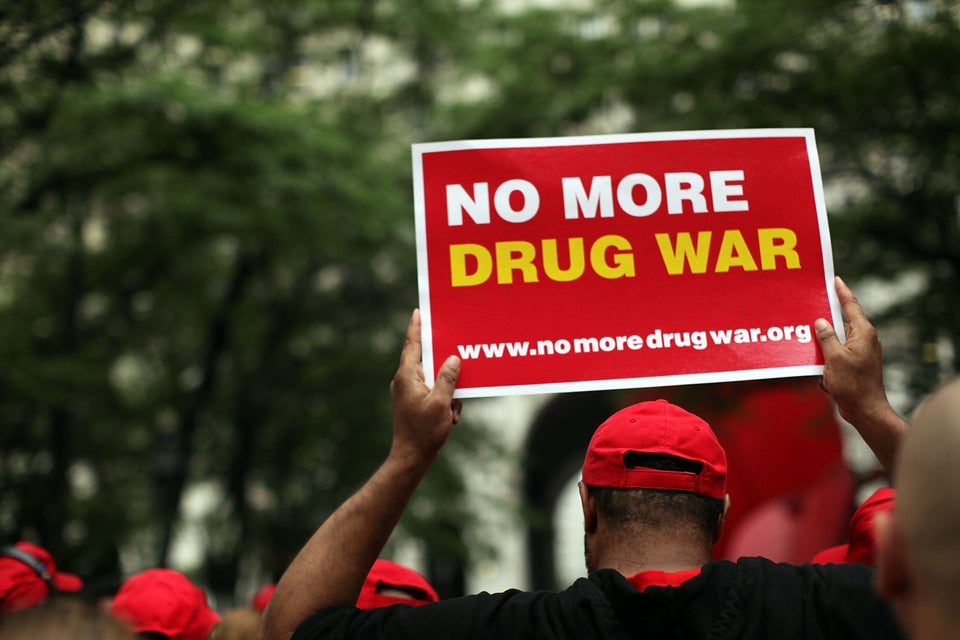 27 Reasons Why The U.S. Shouldn't Lead The War On Drugs
Popular in the Community