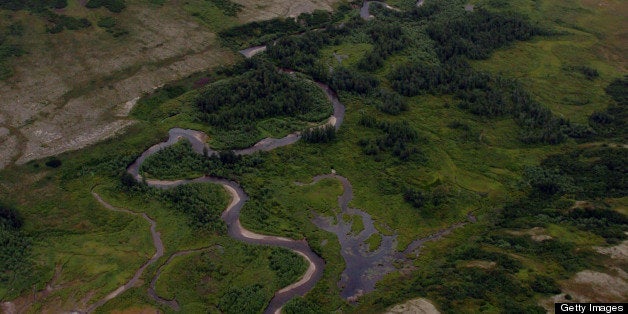 Kevin McCambly was born and raised in Dillingham, Alaska, just downstream from the proposed Pebble Mine, a massive copper and gold mining project that is pitting corporate interests against commercial fisherman, conservationists and local residents. Last week, he and many others demanded answers from Sen. Mark Begich (D-Alaska) at a town hall meeting in Anchorage.
Spearheading the mining project are British Columbia's Northern Dynasty Minerals and London-based Anglo American. Together they have formed the Pebble Partnership, which is seeking to show that the 2-mile-wide pit mine, mill operation and tailing ponds won't pose a significant threat to wildlife in and around Alaska's Bristol Bay, home to over half of the world's sockeye salmon.
"If the choice has to be between fish and mining," Pebble Partnership CEO John Shively told PBS Frontline recently, "we choose the fish. Our challenge is to prove that the two can coexist."
McCambly, a student at the University of Alaska Anchorage and sometime commercial fisherman, isn't convinced. "We've got the world's greatest salmon harvest and you're going to trade that for the 50-year lifespan of a mine?" he said. "It makes no sense to me."
At Begich's town hall meeting last week, the senator, who has opposed a pre-emptive government veto of the project, faced a barrage of questions about the Pebble Mine. "Let's wait for the science to come in," he told a disgruntled audience.
Like the controversial Keystone XL oil pipeline, the approval process for the Pebble Mine is expected to drag on for years. The Alaska Dispatch reports that the Pebble Partnership plans to spend $80 million this year alone in a quest to collect the more than 60 permits and approvals from state and federal agencies needed to advance the project. Federal regulators are not making the process particularly easy.
In a draft environmental impact assessment released last month, the Environmental Protection Agency found that the mine could destroy up to 90 miles of streams, with a wetlands loss estimated at 1,200 to 4,800 acres. A second report, released Thursday by researchers at the University of Alaska's Institute for Social and Economic Research, found that Bristol Bay contains the world's most valuable wild-salmon fishery, providing about $500 million annually in direct income to workers across the country. It also noted that the 12,000 jobs created each summer by Bristol Bay's salmon industry go to fishermen not just from Alaska but from Washington and other nearby states as well.
"There are few issues that are more black and white than protecting Bristol Bay," said Rep. Jim McDermott (D-Wash.) in a statement Thursday. "EPA's draft assessment and this economic impact study both confirm that the proposed Pebble mine would be bad for fish and bad for fishermen. With 3,000 Washington state jobs at stake, we can't afford the ecological or economic risk."
Mike Heatwole, a spokesman for the Pebble Partnership, suggested the EPA's assessment is flawed and premature. The agency's impact statement, he said Thursday, is based on a "hypothetical mining scenario" created "without the benefits of the full picture." The Pebble Partnership expects to put forward a formal permit request later this year.
The partnership has said the mine deposit in Alaska, one of the largest of its kind, is estimated to hold 80.6 billion pounds of copper, 107 million ounces of gold and roughly 5 billion pounds of molybdenum.
The EPA's environmental assessment is currently undergoing a public comment process, after which the agency will release a final report. The EPA has said that it has the power to shut down the project under the federal Clean Water Act, although the agency has not yet indicated whether it intends to take any such action. A final environmental impact assessment is expected later this year.
Related
Before You Go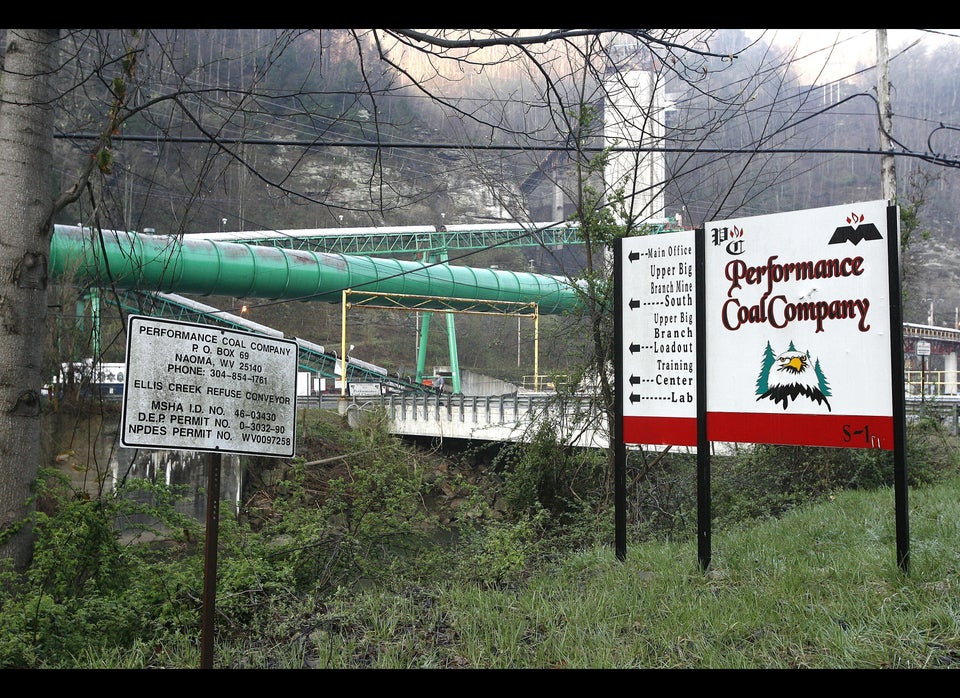 Major American Mine Disasters
Popular in the Community