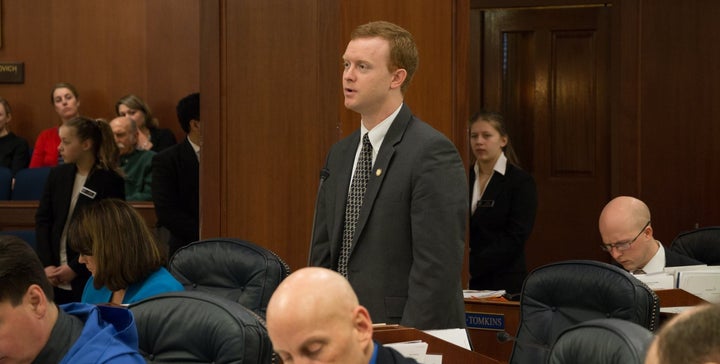 One Alaska state representative thinks some women are "glad" to get pregnant because they have access to receive a state-funded Medicaid-funded trip to get an abortion. Because, you know, women get abortions for the fun travel opportunities. 
On Wednesday, local Alaska radio station KTOO reported that Rep. David Eastman (R-Wasilla) believes the state should stop Medicaid funding for abortion, which can include coverage for women to travel to Anchorage or Seattle, WA to obtain the procedure during their second trimester. 
Eastman believes the state is incentivizing women to get abortions by paying for a trip to either of the two big cities, according to KTOO. 
"You have individuals who are in villages and are glad to be pregnant, so that they can have an abortion because there's a free trip to Anchorage involved," Eastman said. "... We've created an incentive structure where people are now incented to carry their pregnancy longer than they would otherwise and then take part in that when they wouldn't otherwise be doing it."
While Eastman provided no hard evidence of women obtaining abortions for the free vacation, the lawmaker said he "certainly knows of specific instances." 
Planned Parenthood spokesperson Katie Rogers responded to KTOO about Eastman's absurd statement. 
"The process for a woman to get to Seattle to access reproductive health care – a full range of reproductive health care ―- is incredibly challenging," Rogers said. "To even suggest that women are benefiting off the very restrictions that the state has put in place as relates to second-trimester abortions is – it is a new low, even for Rep. Eastman."
Calling all HuffPost superfans!
Sign up for membership to become a founding member and help shape HuffPost's next chapter
BEFORE YOU GO