WASHINGTON — House lawmakers on Thursday advanced a measure to repeal an Obama-era rule that largely banned the hunting of bears, wolves and other predators on more than 76 million acres of national wildlife refuge land in Alaska.
The Republican-sponsored legislation would undo the Alaska National Wildlife Refuges Rule, ultimately opening the door for the state to resume aggressive predator control tactics, including shooting bears and wolves from airplanes and killing cubs and pups in their dens.
The House of Representatives passed the resolution by a 225-193 vote, mostly along party lines, sending it to the Senate for possible consideration.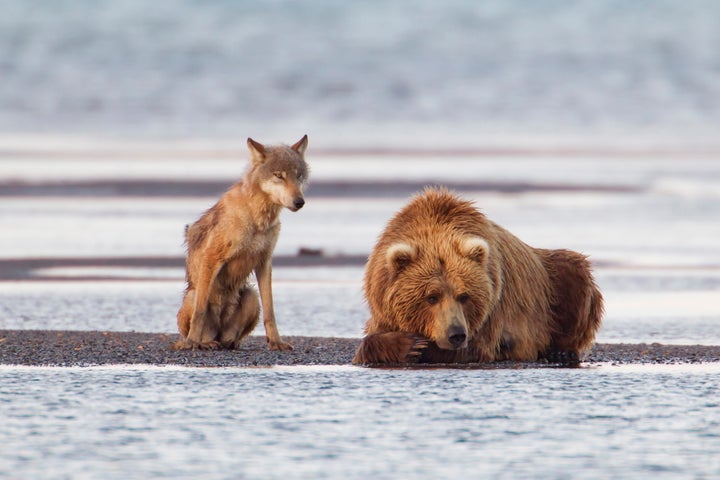 During his testimony on the House floor, Rep. Don Young (R-Alaska) defended his measure against what he described as "falsehoods" and "propaganda" being spread by special interest groups. 
"They talk about killing [wolf] puppies and grizzly bears," he said. "That does not happen nor, in fact, is it legal in the state of Alaska under our management." 
Young added that the resolution is about overturning an "illegal rule" that prevents his state from managing its own fish and game. 
Under the rule, issued in August by the U.S. Fish and Wildlife Service, predator control is not allowed on Alaska's 16 national wildlife refuges "unless it is determined to be necessary to meet refuge purposes, is consistent with federal laws and policy, and is based on sound science in response to a conservation concern." The law also bans specific hunting methods on Alaska refuges, including killing bear cubs or adult females with cubs, baiting brown bears, taking bears using snares and traps, and aerial shooting of bears and wolves.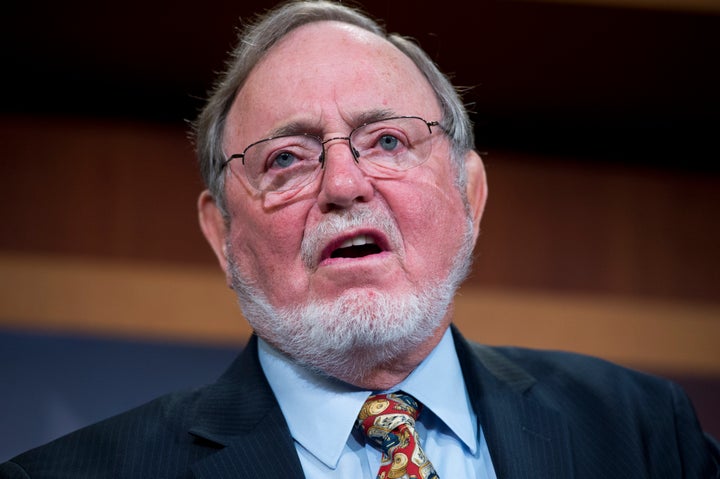 In the name of hunters and hunting, they have approved shooting of brown and grizzly bears over bait; shooting mother bears with cubs, and even the cubs themselves; targeting bears and wolves from planes; and killing wolves and wolf pups in their dens.

This is not sportsmanship. It is purportedly aimed at increasing populations of caribou and moose but defies modern science of predator-prey relationships. And finally, it is inconsistent with the laws guiding management of our National Wildlife Refuges in Alaska.
Environmental groups see the Obama-era regulations as necessary for protecting some of Alaska's most iconic species.
"Americans expect our national wildlife refuges to be managed for their conservation values for all wildlife, not just those species of particular interest to a few," Clark said in a statement. 
"This bill has no scientific support and would dismantle rules that ensure wildlife refuges help conserve our natural heritage for future generations," she said in a statement. 
Coming to Young and other supporters' defense was the National Rifle Association, which called the Obama administration rule a "federal power grab" that "set a dangerous precedent for all 50 states." 
"This joint resolution puts an end to the Obama administration's last-minute attack on outdoorsmen," Chris W. Cox, executive director of the NRA's Institute for Legislative Action, said in a statement. "Alaskans know best how to manage their wildlife."
Calling all HuffPost superfans!
Sign up for membership to become a founding member and help shape HuffPost's next chapter
BEFORE YOU GO
PHOTO GALLERY
100 Most Threatened Species