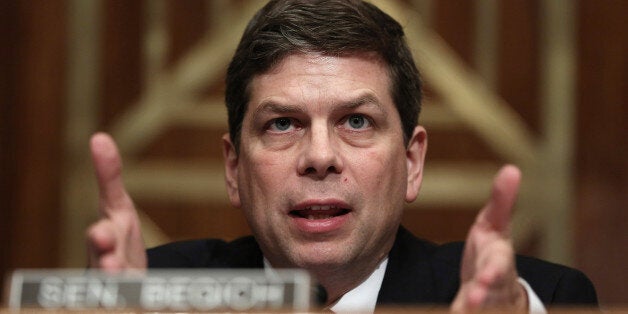 WASHINGTON -- Outside super PACs have played a major role supporting Sen. Mark Begich (D) as he faces a tough re-election race against former Alaska Natural Resources commissioner Dan Sullivan (R). These groups have already pumped $13.8 million into the state to support the first-term senator, according to the Center for Responsive Politics, with more to come before the Nov. 4 election.
The majority of this outside spending binge has come through the super PAC Put Alaska First. This group is almost entirely funded by the national Democratic Party's super PAC for Senate elections, Senate Majority PAC, which in turn receives most of its money from wealthy donors with little interest in the affairs of Alaska. That doesn't mean that donors with significant business interests in Alaska, or those with a stake in what happens before the key Senate committee that Begich chairs, aren't making unlimited contributions to these groups -- even if they're afraid to say so.
Two limited liability companies hailing from the same Seattle address -- Hillside Jetty Pelagic and Hillside Juno Properties -- have combined to give $325,000 to Put Alaska First and Senate Majority PAC, according to Federal Election Commission records. Both of these companies share an address with a major Alaska fishing company, Fishermen's Finest. All three share a managing member in Hae Joo Park.
While evidence suggests Fishermen's Finest is the largest donor with an actual interest in Alaskan affairs to the pro-Begich super PACs, the company refuses to acknowledge -- at least directly -- that it or its management controls or funds either Hillside Jetty Pelagic or Hillside Juno Properties.
In a conversation with The Huffington Post, Fishermen's Finest president and general counsel Dennis Moran avoided questions about the ownership of the LLCs. He answered questions about the contributions by saying, "I don't know about that," and, "I'm not sure about any of those things."
He added: "I think they're both LLCs." The company, he said, "disclose[s] what the law requires."
A refusal to take responsibility for the contributions underscores just how murky disclosure for independent political groups remains, even for the supposedly transparent super PACs, since the Supreme Court's Citizens United decision opened the door to unlimited corporate, union and, ultimately, individual contributions to independent political efforts.
Fishermen's Finest is not some disinterested party when it comes to Begich's legislative work. The company operates two boats that work off the coast of Alaska and has strong positions in a heavily regulated industry that the senator is well placed to address as chair of Senate subcommittee on Oceans, Atmosphere, Fisheries and Coast Guard.
Since taking office in 2009, Begich has been a forceful proponent of his state's fishing industry. As he seeks a second term, he has secured industry endorsements that include the United Fishermen of Alaska, and the Alaska Bering Sea Crabbers Association. These endorsements are a big deal for the Begich campaign, as the fishing industry tends to tilt toward the Republican Party. Alaska's commercial fishing industry is a multi-billion dollar enterprise that employs tens of thousands in the state.
In 2012, Begich joined Sens. Maria Cantwell (D-Wash.) and Lisa Murkowski (R-Alaska) in attaching an amendment to the Coast Guard Authorization Act that specifically aided the fleet of commercial fishing vessels that includes Fishermen's Finest.
The fishing waters off Alaska's coast are divided into separate territories, each allowing different vessels to catch different species of fish. Fishermen's Finest's ships belong to the Amendment 80 fleet targeting non-pollock groundfish like cod, sole and mackerel. The other major sector fishes pollock and is known by its originating legislation, the American Fisheries Act.
Earlier in 2012, the North Pacific Fisheries Management Council, a major regulatory body for setting the rules for who can fish where and with what kind of boat, began consideration of an amendment to allow for the replacement of the aging Amendment 80 fleet with newer ships. During the discussion, the council opened the door to allowing American Fisheries Act ships to enter Amendment 80 waters. This provoked a major reaction from Amendment 80 ship operators. Fishermen's Fleet posted an action item to its website "Prevent AFA Encroachment" into Amendment 80 waters.
"We can't fish their fish and they're not supposed to be fishing our fish and it's an important part of the structure to keep them separate," Moran said.
As Congress sought to pass funding legislation during its lame duck session after the 2012 election, Begich, Cantwell and Murkowski inserted an amendment into the Coast Guard Authorization Act that prevented non-Amendment 80 ships from operating in the Amendment 80 zones, and opened the door for new ships to be built by companies like Fishermen's Finest.
During a colloquy published in the Congressional Record, Cantwell said the amendment was intended to "insure that the status quo of separate and mutually exclusive sectors remains in place while affording the Amendment 80 fleet the opportunity to replace their older vessels with new ones and to encourage the economic investments that would follow."
Begich concurred: "[T]his is an important provision, and I want to reiterate that it is only designed to maintain and reinforce the separation between these two fisheries, and nothing more."
This is not the only position Begich has taken that aids Fishermen's Finest and the fishing industry.
The senator's opposition to the construction of Pebble Mine in Bristol Bay has been a big selling point to the state's fishing interests. In a recent debate on the sole issue of fishing, Begich emphatically declared that he would never support the project to mine gold and copper. Groups representing fishers, Native Alaskan tribes and environmental groups argue the mine would pollute the bay and destroy its fisheries.
"We're scared to death of that Pebble Mine and we think everyone should be," Moran said.
In an interview with Alaska Dispatch News in January, Begich said, "Wrong mine, wrong place, too big. Too many potential long-term impacts to a fishery that is pretty critical to that area but also to Alaska, to world markets."
A spokesman for Begich's campaign, Max Croes, pointed out fishing's importance to Alaska.
"When it comes to fish issues, Begich fights to make sure all Alaskans' voices are heard and that's why he has the endorsement of the United Fishermen of Alaska, the Alaska Bering Sea Crabbers and the Purse Seine Vessel Owners' Association," Croes said in an emailed statement. "Fisheries are the largest private employer in Alaska and Begich knows the unique needs of Alaska's commercial fishermen, sport fishermen and subsistence users and has fought to promote all user groups."
Positions proudly promoting the state's fishing industry are, of course, nothing new for an Alaska senator. It is the role once played by the late Sen. Ted Stevens (R), who Begich defeated in 2008.
All of Begich's work promoting the fishing industry and protecting Alaska's environment leads Fishermen's Finest's Moran to say that Begich is "fantastic for fishers in general."
But Moran is still not going to comment on whether Fishermen's Finest has any connection to those companies funding the super PACs supporting the Begich campaign.
"I don't own 'em and I don't run 'em," Moran said.
Support HuffPost
The Stakes Have Never Been Higher
Before You Go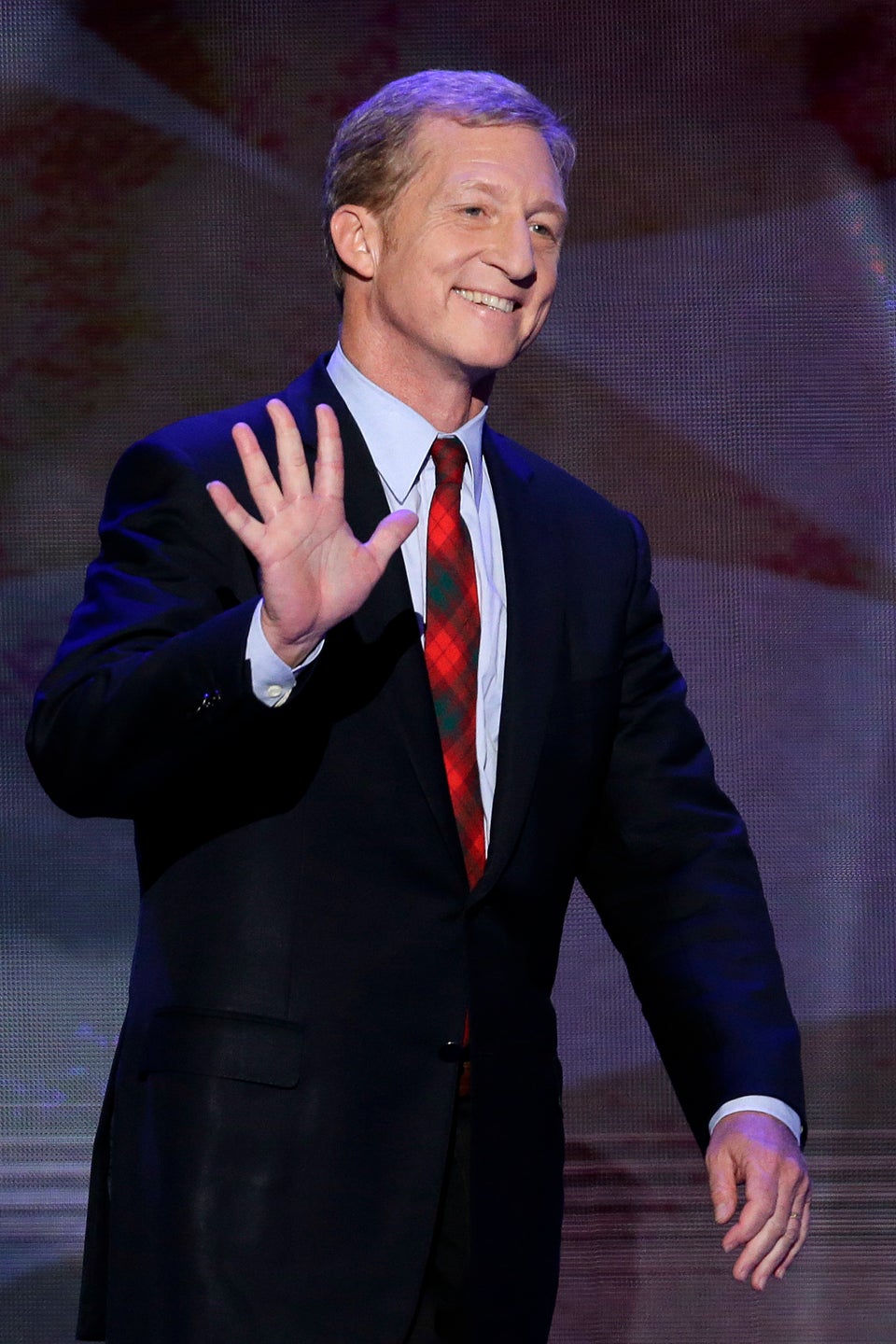 2014 Election: $500,000-Plus Super PAC Donors
Popular in the Community