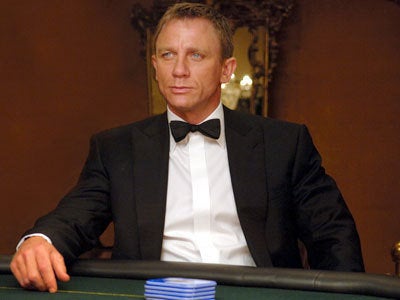 As if the next James Bond film needed anymore class.
According to the Daily Mail, acting legend Albert Finney has signed on to co-star in Sam Mendes's upcoming James Bond film. He joins fellow Brits Daniel Craig, Judi Dench and Ralph Fiennes, as well as Spaniard Javier Bardem, to compose what could be the most talented casts in the history of the beloved series.
Finney, 75, will play a high ranking intelligence official, with powers that the Mail speculates include supervisory duties over M, played by Dench. M, of course, is in turn the intelligence officer charged with keeping watch over Craig's Bond, however futile the effort. Bardem has been confirmed as one of the villains in the film, while speculation has Fiennes squaring off against 007, as well.
One of entertainment's most decorated stars, Finney's silverware cabinet include multiple BAFTAs, Golden Globes and an Emmy; he has been nominated for five Academy Awards, but has yet to take home an Oscar. He has great experience in espionage films, with his participation in the "Bourne" series and, back in 1967, "Gumshoe," when he played a private eye.
Popular in the Community