It's safe to say that Janet McTeer is having a pretty stellar week. Her new film, "Albert Nobbs," hits theaters Jan. 27, and she and co-star Glenn Close have already received Oscar nominations for their roles in the gender-bending period piece.
The versatile McTeer snagged a Best Supporting Actress nod for her role as a woman who masquerades as a man in 19th-century Ireland, but this isn't her first time at the ball. She was nominated in the Best Actress category for 1999's "Tumbleweeds" -- not that that makes her second nomination any less special. McTeer spoke to The Huffington Post about her Academy Award nomination and her unusual role in "Albert Nobbs."
Being British, do you take your Oscar nomination with a grain of salt?
No, not really -- that would be sort of churlish. I think it's hugely flattering. It's a great honor and it does a huge amount for the film. I think, in terms of thinking, I'm going to kill myself if I don't find the right dress.
Have you had designers calling you yet?
I have no idea. I haven't been off the phone. There are about 6,000 messages I haven't listened to.
You've been nominated before. Is the best part having everyone sucking up to you?
The most fun is actually seeing a whole bunch of people that you don't often see. It feels much more fun this time around. The first time around I didn't know anybody in the States, really, and this time I know a lot more people and a lot of the people nominated. It's more a chance to see them and say, "Hello! How are you? Isn't this fun?" It's more like a party.
And literally for the next month you're just going to hear people telling you how fabulous you are.
Well that's never horrible, is it? You'd have to be hugely insane to find that horrible.
Is it slightly surreal that your dress and jewelry will probably cost more than the movie's budget?
(Laughs) I've been saying that all day! Glenn [Close] and I were laughing about that only this morning. When we first started filming, there was a lunchtime -- I think on the second day of filming -- where they were desperately trying to get the last bit of money into the bank and here we are walking up red carpets wearing lots of fancy frocks. It's just hysterical. That's what makes it even more fun -- when you do a little passion product for no money, just for the love of the beast, and suddenly here we are in the fancy, schmancy high-end of glamour. It just makes it all the more fun.
You play a woman pretending to be a man in the film. Have you played a man before?
Yes I have, though not with such a level of the need to be believed. When you do Shakespeare plays and that kind of thing, you do, but not with the same level as someone trying genuinely to be believable as a fella.
I tried to be, on the one hand, very male, by which I mean large and expansive and confident and sitting on the back of the heels, as it were, and on the other hand I wanted [my character] Hubert to have as many as what we consider to be the loveliest of the female qualities -- empathy, compassion, kindness. I wanted Hubert to be a really good mixture of both.
Which you would want everyone to be like.
Well, you said it! Absolutely, I would love that. That's Utopia, isn't it?
Check out photos of other 2012 Academy Award nominees: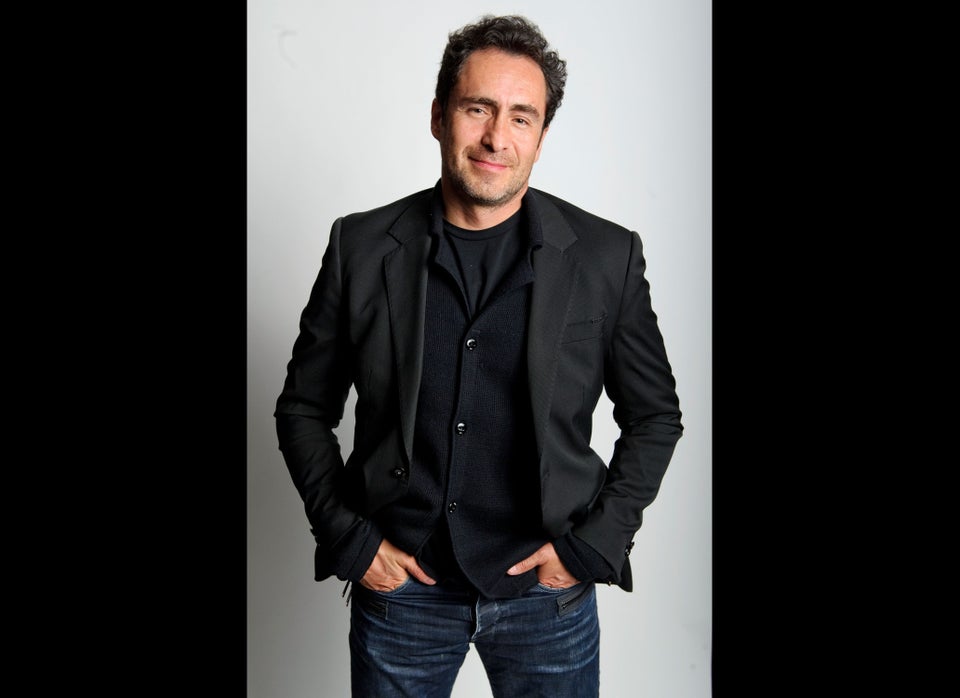 Popular in the Community