At a time when the world is engulfed in turmoil, instability and ugliness, it's therapeutic to visit museums and take in a healthy dose of art to assuage the surrounding unpleasantness.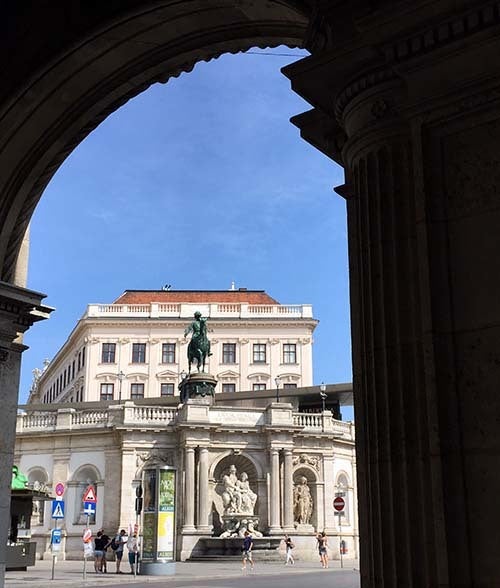 One such delightful escape is Vienna's Albertina Museum in the Austrian capital's old city center, a block away from the state opera.
As with most museums, it houses a dazzling permanent collection and fascinating temporary exhibitions to please the eye, enrich the mind, and educate the generations.
On my last visit I enjoyed walking through the Albertina's galleries and came across a wealth of fine paintings, sculptures and furnishings.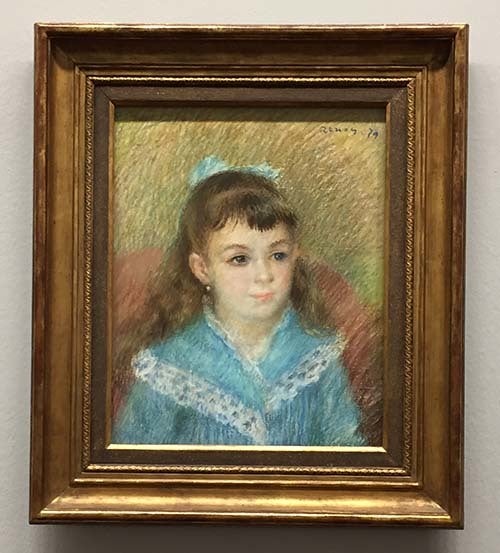 A familiar work was Pierre-Auguste Renoir's 1879 "Portrait of a young girl" representing six-year-old Elisabeth Maitre, the niece of Renoir's art collector and music lover friend Edmond Maitre.
The famous French portraitist's use of pastels lends softness to the already sweet girl's expression although she seems to look away from him. Renoir had built quite a name for himself and was a fixture in Parisian society.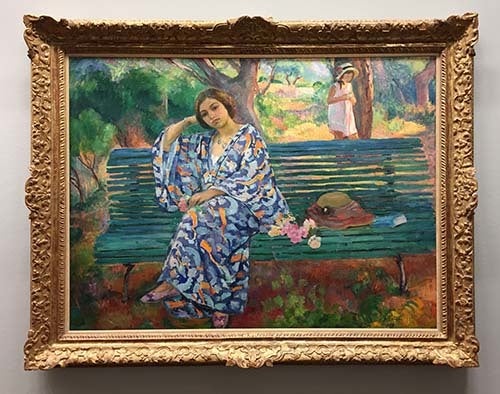 Another girl is featured in Frenchman Henri Lebasque's 1911 painting "On the green bench," said to be of his 17-year-old elder daughter Marthe.
The colorful pattern on her bathrobe, the garden setting, and the counterbalance from a slightly effaced girl in the background - probably his younger daughter Hélène – evoke a strong influence of Impressionism, although Lebasque was considered a post-Impressionist artist and was also inspired by Fauvism.
There's no escaping Amedeo Modigliani's signature elongated faces, and his "Young woman in a shirt" circa 1918 fits the mold.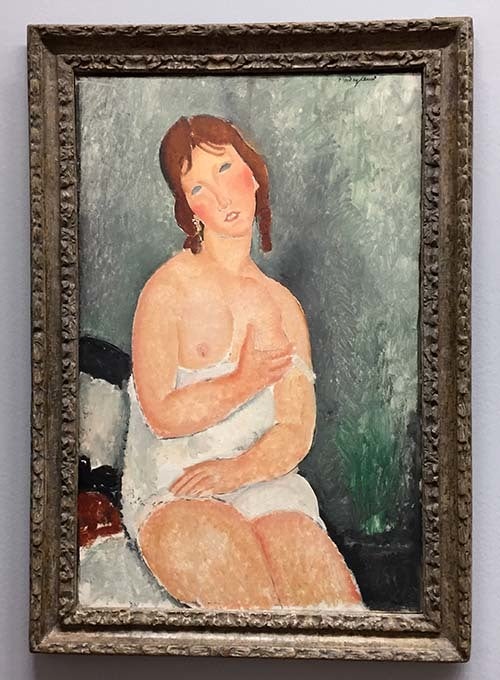 The Italian artist, who migrated to Paris, started off as a sculptor there. His pieces and paintings emphasize the human figure, notably "erotic female nudes," attracted by Boticelli's and Titian's Venuses or Ingres's odalisques, museum curators explained.
A more sinister looking painting is Austrian Symbolist Gustav Klimt's 1899 "Nymphs (Silver Fish)" depicting the sub-aquatic world in dark green with filtered sunlight "to form the mysterious backdrop for two demonic, tadpole-like mermaids and passing silverfish."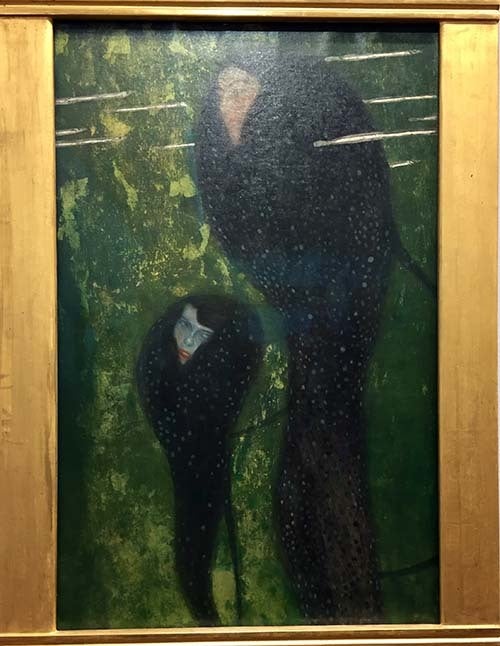 Less threatening is Pablo Picasso's 1950 lithograph "Dove in Flight," one of several variations of this peace-related theme which captured his imagination.
The 20th Century artistic legend from Spain had attended the first World Congress of Advocates of Peace in Paris in 1949 and jumped on that movement's bandwagon by attending subsequent conferences in other European capitals.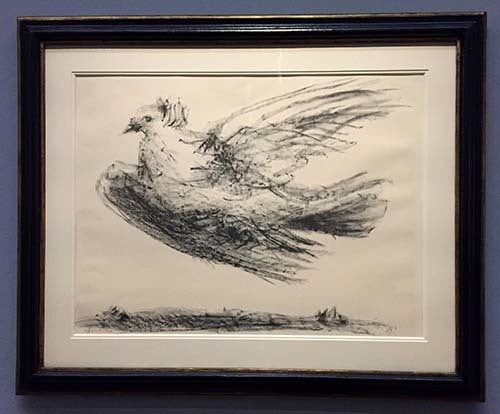 While Picasso is famous for his cubist period, another artist whose work is noted in Cubism is German Paul Klee.
Klee's 1929 "Garden House" is striking, colorful, simple, and complex. The building blends in with the land in exciting pink and earthen rectangles, alongside spots of mauve, yellow and green.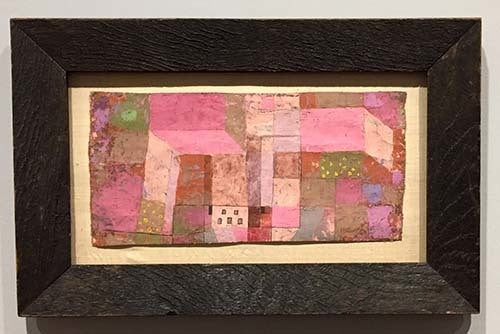 According to a museum description:
The experiences of his legendary trip to Tunisia together with August Macke and the Swiss painter Louis Moilliet in 1914 granted the artist a sovereign mastery of color and its effects.
There's a rich selection of paintings by Impressionists and Pointillists. The latter distanced themselves from the former, by dotting canvases for a more durable effect, rather than just lending swift brushstrokes.
Like other Pointillists, Paul Signac painted his 1909 "Venice, The Pink Cloud" while indoors from previously drawn sketches, unlike Impressionists who worked at the scene of their creations.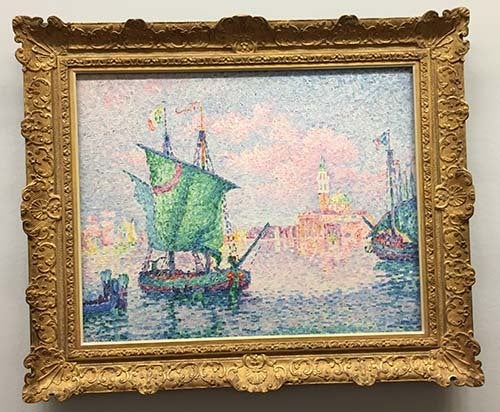 Countless artists were captivated by ancient Egypt, including Italian Alberto Giacometti whose 1954 bust on a stand combines the Pharaonic with the Greek. The seemingly two-dimensional sculpture was called "Amenophis," the Greek name for the pharaoh Amenhotep.
The flat head at a right angle with a flat bust is an odd combination to view sideways and frontally with reverse effects of what seems more voluminous, the head or the body.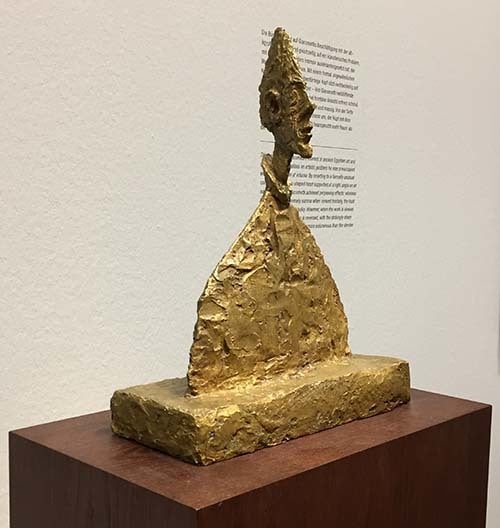 A more proportioned statue is that of Apollo, god of the arts, in the Hall of the Muses. He's seen holding a nine-string lyre, a gift from Hermes the messenger of the gods.
The hall, whose walls are clad in the finest plaster marble, served the Habsburg royals as the "dining room for regular days" and as a ballroom on all other days.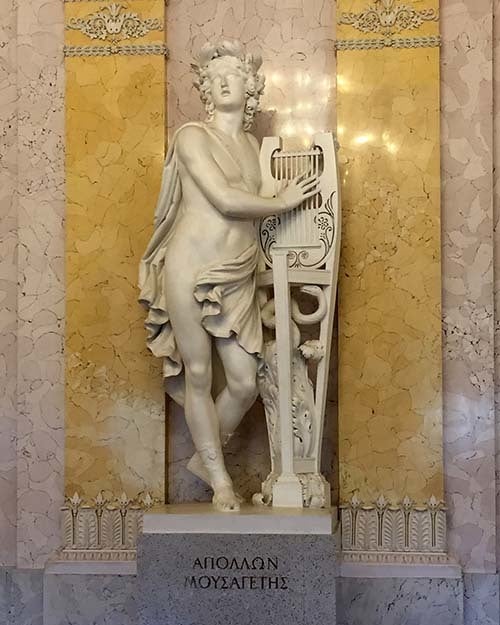 The walls of the royal writing room – in which a young Archduke Carl produced his correspondence, studies, manuals, memoranda and reports in 1791 – are covered in pure silk while the parquet floor is decorated with varieties of the "palmette" motif.
What's interesting is the valet stand, considered revolutionary in those days. It allowed the Archduke, who was fed up with the ever-present household staff, to place and remove objects on the stand's four panels without having servants hovering around him to serve him hand and foot.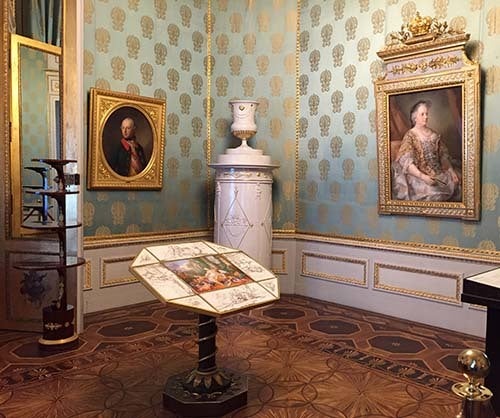 A decorated tubular white object in the corner, as in other cavernous rooms and halls, served as the equivalent of today's portable heaters.
The Albertina, a must-see stop in Vienna, boasts collections of modern paintings, contemporary art, graphic art, architectural drawings and models, photographs, and period furnishings.
Related
Popular in the Community