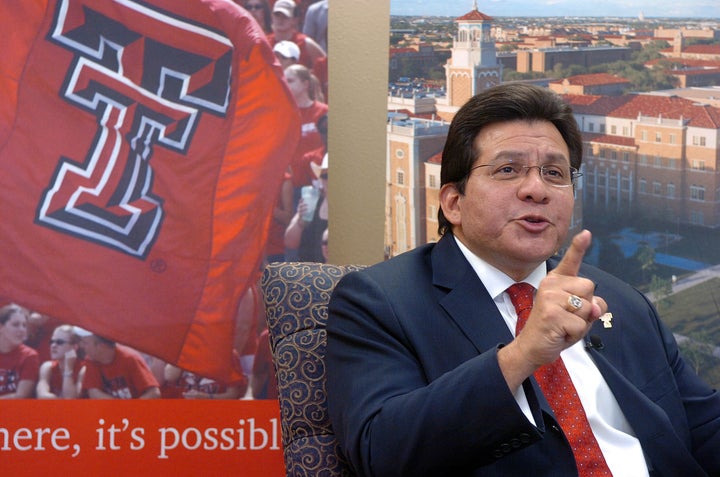 ATLANTA -- After a primary full of hardline statements on immigration, from vowing to veto the Dream Act to promising to encourage "self-deportation," presumptive Republican presidential nominee Mitt Romney has quieted down on the issue.
It's not too late for him to speak up with a different message, even if shifting on policy holds its own political risks, Alberto Gonzales, who served as attorney general during the George W. Bush administration, told The Huffington Post on Monday.
"That's the challenge, of course, that every candidate has, once you stake out a position and you change that position, particularly during a campaign," he said in an interview at a southeast summit of conservative immigration reform-supporters hosted by National Immigration Forum. "You run the risk that you're going to be viewed as a flip-flopper, but I'd rather be right on the policy and accused as a flip-flopper than continue to be wrong on the policy."
Gonzales and other reform-minded conservatives have been critical of the GOP's rhetoric and policies on immigration, particularly after the reform-friendly Republicans of the Bush era -- Sens. John McCain (R-Ariz.) and Orrin Hatch (R-Utah), among others -- moved to the right on the issue as state Republicans around the country advanced a flood of legislation targeting unauthorized immigration. The supporters of immigration reform's main message: Republicans are hurting their standing among Latino voters with their rhetoric, from GOP hardliners advocating for large-scale deportation to Romney's attacks on Texas Gov. Rick Perry's law allowing in-state tuition for undocumented students.
Democrats plan to hammer Romney for his past statements on immigration, which remains an important issue to Latinos though it is not their top priority. President Barack Obama already holds a significant advantage with Hispanic voters, and two Obama-supporting groups, Priorities USA Action and the Service Employees International Union, came out with an ad on Monday showing Romney making "extreme" statements on immigration.
"The Republican party has done a terrible job talking about this issue ... whether or not Governor Romney can recover from that remains to be seen," Gonzales told the roughly 150-person gathering of business, evangelical and law enforcement leaders from the southeast.
Romney could improve his lot among Latino voters by shifting away from phrases like "self-deportation" and policies that would drive out the undocumented, Gonzales said, suggesting that the candidate has begun to do so already.
But for the most part, Romney and the Republican National Committee have avoided discussing immigration, preferring to target Latino voters by discussing the economy. Gonzales said he doesn't disagree with that strategy -- jobs and the economy typically rank as the top issue for Latino voters -- but he doesn't think the GOP should hide from immigration, particularly if it wants to talk about frustration over Obama's broken promises.
"My concern is that they would like to do that," he told The Huffington Post. "I don't know. As I travel the country, I find a lot of Hispanics who are interested in learning where Governor Romney is on this issue."
Other conservative leaders at the conference, all of whom support comprehensive immigration reform, said they hope Romney will come out with a plan to deal with undocumented immigrants in a broader way than he discussed during the primary campaign.
Utah Attorney General Mark Shurtleff, a Republican and strong proponent of comprehensive immigration reform, said there is proof within the states that being pro-immigrant isn't a death knell for GOP politicians. In Utah, where legislators, including Republicans, passed an immigration bill with enforcement and pro-immigrant provisions, there was outrage from hardliners. But when voters had the chance to oust GOP members who supported the law, they didn't -- instead, some of the opponents of the law lost their primaries.
"The message is, to national candidates, to Republicans, to Congress, that you're pandering to the wrong crowd in the party. You really are," he said. "You can do what's just, fair, comprehensive. That's what the majority of Republicans in this country want."
If Romney wants to come back toward the center on immigration, he can do so, Shurtleff said.
"It's going to be rough, because he was so strong," he said, referring to Romney's statements on immigration during the primary. "I think he does it by saying, 'Look, I'm listening to other voices now within the party, to the [Sen.] Marco Rubios of the party, and realizing how important the Latino vote is to the general election.'"
Rubio, a Republican from Florida and potential vice presidential pick, plans to soon introduce a bill that would allow some young undocumented immigrants to gain legal status if they met certain requirements and attended college or joined the military. The bill would not provide them with an eventual path to citizenship.
Richard Land, president of the Southern Baptist Convention Ethics and Religious Liberty Commission, said he believes Republicans are ready to see politicians address the issue. If Romney supports Rubio's upcoming legislation, it would be a step in the right direction, he said.
"Frankly, I think the country is ahead of its elected leaders on this issue, Democrat and Republican," Land said. "Wherever I go, I find people are anxious to have a fair and just settlement to this issue."
There is evidence that voters as a whole support reform, particularly when it comes to undocumented young people. About half of Latino voters support Rubio's framework for dealing with undocumented immigrants, far outpaced by a decade-old plan that passed in the House in 2010. That bill, the full Dream Act, would allow some eligible young people to earn a green card, and potentially citizenship, under certain guidelines. A poll released last week by Latino Decisions found that 87 percent of Latino voters support the Democratic framework for the Dream Act. A majority of non-Latino voters, 62 percent, also support the Democratic framework over the plan laid out by Rubio.
Uvalda, Ga., Mayor Paul Bridges said he would prefer to see Romney support the full Dream Act and oppose Rubio's plan. Bridges is a conservative Republican, but found himself in the middle of the immigration debate when he joined a class-action lawsuit against Georgia's immigration law last year. Bridges said he hasn't seen a new tone from Romney on immigration yet, but he still hopes to.
"I'm waiting for it," he said. "I would love to see him shift, and I'm not by myself. ... He's going to have to come back toward the center on immigration."
Below, the GOP gets involved in Latino politics: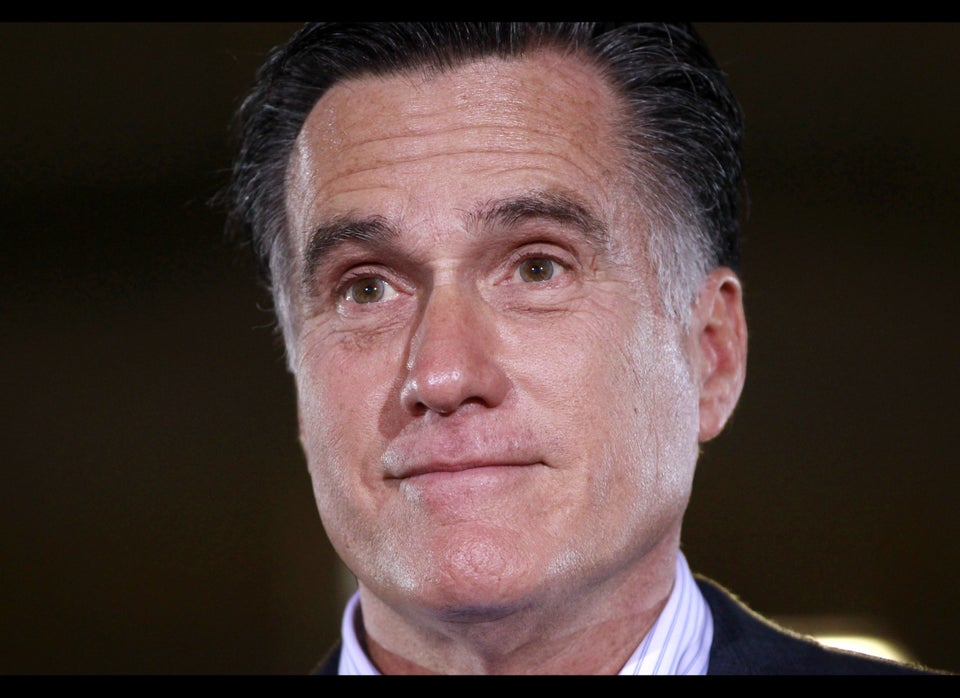 Top Latino Moments During 2012 Republican Primaries
Popular in the Community