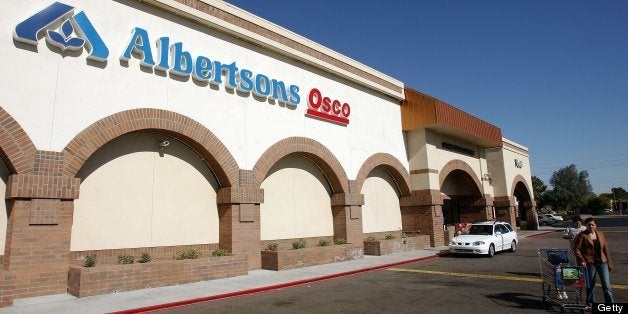 A grocery store worker in California has filed a lawsuit against the Albertsons supermarket chain, claiming the company refused to accommodate her pregnancy at work, ultimately leading to the death of her baby.
Reyna García, a 30-year-old from Atascadero, Calif., says in her complaint that she presented her superiors with three separate doctor's notes explaining her high-risk pregnancy and asking that her job duties be restricted. The requests were ignored, according to García.
According to the complaint, García, a general merchandise manager at the Atascadero store, asked to leave work while in pain one day last November. But her request was turned down, and she continued heavy lifting at the store. She went into labor that night, rushed to the hospital and found out that her baby was losing fluid and sustaining brain damage, she says.
García gave birth two days later to a girl named Jade, but the baby only lived for a few minutes. According to the suit, "Baby Jade's death over those several minutes was the most painful thing Ms. García had ever experienced."
A lawyer for García claimed to HuffPost that Albertsons managers didn't fulfill their responsibilities under California law, which requires that an employer work in good faith to find "reasonable accommodation" for a pregnant worker.
"The supervisors did not sit down with her to see if something could be done," Lauren Teukolsky, one of García's lawyers, said. "She could have worked at the deli counter, or at customer service. There's lots of different positions in the store that do not include the kind of heavy lifting, the twisting, the pushing and pulling that she's required to do as general merchandise manager."
"We have no comment on pending litigation," a spokeswoman for Albertsons, which is owned by SuperValu, said in an email. "However, our company does have a proactive policy of accommodating pregnancy related disabilities."
García's complaint was filed Wednesday morning in San Luis Obispo Superior Court, and Albertsons has not yet filed an official response to the suit.
García has worked at Albertsons since 2007, according to the complaint. Her job as merchandise manager involves loading and unloading pallets of heavy non-perishable goods, like bags of cat litter and charcoal, and she has to climb ladders and move pallet jacks weighed down with hundreds of pounds of product.
After she became pregnant last July, García told her store manager that she had a history of pre-term delivery and asked that her pregnancy be accommodated through lighter work, the complaint states.
García claims her manager responded, "I thought you said nothing was going to change?" Her requests to be moved to the deli counter or customer service were turned down, she said.
García says she presented two more doctor's notes but nothing was done. Still, she continued clocking in.
Why would García have kept working if she thought she could be endangering herself and her baby? According to the lawsuit, she could not have afforded to stop.
"She stayed on the job because she needed the income and because her health insurance was provided through Albertson's," the lawsuit states.
According to her lawyers, García had been required to work overtime the day she went into labor in order to prepare for a visit from Albertsons corporate team.
When Ms. García returned home from work on November 12, 2012, her amniotic sac began to bulge from between her legs and she was rushed to the emergency room. At twenty weeks' gestation, her doctor thought her body might rebuild the amniotic sac. On November 14, 2012, Ms. Garcia's water broke. Ms. García remained hospitalized and was able to keep her baby inside of her and alive for 3 days, at which point it became clear to her doctor that her body would not rebuild the amniotic sac and the baby was brain damaged. On November 17, 2012, the doctor induced labor, and Ms. García delivered a baby girl named Jade who survived for no more than 10 minutes before dying.
According to the complaint, García took six weeks of leave after Jade's death, her right under the Family and Medical Leave Act. When she returned to work in January, she found that she had lost her responsibilities as a supervisor and received a writeup for "alleged insufficiencies in her job performance," the complaint states. García claims she was told by supervisors that she should be happy they made her job easier.
According to a new report from the National Women's Law Center, workplace discrimination against pregnant women remains common, in part because many employers ignore existing law. Pregnancy is still not considered a disability under the Americans with Disabilities Act, something that advocates for pregnant workers would like to see changed.
"We think the law is clear," Emily Martin, NWLC's vice-president and general counsel, told HuffPost last week. "But since there are unfortunately still a lot of employers out there who believe, or at least assert, that you don't have to accommodate limitations arising out of pregnancy even if you accommodate the same limitation when it rises out of injury, then we need to make it clearer."
García has filed her claims under California's Fair Employment and Housing Act, which sets requirements for employers regarding pregnant workers.
"They do not want other families to go through what they did," Teukolsky said of García and her husband.
According to Teukolsky, García is still working at Albertsons.
HuffPost readers: Do you believe you've been discriminated against at work because of your pregnancy? Tell us about it.
Before You Go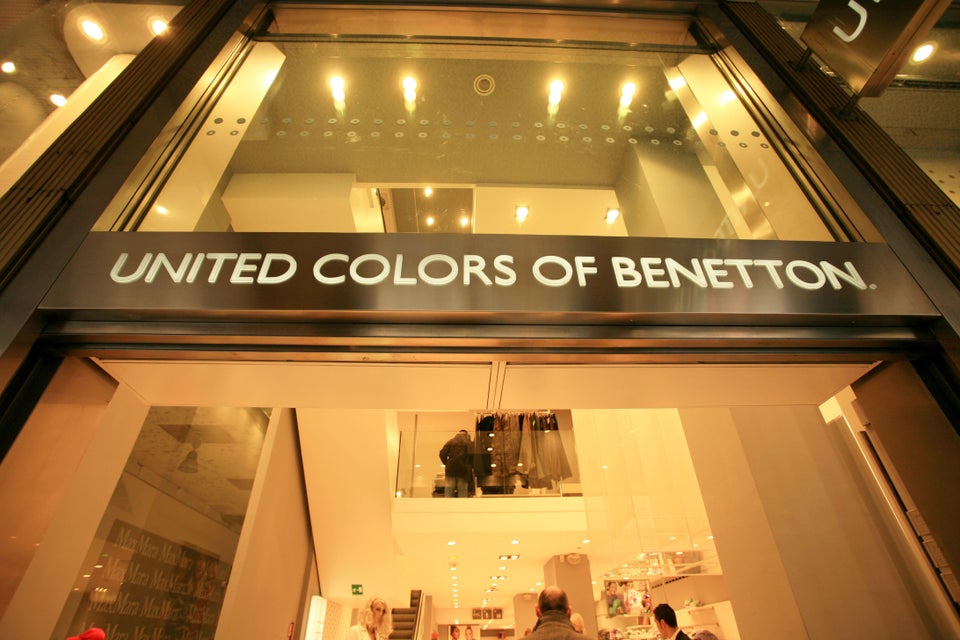 Trendy Brands With Sketchy Labor Histories
Popular in the Community