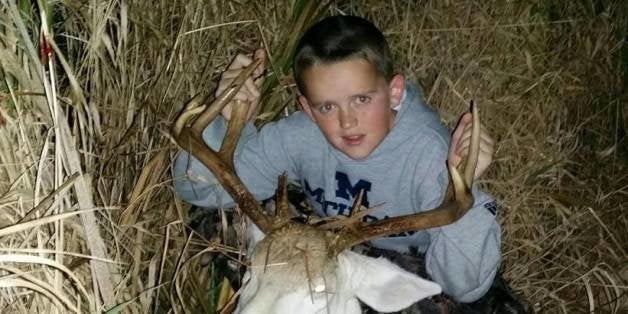 It's all fun and games until somebody gets famous for shooting a mutant beast.
Gavin Dingman is 11 years old. Earlier this week, the Michigan boy went hunting with his dad. During the trip, he took down a 12-point albino buck with a crossbow.
"My dad was just like, 'Take a deep breath. Are you sure you can take the shot? If you're not 100 percent, we don't want to injure it,'" the boy told USA Today.
Bagging an animal like it is a rare feat for even seasoned sportsmen, since biologists estimate that albino deer occur once every 20,000 to 100,000 births.
For Dingman, the hunt was a coming-of-age achievement, a life event he'd not soon forget. But a spokesman for his family says it's not simply a joyous occasion.
Browne says comments on the photos ranged from "polite opinions all the way to death threats and everything in between," according to Patch. He said that the threats are unacceptable.
"It's one thing to disagree with the decision to shoot this buck, but to target an 11-year-old will not be tolerated," Browne told Patch. "There was one comment that someone should shoot that kid with an arrow, and others along those lines. There were a lot of ignorant people blaming and scolding the parents for letting their child hunt, or as they put it, 'murder' things."
But not all the attention as been negative. Some outdoor outfitters want to use pictures of Gavin with the deer for promotions, Browne said.
Hunting isn't just a leisure activity in Michigan. The state has a deer population of 2 million, and regulated hunting helps keep the number under control. While albino deer are rare, Browne said there's nothing exceedingly special about them.
"Anti-hunters seem to think they just walked out of the sky and are God's gift to mankind, but it's just a genetic defect," Browne told Patch.
Like Us On Facebook |

Follow Us On Twitter |

Contact The Author
Related
Before You Go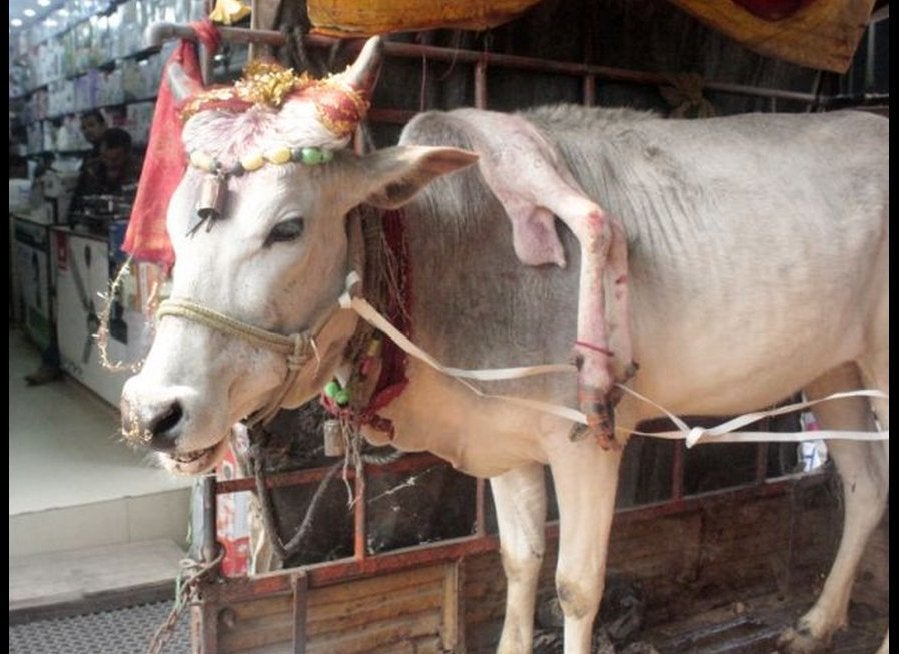 Two-headed animals and other bizarre creatures
Popular in the Community