Danielle Carter, a volunteer with the Florida Fish and Wildlife Conservation Commission, spotted the bottlenose dolphin in the Indian River Lagoon off the state's east coast on Dec. 10.
(Story continues below image.)


The dolphin as it appears at 56 seconds into the video.
In the video, the dolphin is seen swimming near shore in shallow water, behavior typically seen when dolphins are hunting the fish on which they feed. Blair Mase, a marine mammal stranding coordinator with NOAA, told Live Science that the dolphin looks like a healthy subadult, meaning an animal between the juvenile and adult stages.
"This could be a transient animal coming in from somewhere else, just hanging around for a little bit, or it could be a resident," Mase told Live Science. "My hunch is that it's a transient animal from another area, just because Indian [River] Lagoon is so well studied, and we hadn't had a report of this animal prior."
Related
Before You Go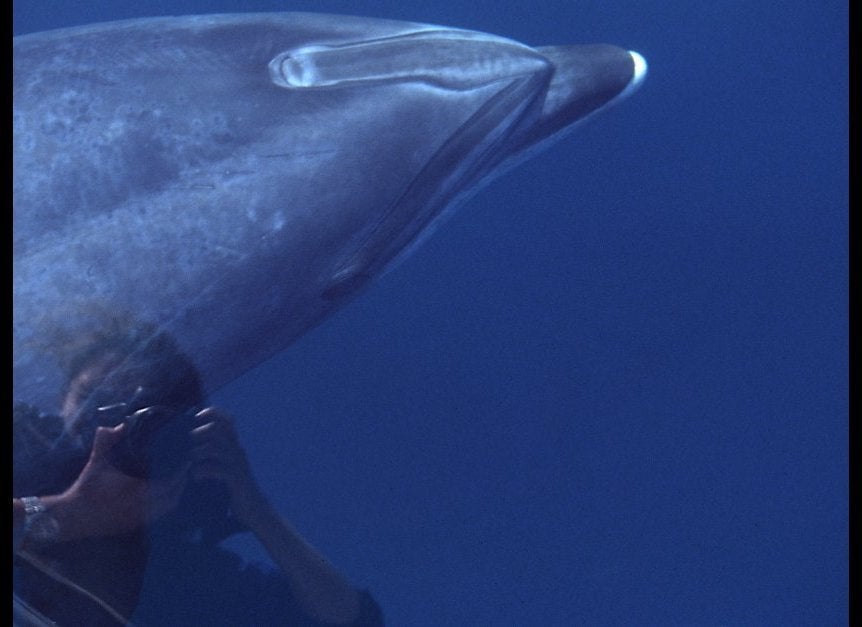 Dolphins
Popular in the Community