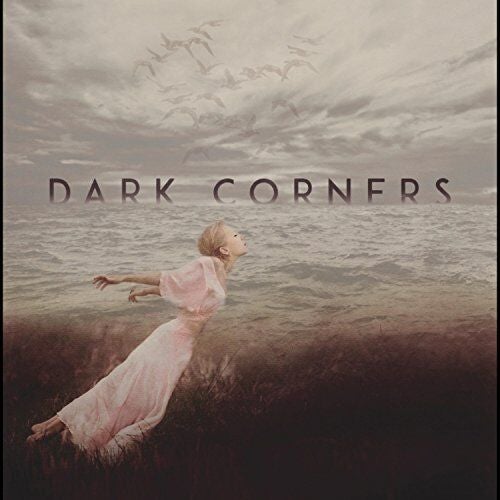 It's Just Craig is Craig Helmreich, Marc Ford, Elijah Ford, Jason Slota, Rob Shelton and Jess and Kels Von Strantz. Craig Helmreich is a corporate attorney (a "suit") who moonlights as a singer/songwriter. The band's second album – Dark Corners – will drop at the end of June. Dark Corners relates the tale of a cargo boat captain, who sets off on the high seas. To what end, even he doesn't know.
Dark Corners contains ten tracks. First up is a short piano Intro. Since this is a concept album, the presence of an intro is understandable and sets the tone, which is introspective. The second track is called "Go," a laid-back tune heavy with an Americana influence. The piano drives the melody, which is poignant; and there are some excellent guitar licks on the solo, courtesy of Marc Ford.
"Alone" follows in the musical footsteps of "Go." "Alone is laid-back and the melody is light and delicate, imbuing the tune with a tentativeness, as the Captain seeks to rely on stoicism to get him through his solo journey. The piano accents, which are beautiful and arranged well, complement what sounds like a steel guitar.
"Captain" changes things up a bit, establishing a nice groove and a slightly monotonous beat that is reflective of what the Captain is feeling weeks into his journey. Elijah Ford provides a light but wonderful touch on the keyboards. "Siren Sings" kicks things up a notch with a goosed up groove that carries a punk-like influence, as does the melody. A Devo-sounding synth adds an innovative flavor to the melody.
"Goodnight" is a spacey, almost psychedelic tune that is probably most accurately defined as Goth Country. It's a bit like listening to a Steve Miller song, with the "Space Cowboy" effects. "Rain Never Came" is a good tune: imagine Lou Reed covering a Chris Isaak's song and simultaneously injecting psychedelic effects. If you can do that, you'll have an idea of what it sounds like. It's actually good stuff!
"Leaving Now" comes across as a country influenced dirge, almost. It drags a bit and I didn't care for the vocals. The ninth track on the album is two minutes of nothing. No sound, just nothing. Maybe the Captain drowned? I'm serious; that's how I interpret it.
The last track, a hidden track, is called "Thirty Nine" and is not part of the story. It's a separate song, an ode about Jason Molina, whose struggle with alcoholism resulted in his untimely passing.
As a concept album, Dark Corners works well. The songs speak eloquently of the Captain's piacular journey, alone on his boat.
Popular in the Community