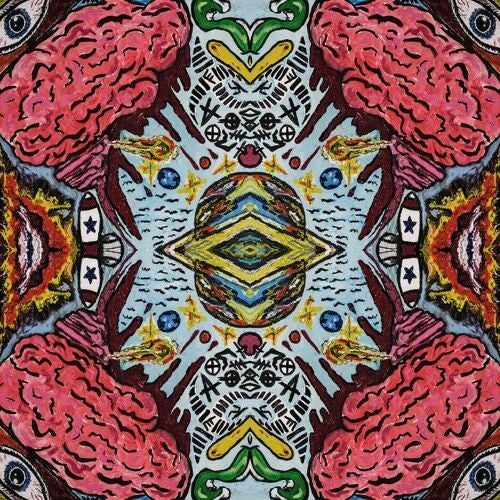 Revolutionaire, the new album by Run DMT, is slated to drop August 14. After taking a three-year break to pursue other projects, including PPLRPSN, Sobo and his Kill Your Ego Network, Run DMT, aka John D. Robbins, went back into the studio to create his third original album, featuring collaborations with Barrington Levy, Dirt Monkey, Subtronics, Jacq, Zeale and other artists.
Stylistically, Run DMT's sound is essentially electronic music incorporating elements of dubstep, wonk and D&B. His sound emphasizes heavy bass lines, compound time signatures, unbalanced or "wonky" rhythms and mid-range synths.
Revolutionaire contains eleven tracks. First up is "The Fall of Latimer City," an electronic instrumental tune riding on an orchestral-sounding melody that takes on a classical feel about halfway through, when a scintillating piano takes precedence. "Voodou" features Jacq, Knat Turner and Zeale. A catchy, wonky melody rides the synths, alternating with a 1970's quasi-James Bond ambiance, as the female vocals kick in. Hip hop vocal effects punctuate sporadically, providing contrasting depth.
"Gamma Ray," featuring Vorso, starts off with popping synths and then segues into a wonky rhythmic melody that is thick with hip hop elements, along with a slightly industrial-mechanical psychedelic flavor. The title track, "Revolutionaire," features Ripparachie, along with an electronic melody characterized by wonk and intricate time signatures. Basically, it's what I call industrial wonk blended with hip hop elements. "Tesseract" blends futuristic sound effects with a wonk-filled melody, providing a spacey, industrial-sounding crunch.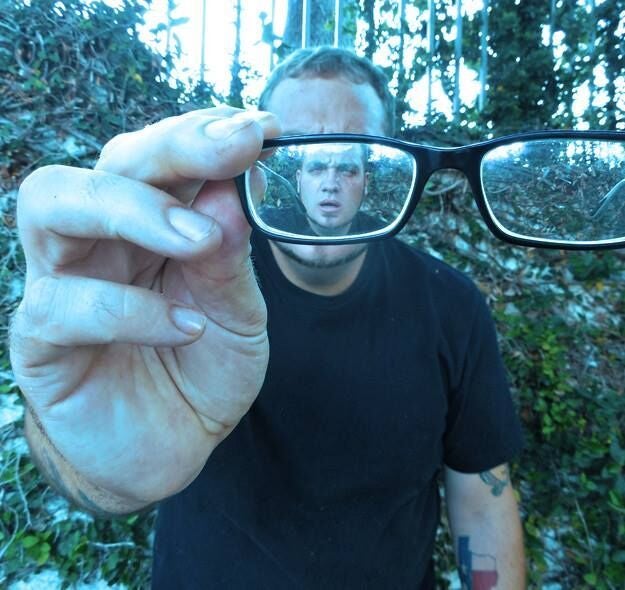 Featuring Sobo, "I Saw A Light" is another example of industrial wonk: a combination of mechanical sound effects, complex time signatures, with a wonk rhythm flowing underneath. Whispery vocalizations complement the overall feel of the song, adding a kind of hushed panorama. "Analogue Noir" starts off with jazzy horns riding on a crunchy, funky beat that carries a strong contemporary jazz feel. This is probably my favorite song on the album because of the melancholic saxophone emanating in the background.
"Dub, The People" rides a dub melody that emphasizes wonk rhythms set in an exotic-sounding industrial matrix. There's a retro feel to the music, like something out of Arabian Nights. "L.D.A," featuring Subtronics, starts off with deep thrumming sounds, like the theme from Jaws, which segues into a psychedelic-tinged wonk melody chock-full of industrial sound effects. "Rhythm Runners" emanates a heavy reggae influence combined with just a hint of wonk. The melody rides the synths, which, unfortunately, come across as overcooked.
The last track on the album is "Jellyfish," a burbling, bubbling electronic number with a syncopated percussive line that contrasts well with the aquatic feel of the melody. Filtered, sing-song vocals float tantalizingly in the background, as the synths provide textured energy.
Overall, Revolutionaire is full of dark resolves and a post-apocalyptic feel, like a sequel to Fritz Lang's Metropolis. The music exudes a strong odor of industrial metal rotting in a world that's gone haywire. As it stands, it's a good album, fulfilling on one level, while producing a remote nuance of uneasiness on another level.
REAL LIFE. REAL NEWS. REAL VOICES.
Help us tell more of the stories that matter from voices that too often remain unheard.
This post was published on the now-closed HuffPost Contributor platform. Contributors control their own work and posted freely to our site. If you need to flag this entry as abusive,
send us an email
.