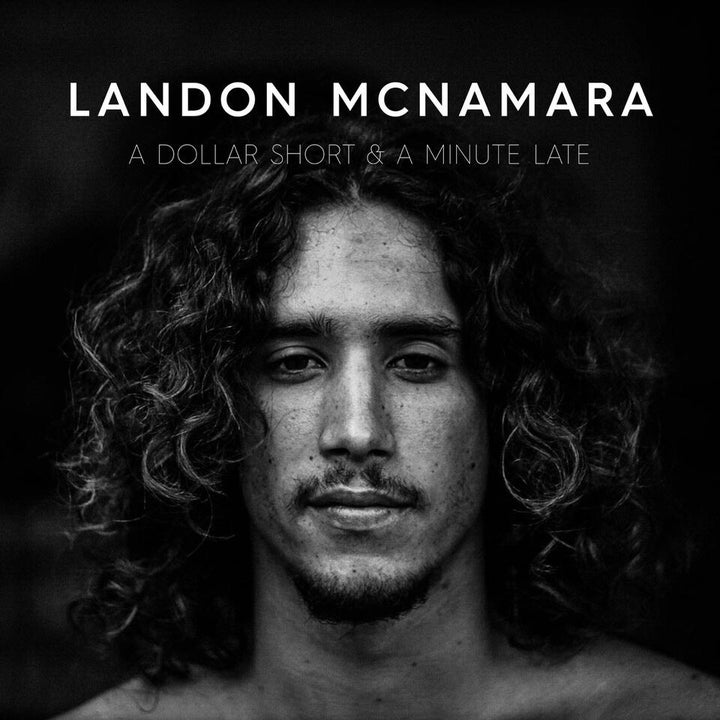 Landon McNamara hails from Hawaii's North Shore, where he was born and raised. In other words, he lives in paradise all year round. He's also a kick-ass big wave surfer. Surfer Magazine put him in their Top 100 in the world. And more than that, he's a professional model for the Ford agency. Like Rod Stewart sang, "Some guys have all the luck," or in this case, all the talent because Landon dropped an album not too long ago. It's called A Dollar Short and A Minute Late. And it's a doozy!
Stylistically, Landon's sound is reggae, pure and simple. Some commentators, if the artist happens to hail from Hawaii or California, believe there are regional differences. So they come up with tags like Cali-reggae, sunshine reggae, reggae rock, or Hawaiian-reggae. There's a certain factitious quality about such designations that just don't carry any weight. Suffice to say Landon's style is reggae and, like most musicians, he infuses elements of other styles into his sound. For example, Bob Marley amalgamated reggae with elements from ska and rocksteady.
A Dollar Short and A Minute Late contains eleven tracks. "Time To Waste" is one of my favorites on the album. It's a moderately slow, laid-back reggae tune. The melody is catchy and guitar-driven, with a solid groove that emphasizes some nice side-stick. And the hook is great: "Gotta whole lotta love and time to waste."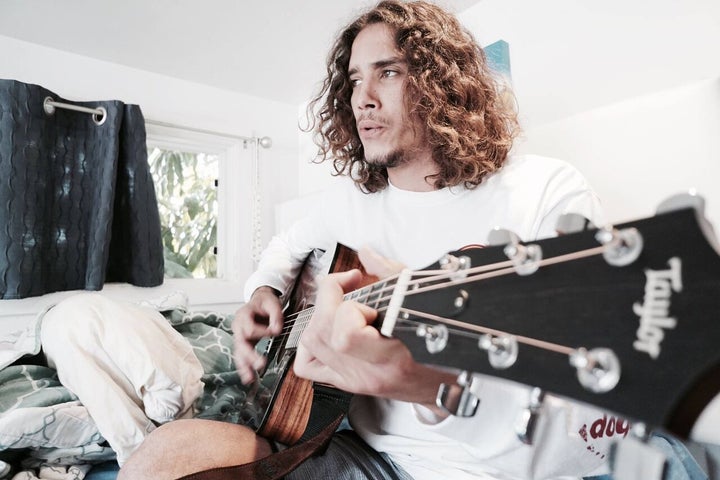 "Spare Change," another reggae rocker, has a simple melody, with bright horn accents that avoid blaring and overwhelming the tune. "Promised Thing" starts off with a gospel-like vocal intro and then segues into a light, catchy reggae melody that exudes happiness. The background vocals are effective: "La, da, da."
"Perfect High" injects hints of jazz and R&B into its reggae melody. The combination works. In fact, it works so well that "Perfect High" is one of my favorites on the album. Landon's vocals are the high-point of the song. His phrasing is great and his voice is relaxed yet projects. Next up is "Losin' It." Simply put, "Losin' It" is a great love song, with great hooks and a sturdy groove. The hook goes like this: "I'm losin it but I'm lovin it."
Another excellent tune is "Jam With You." Landon's rhyming is comparable to any hip hop artist, as he provides an excellent example of the toasting vocal style. "Everybody" begins with an acoustic guitar that reminds me of Jimmy Page; then Landon's distinctive voice enters and the melody, along with the vocals, persuade the listener of what Bob Marley covering a Bob Dylan tune would sound like. On the surface, that description comes across as awful, but this is a great song.
A Dollar Short and A Minute Late is a stellar album; in fact, it's one of the best I've reviewed so far. All eleven tracks are outstanding. And Landon's voice carries an elusive familiarity that makes it pleasant to listen to. Landon McNamara has it going on!
Find out more about Landon McNamara here.