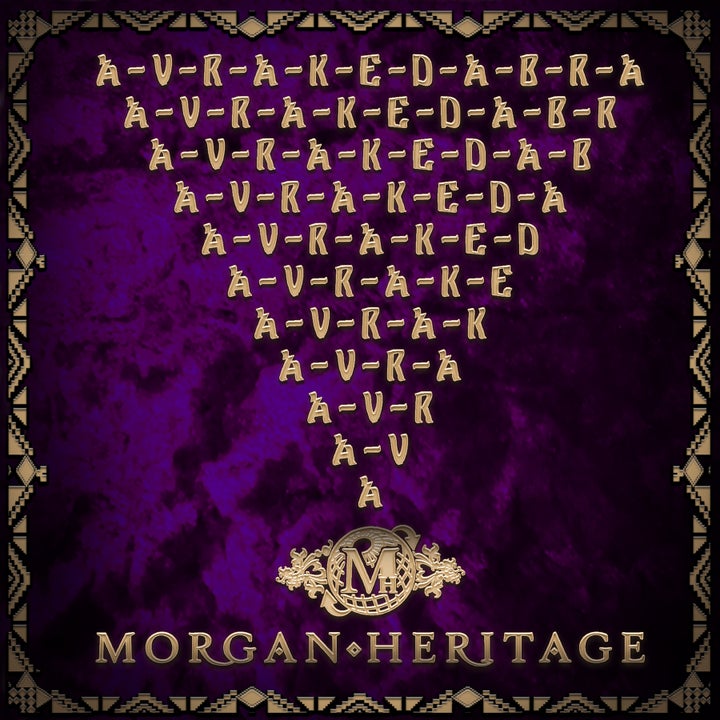 Morgan Heritage, who won last year's Grammy for Best Reggae Album, has a new album scheduled to drop May 19. It's called Avrakedabra, and it features a vast cast of superstars, including Ziggy Marley, Stephen Marley and Ethan Long.
Peetah Morgan and his four siblings—Una Morgan (keyboard/vocals), Roy "Gramps" Morgan (keyboard/vocals), Nakhamyah "Lukes" Morgan (rhythm guitar) and Memmalatel "Mr. Mojo" Morgan (percussion/vocals)—comprise Morgan Heritage.
Stylistically, Morgan Heritage refers to their sound as "Rockaz," which is an amalgamation of elements from rock steady and jazz. However, the group incorporates bits and pieces from other influences, such as hip hop, when appropriate. In the latter case, "Golden," an excellent tune, evinces a hip hop flavor, which makes the song more languid than the stereotypical reggae style. The infusion of various influences requires rigorous innovation and a definite feel for music and what works.
Avrakedabra contains fifteen tracks. One of my favorites is "Selah," which fuses traditional reggae with a touch of Mbaqanga, a la Lucky Dube. It's a great tune, with excellent background vocals that add depth and layering. Another favorite is "Pineapple Wine," with its Calypso-like elements and excellent harmonies. The lyrics are more conventionally phrased, like something UB-40 would have done. This lyricism, along with the catchy melody, provides the tune with more of a mainstream essence.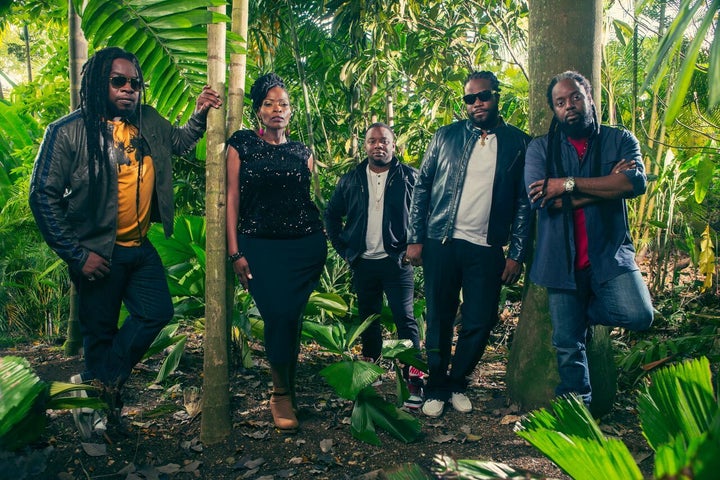 "We Are," featuring Kabaka Pyramid and Dre Island, has an upbeat rhythm, excellent vocal harmonies and a drum and guitar-driven melody that really gets your foot to tapping. The rockers beat on "Dream Girl" sets the riddim, which provides a perfect antiphony for the layered vocals, which, if you listen closely, are reminiscent of the complicated harmonies of the Beach Boys. Not in style or flavor, of course, but in the complexity and utilization of high and low voices. This type of vocal arrangement demands tremendous flair and aptitude.
"Dancing in the Moonlight" is, simply put, a very nice song. It starts off with a Barry White-esque intro, and then segues into a likable melody that, in company with the simple vocal arrangement, makes you want to go out and do what the song suggests – dance in the moonlight.
The twelfth track, "Ride and Roll," opens with a hip hop-flavored intro, followed by still more superb vocals that are heavily layered with wonderful harmonies. The heavy emphasis on the snare ebbs on the chorus, which really allows the vocals to stand out.
Avrakedabra is one heck of an album! Great harmonies, excellent arrangements and beau coup outstanding reggae tunes. After winning a Grammy, it's difficult to surpass expectations. But Morgan Heritage pulled it off. This album is even better than the last. Kudos to Morgan Heritage!
Find out more about Morgan Heritage here.
Listen to Morgan Heritage here.
Popular in the Community