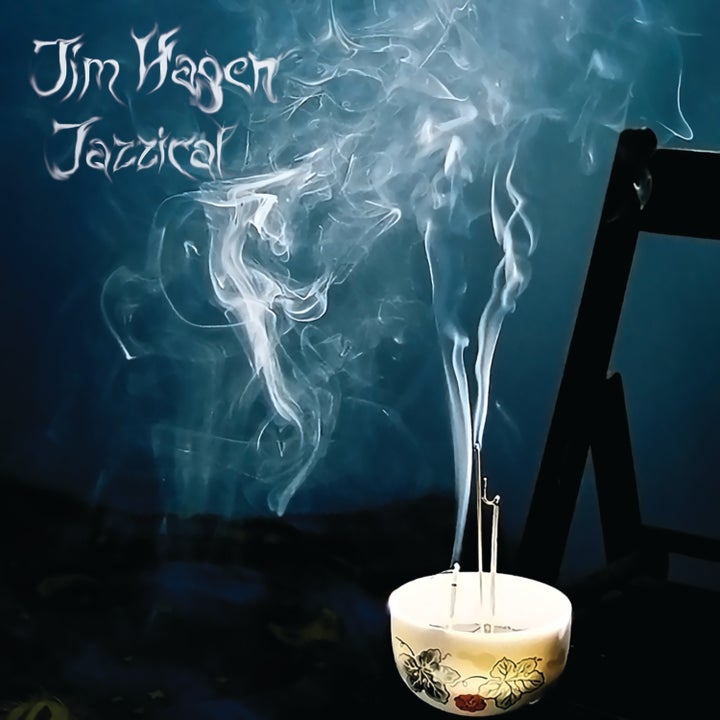 Jim Hagen is a jazz guitarist from SoCal. Jazzical, his latest album just dropped. And it's sweet. The album features Rod Bennett on vibes, Roger Brooks on bass and Lance Allyn in the pocket. Jazzical is a tribute to, and commemoration of, the musical chemistry Hagen shared with Bennett, who died tragically in a hit and run.
Stylistically, in my opinion, Hagen's sound fits into the smooth jazz category, with subdued R&B and funk elements shining through. And smooth is definitely the correct term to describe Hagen's sound, which is velvety, silky and suave.
The first single from the album and the first track is "Pismo Beach," featuring a sparkling melody that spins around the cotton candy filaments of Hagen's guitar. The song is cool and proto-punk in feel and, if you've ever been to Pismo Beach, exudes the same sensation of surf, sun and sand beneath a perfect blue sky. Allyn, the drummer, sets a nice groove beat that allows the music to hang onto a nice bluish glow that fades to deep indigo as the song proceeds.
"Manha de Carnaval" features Bennett on the vibes. The notes, like lenses of quince-colored light form and vanish, seem caught between a mystery and a revelation. Hagen's guitar provides the complement to the soft brushing beat of the drums, as the melody undulates tantalizingly. And just when you think the melody is resigned to austerity, Hagen integrates some great guitar licks into his solo. His guitar playing reminds me a bit of Carlos Santana: flamboyant restraint and delicacy of allusion.
The third track, "D-Tuna," begins with a folk guitar intro, and then segues into an almost pop-like melody that features Hagen and Bennett responding to each other musically. It's a bit like two wizards casting spells at one another, as each tries to outdo the other. The result is a glorious back-and-forth sonic display of musical magic and talent.
A semi-funky beat sets the stage for "On The Scene." The groove is strong, with a plunking bass line that Allyn's drums pick up and pursue. Hagen really shows his ability on the guitar on this tune, as he demonstrates his virtuosity. His guitar solo, for lack of a better term, can only be described as emancipated, while Bennett's vibes balance the melody with diaphanous tones.
My favorite tune on the album is "Alexandra," which combines elements of R&B with sophisti-jazz, producing a sensuous melody that is vaguely reminiscent of "The Girl from Ipanema," only "Alexandra" carries more energy because of Hagen's brilliant guitar. And I love the way Allyn rings his stick on the crown of the cymbals, adding a subjective accent to the tune.
Jazzical is a magical album, full of smooth jazz, jazz-funk, cool jazz and sophisti-jazz that fulfills the requirements of what is called efficacious immediacy – everything jazz is supposed to be.
Jazzical is simply Ooh La La!
Find out more about Jim Hagen here.