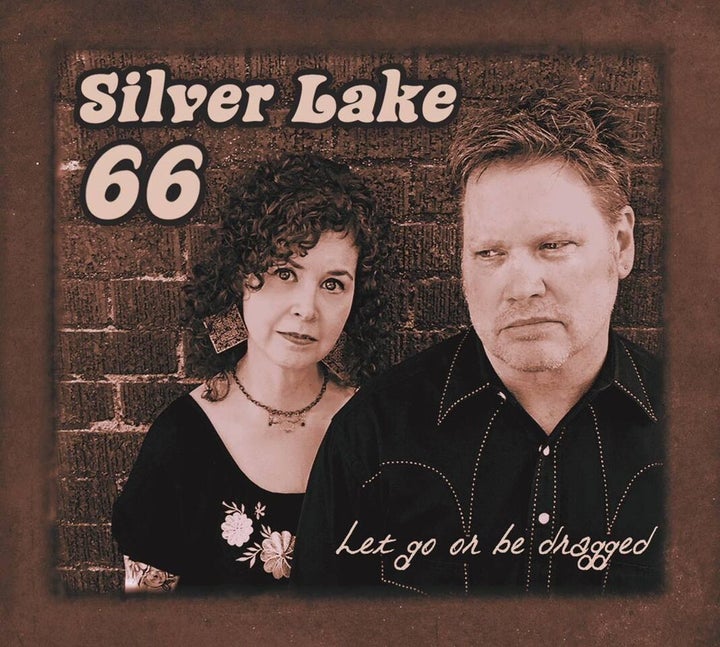 The duo of Maria Francis and Jeff Overbo, collectively known as Silver Lake 66, write and play Americana music that is suspended by heavy-duty harmonies, compelling duets and worthy guitar licks. Their new album is called Let Go Or Be Dragged.
Silver Lake 66 began in Minneapolis, and then meandered to the sunny climate of SoCal. From there the duo moved to Oregon, where the auspices proved to be just right. The duo began singing, performing and recording in the great Northwest.
The duo's music is billed as Americana; however, to my mind it's nothing more or less than good old country western music, along the lines of Buddy Miller. And that means it doesn't get much better. This is music intended for real people and those who enjoy quality country music that maintains an imperturbable dignity. It's what I call music with rapport value. You can identify with it.
Overbo's voice even reminds me of Buddy Miller: dulcet, a little twangy and rife with deep emotion. Maria's voice, on the other hand, resembles a dusted and vacuumed version of Patsy Cline. When merged, the two voices produce a sound that carries its own conviction.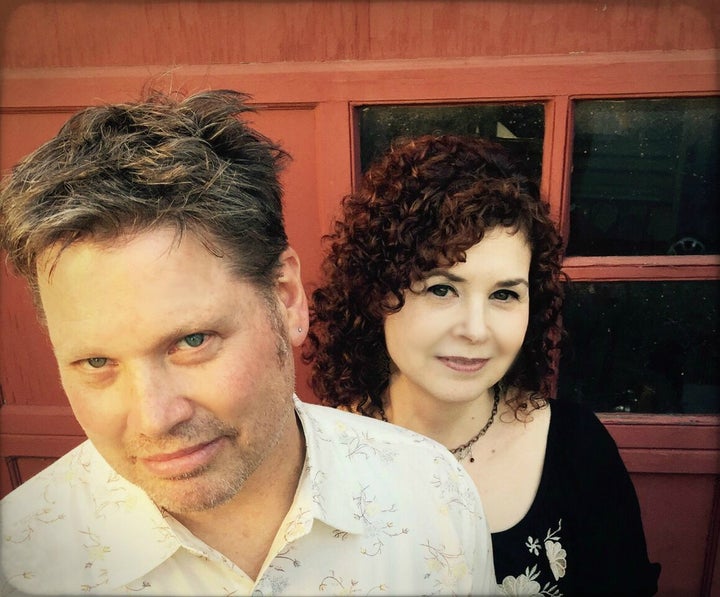 There are twelve songs on the album. "Magnolia" is one of my favorites, whereupon Maria parades her angelic vocals. The melody is slow and unctuous, the way real country music should be, paced by outstanding drumming that just keeps the beat. A dazzling display of guitar riffs constitutes the solo.
On "End of the Day," which features stellar harmonies, along with a great organ, Overbo gets a chance to display his evocative voice. The tune sashays along, and then drops low, which is where Overbo's vocals create a fantastic musical image. Listen to it and you'll see what I mean. Another great tune is "Sherman County," which begins with a guitar, and then adds a wonderful steel guitar that raises goose bumps on your arms. The song's melody features guitar accents that push the tune from good to magnificent.
The lyrics on the album are simple and direct, reeking of love and loss, trials and tribulations, and the miracle of life. I don't know who produced the album, but whoever it was provided just the right touch. The sound is clear and slightly melancholic, fusing the entire album into a musical organism with soul.
Simply put, Let Go Or Be Dragged is one of the better albums I have had the opportunity to review. If you enjoy pure country music, the kind Johnny Cash and Waylon Jennings used to produce, you'll find Silver Lake 66 particularly comely.
Popular in the Community