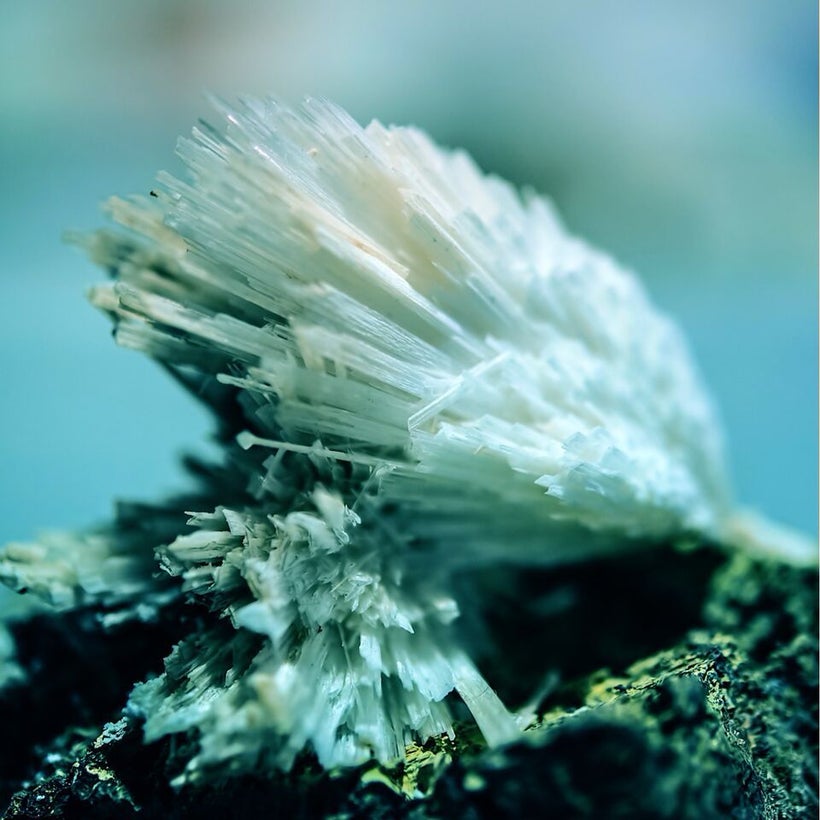 HundredMillionThousand (HMT), the musical project and brainchild of Noel Jon, recently dropped his debut album –lp1. The cover artwork for the album is very unique, being an enlarged photo of hydroboracite, a rare mineral with unusual chemistry.
Lp1 is a musical mood journal or audio log, a musical map through the matrix of mental illness. So in a sense, it's ambient music. HMT's music is designed to map out "a rational pathway through the cycle of cycles." Pretty intense stuff.
HMT's style of ambient music utilizes influences from Persian music, along with the Iranian tombak, which is a goblet drum that produces a unique percussive sound. If you listen closely to HMT's music, you can pick out rap and hip hop elements that complement his distinctive style and sound. I'm tempted to call HMT's style of music Persian rap, but the term might fall short of describing the totality of HMT's sound.
Lp1 contains nine tracks. "Yalda" is first and might be my favorite. I like the percussive groove that drives the music, followed by the chanting vocals and somber deep tones of the synth. The song is almost bi-polar in structure: manic and depressive, with transitions between the two states.
Another favorite is "Rescue Feeling," featuring the vocals of Cab'ral, whose vocals provide a definite rap element, even though the music avoids overt rap elements. The melody is what I call industrial/Persian, because of its mechanized beat. "Serbians" establishes a staccato-like beat that starts and stops as the song progresses; the melody, dark and moody, like an approaching bank of clouds, conveys a tension that borders on tentative, as if the tension can't make up its mind – go, or stay and increase.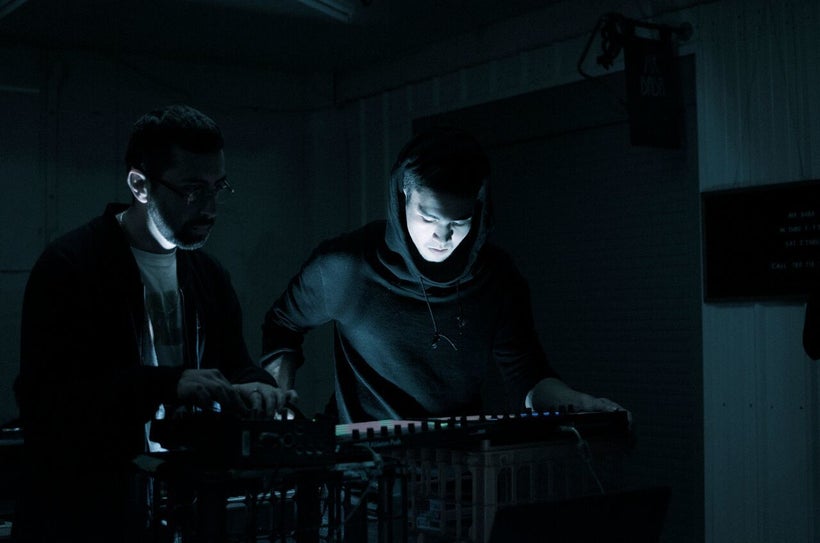 "D'om" is an excellent example of ambient music. A nice shuffle beat with a mechanized flavor contrasts against the light Persian melody. Although not a happy-peppy tune, there's something hopeful to it, like a light at the end of the tunnel. Featuring Kurai, "Exalted" starts off like a Gregorian chant that then segues into a slow Persian rap-like melody. "Tunnelism" follows "Exalted," flowing smoothly from one to the other, a natural pairing.
The final three tracks on the album – "Magic," "Flamingo" and "Cathedral" – feature Cab'ral. And all three have a heavy dose of rap influence mixed in, primarily from the vocals. But even the melodies have been baptized in the rap river. Of the three, I liked "Magic" best. Probably because of its mantra-like background vocals.
I classify the Persian rap songs on lp1 as "an audio journal," and the instrumentals as ambient music. In effect, two different musical forms designed to establish a mental state or mood. The two forms work well together and lp1 is excellent: superb arrangements, outstanding vocals and good production values. And Jon's songwriting ability is extraordinary.
Find out more about HundredMillionThousand here.
Calling all HuffPost superfans!
Sign up for membership to become a founding member and help shape HuffPost's next chapter
This post was published on the now-closed HuffPost Contributor platform. Contributors control their own work and posted freely to our site. If you need to flag this entry as abusive,
send us an email
.