Roch Hart, a retired police officer and the owner of a Jeep tour company in New Mexico, says on his company's website that "photography has become a serious hobby" for him.
The New York State Department of Health advises those who find themselves in thunder or lightning storms to seek shelter immediately. When inside, people should stay away from open windows as well as sinks, showers, toilets and appliances, as lightning can "flow through these..." and "'jump' to a person," according to the Department of Health. Landline telephones connected to the wall should also be avoided as the current can flow through the wires, though cordless and cellular phones can still be used safely.
LOOK: Lightning Strike Over Albuquerque, New Mexico: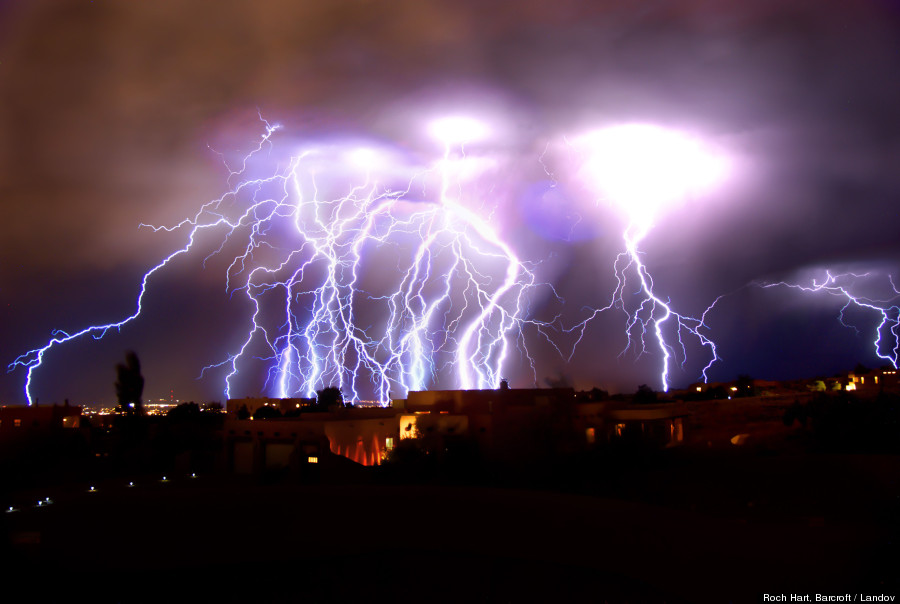 CORRECTION: An earlier version of this story incorrectly stated that Albuquerque is the capital of New Mexico. Santa Fe is the state capital.